Center for Service Learning holds successful Back to School Expo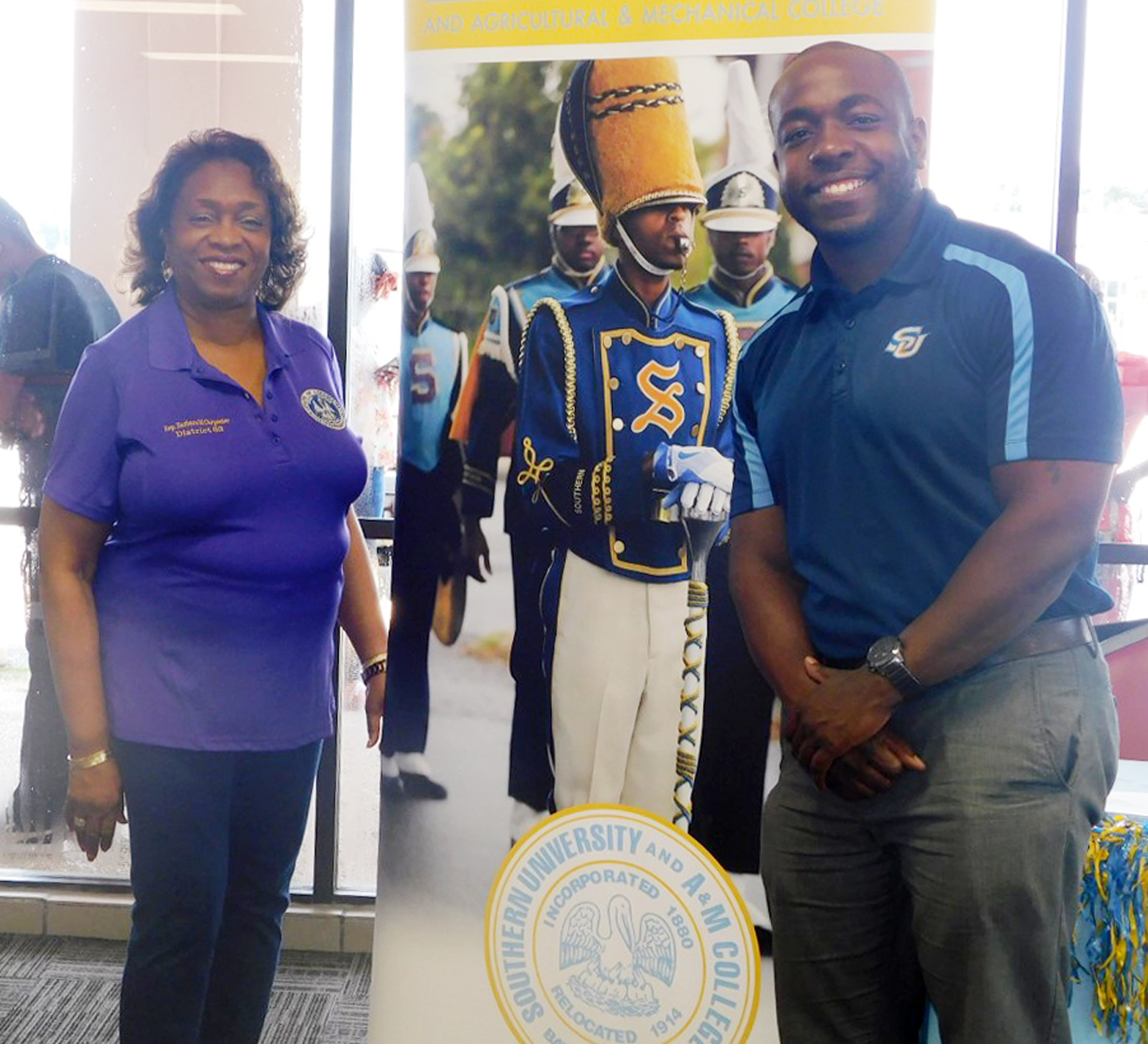 The Southern University Baton Rouge Center for Service Learning partnered with the Baker High School Football Team, and Baker School Board staff, to pack more than 900 bags of school supplies for families at the at the Second Annual Back to School Expo on Saturday, August 5, 2017, held at the school board office located on 14740 Plank Road, Baker. Several vendors provided support to this effort including the Southern University Recruitment Office, BREC, East Baton Rouge Parish Library, and the Baker Museum.
"The event went very well," says event coordinator Barbara Carpenter, who is dean of international affairs, university outreach and Center for Service Learning. "I believe many families appreciated the school supplies because it helps them to meet the requirements for their children at the beginning of the start of the school year. I also look forward to interacting with people in the community."
Carpenter also represents District 63 in the Louisiana House of Representatives.
The supply drive aimed to help many families that were directly impacted by the tragic August 2016 flooding. The school supply donations were given to Baker students enrolled in grades pre-K through 12 and to the Gardere Initiative, an agency that provides after school tutoring or children needing assistance with math, English, and science in the Gardere Lane area.