Dr. Addie Dawson-Euba's artwork featured in online gallery!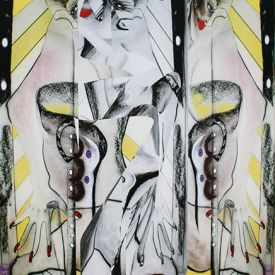 We would like to congratulate Dr. Addie Dawson-Euba, professor in the department of Visual and Performing Arts, for her artwork being selected as one of the finalist in the Spring Competition gallery entitled F R A G Mented on artscenetoday.com. There were over 500 hundred entries nationally and internationally.
The online gallery runs now until September 26.