SU Nursing Professor receives highest international honor as a 2017 New Fellow in the American Academy of Nursing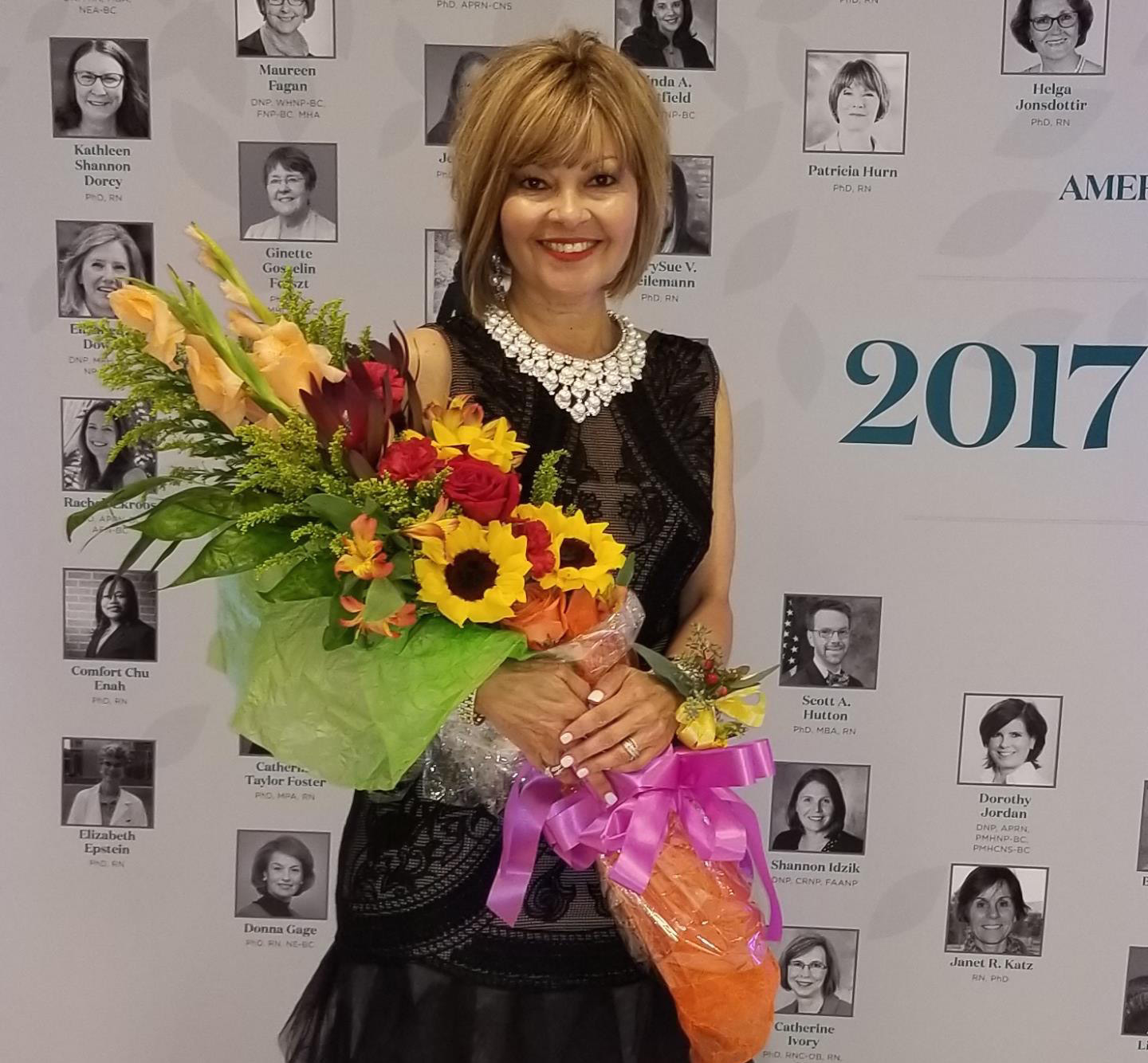 Sandra Chaisson Brown, professor, College of Nursing and Allied Health, was recently inducted as a Fellow of the American Academy of Nursing. The induction was held in at the Marriott Marquis hotel in Washington, DC, October 7, 2017, in conjunction with the 2017 Transforming Health, Driving Policy Conference.
Fellows represent nursing leaders in education, management, practice, and research. Through a very rigorous selection process, Brown was one of 173 fellows selected from across the nation and the world, from more than 300 applications that included nominees from academic, service, policy sectors, and blended roles. Academy Fellows are recognized for their extraordinary contributions to nursing, healthcare, and society. Brown was eligible to use the credential (FAAN), Fellow of American Academy of Nursing following the induction.
Brown is recognized as a nurse expert and distinguished leader in advanced practice nursing education. Following hurricane Katrina, she developed an academic-practice model that used advanced practice nurses and nurse practitioner students to deliver primary care in a FEMA trailer community, via a nurse managed mobile clinic, validating the role that advanced practice nurses can fulfill in post disaster recovery.
"This is the highest international honor bestowed to a nurse and has been the most momentous award thus far, in my entire nursing career. I am grateful and deeply humbled. I have dedicated my life's work to increasing the diversity of the advanced practice nursing workforce in Louisiana and the nation, to serving the public, and to reducing minority health disparities by promoting access to health care for the medically underserved, said Brown.
In addition to serving her community and university, she has received numerous awards and honors and holds memberships in numerous professional organizations.