TMCF provides full experience for SU students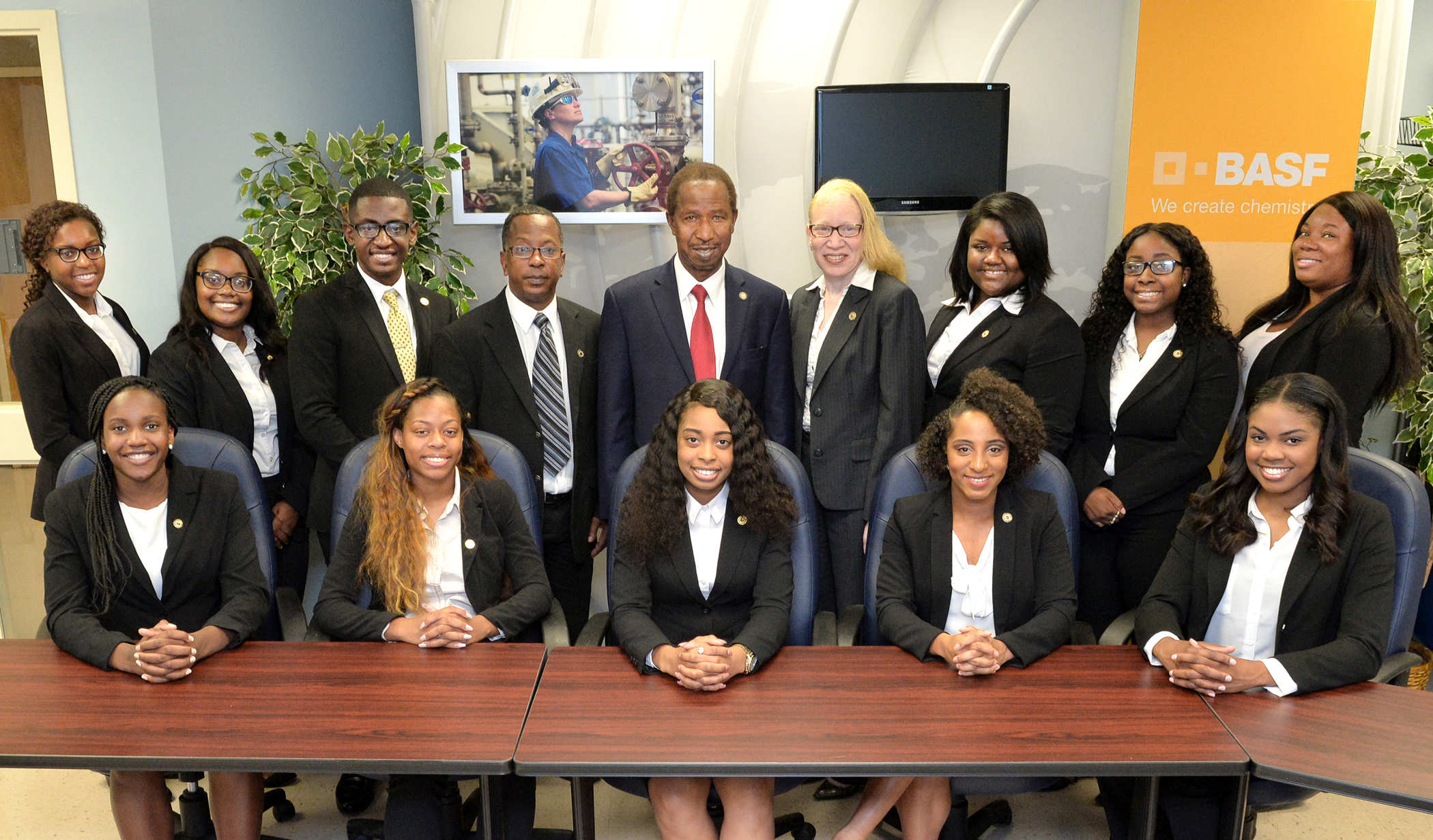 During the last week in October, a group of scholars from Southern University Baton Rouge attended the 2017 Thurgood Marshall College Fund (TMCF) Leadership Institute in Washington, D.C. The event is described as a power-packed four-day conference that prepares carefully selected students from the 47 publicly supported Historically Black Colleges and Universities (HBCUs) to compete in today's very competitive global workforce.
"My experience at the Thurgood Marshall College Fund Leadership Institute cannot be matched. I learned so much about myself personally and professionally and I was challenged to step out of my comfort zone each day," explains participant Ambrosia Williams.
The conference culminated with recruitment fair where Fortune 500 companies, government agencies, and graduate program representatives offered jobs, internships and continuing education opportunities.
According to attendee Anthony Kenney, the career fair featured numerous corporate companies such as John Deere, Kellogg's, Hershey, Altria, and more. "I truly enjoyed the experience and the institute fulfilled its purpose of making students into professionals."
Tamara Foster- Montgomery, director of career services and campus TMCF liaison, SUBR, advised and traveled with the SUBR students.
"Our students were able to gain direct access to major employers, establish a strong network with like-minded scholars, attend a recruitment fair, and gain leadership skill that will certainly prepare them for the workforce," said Foster-Montgomery.
Students and advisors from other SU System campuses including SU New Orleans, SU Shreveport, and the SU Law Center, also attended the annual institute.
In order to be eligible to attend the annual event, students must have a minimum 3.0 cumulative GPA, be a junior, senior, graduate, or professional student, possess strong verbal and written communication skills, and able to demonstrate strong initiative and drive. For more information, visit tmcf.org.