Physics majors earn prestigious summer research fellowships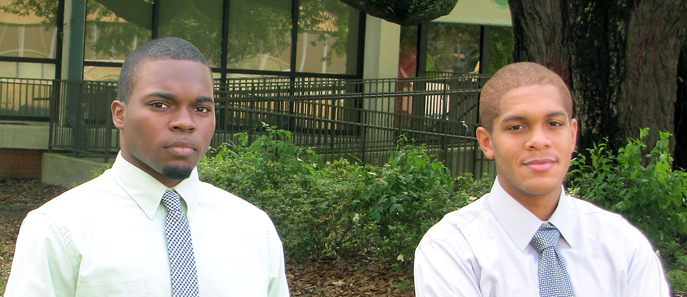 Two Southern University physics majors have been awarded prestigious summer research internships for 2012.
Senior physics major Ronald Alexander will be attending the Massachusetts Institute of Technology Summer Research Program (MSRP). MSRP is a nine-week program from June 10- August 11. Alexander will be expected to publish an article on his research work at the end of his internship.
Desmond Fernandez, a junior, received a summer research fellowship at the Mayo Clinic in Rochester, Minn. The fellowship is from the American Association of Physicists in Medicine from May 21- July 27.  Fernandez will work under Dr. Chris Beltran, a radiation oncologist.
"These excellent students will also make a significant contribution in the creation of new knowledge through their research," said Dr. Diola Bagayoko, professor of physics and department chair. "They have already made discoveries in previous summer internships."
Alexander and Fernandez will receive a stipend with their summer fellowship.