2015 Jaguar Kids' College Summer Program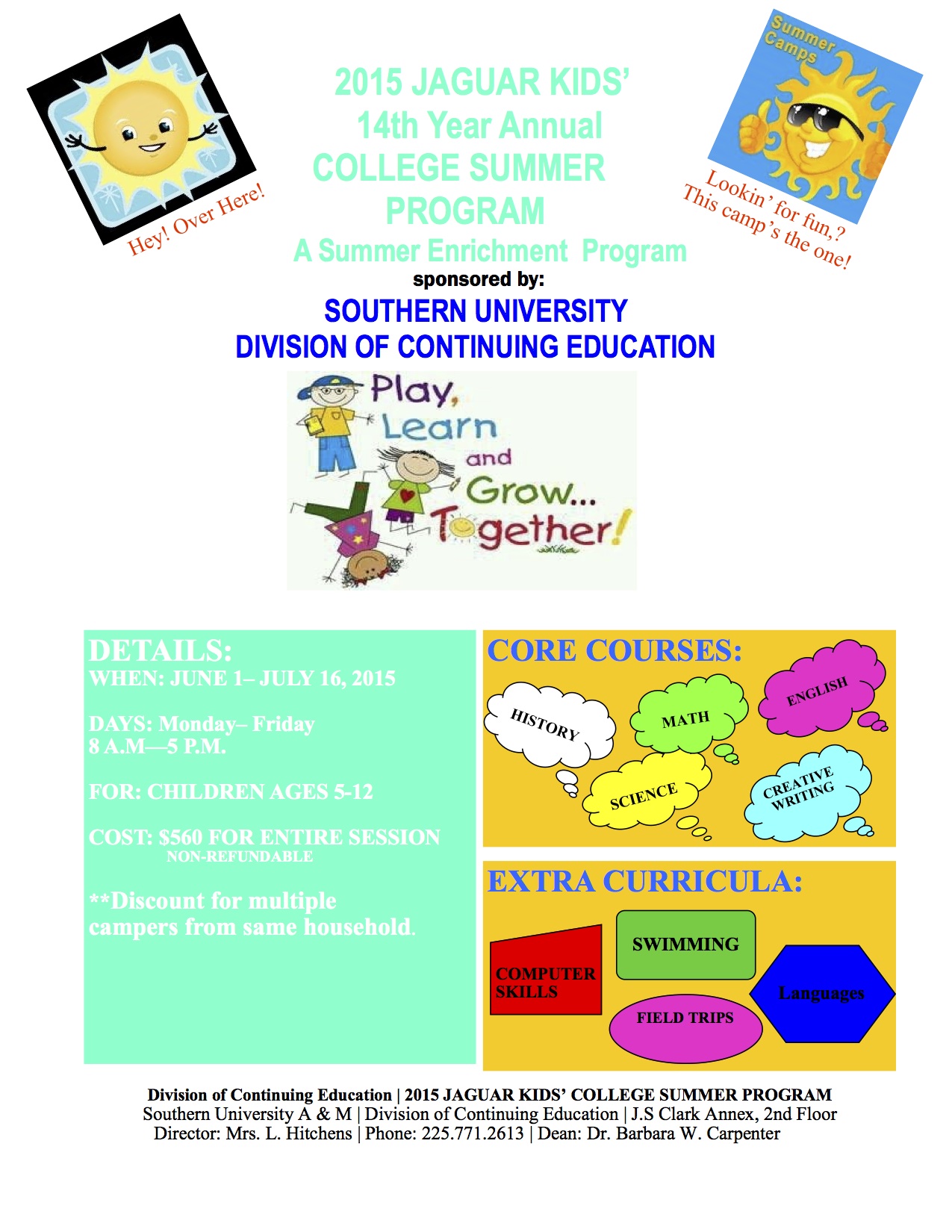 Southern University's Division of Continuing Education is hosting the 14th Annual College Summer Program "2015 Jaguars Kid's Camp," June 1-July 16, on the Baton Rouge campus.
The summer enrichment program, designed for campers from ages five to 12, will be held Monday through Friday from 8 a.m. to 5 p.m.
Students will receive instructions in core courses such as mathematics and science, along with study skills and writing.  There will be field trips and extra activities including, swimming and computer skills. Students will also have the opportunity to participate in second language instructions.
Other courses offered include, writing projects, creative writing, music and more.
SU Dean and Professor of International Affairs and University Outreach and Center for Service Learning Dr. Barbara Carpenter said, "The Jaguar Kid's Camp has, for more than 14 years, offered a safe environment which provides a fantastic structured academic program while making learning for youngsters fun."
The cost of the camp is $560 for the entire summer session. Breakfast and lunch will be provided. A discount is available for multiple campers from the same household. The deadline to register for the summer program will be Friday, May 15.
For more information, contact Lori Hitchens, the director, at 225-771-2613. Click here for the registration form.