Three SU students win Target Marketing Competition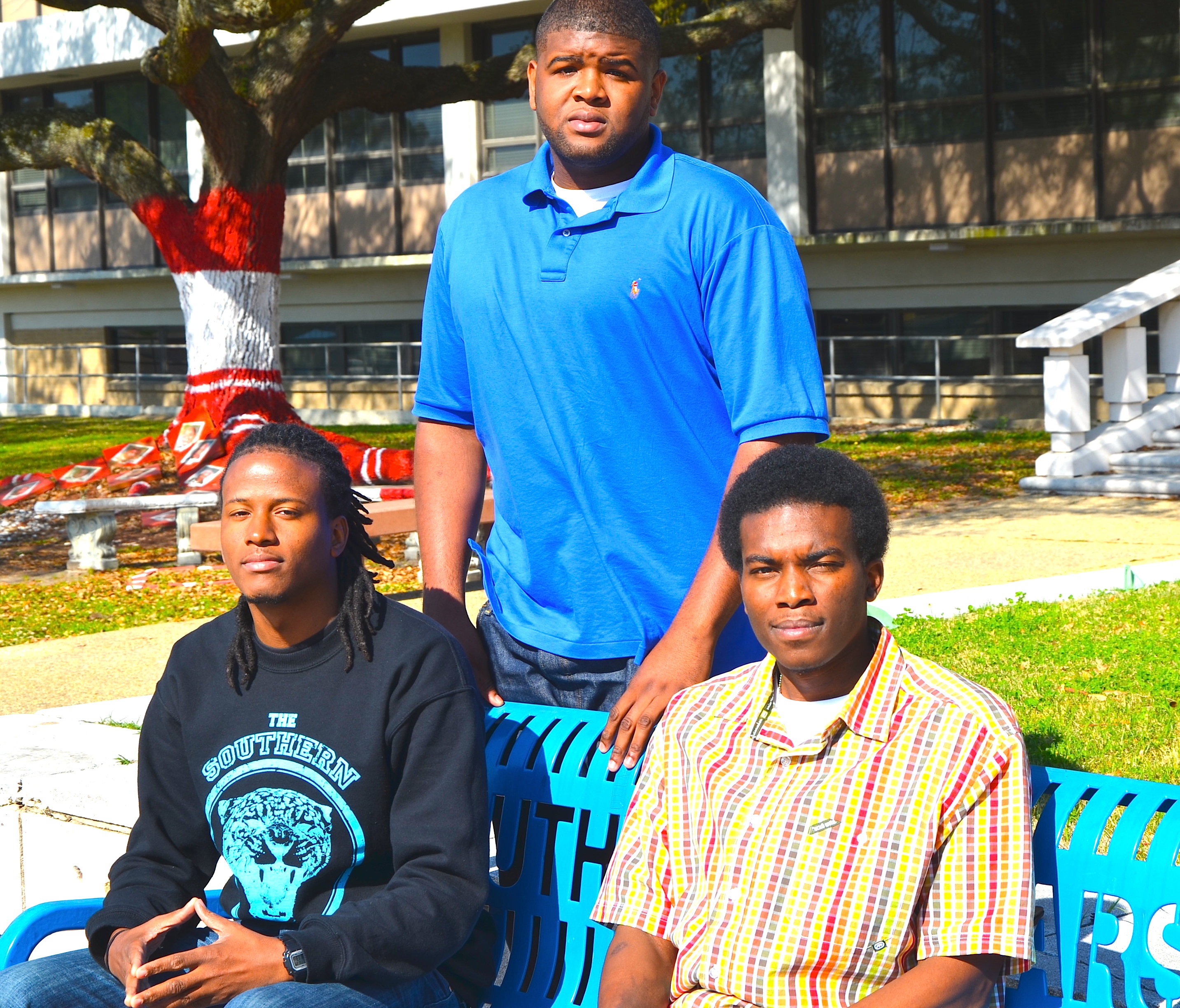 Southern University College of Business students recently won the Target Case Competition held annually in partnership with the Black Executive Exchange Program (BEEP).
Senior marketing majors Brandon Jay, Tevin Wright and Joseph Coleman came together to form TJB Consulting Firm for the competition.  The group won over the judges with "an engaging presentation and claimed a grand prize of $4,000," said Toni Jackson, business development coordinator.
For the Target Marketing Case Competition, students were required to create a business plan that would connect Target Corporation with more multi-cultural shoppers on a local and regional basis. A number of universities are involved in the Target competition.
Marketing Professor Dr. George Kirk made the competition an assignment for his Marketing Policy class. Once TJB made it past the classroom round, they went up against other student groups associated within BEEP.
Wright, a Baton Rouge native, said, TJB Firm decided to "implement a marketing strategy for the Hispanic consumer base that generates 1.4 trillion dollars."
"We said the best way would be to find the interest of that group and that would be through soccer.  We suggested Target create their own soccer league or sponsor a soccer team already in existence," said Wright.
The firm also suggested the retail company offer products that the target group would seek out. They noted that Target does not have many products used in soccer, said Wright.
An Alexander native, Coleman added that they pushed the idea that "Target could reach new consumers with more community involvement."
Coleman said their group went the route of using shared values of the consumers to wanting a sense of belonging. "The other groups went the route of quantitative measures," said Coleman.
They were looking for something that catered to every demographic said Coleman.
TJB Firm started locally because of the large Hispanic population in Baton Rouge that is being catered to, said Wright.
Brandon Jay, a Dallas native, said, "Winning this Target Competition has engraved another milestone in my journey into manhood. This opportunity allowed me to showcase the skills I have acquired from a child until now in a professional manner that has further solidified my steps into a future career path that I will enjoy."
Coleman said, "It was a privilege to be recognized by someone with business intellect. We wanted to see the type of strategies that we have would be productive in the market today. I am filled with overjoy."
Wright said, "I felt that it jumped started my career. It makes me more enthused about finishing up strong and getting in the workforce."
The group agreed that participating in the competition opened the door for networking and future employment with the Target Corporation.
All three credited the College of Business for preparing them for their careers once they earn their degrees.
Wright noted the assistance of Kimberly Powell, professor and Grant Coordinator, who prepared him in the classroom to win this competition. "A lot of things she taught us I implemented in our plans," said Wright.
Coleman also thanked Professor Kirk and advisor Jackson for their help and support