SU's team to compete in $50k Honda Quiz Bowl Championship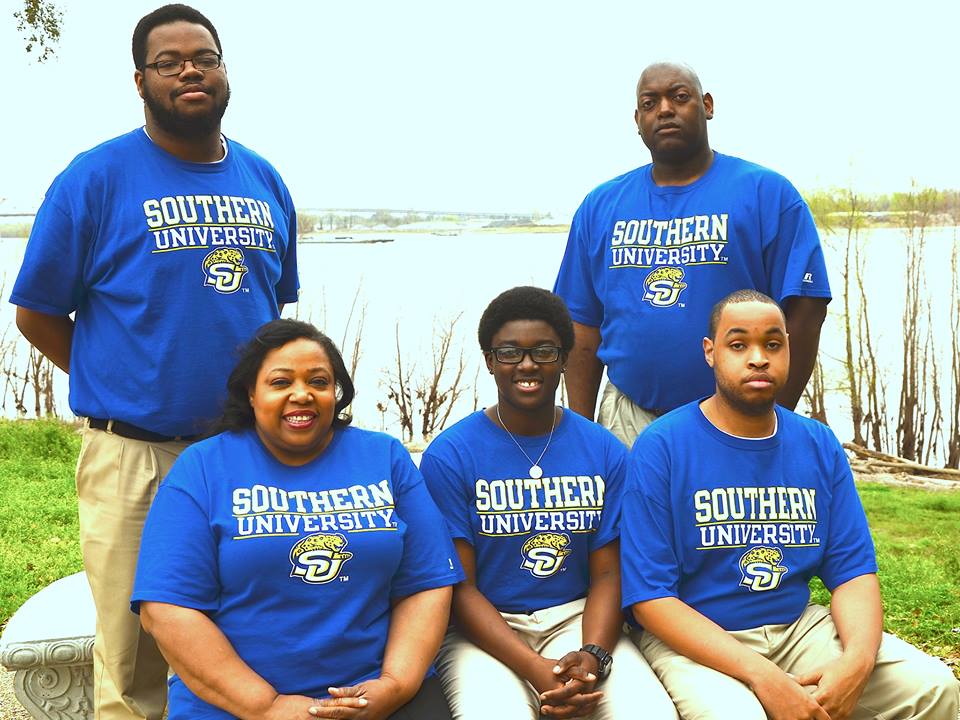 Southern University's will be competing in the Honda Quiz Bowl Championships, April 12-16, in Los Angeles and hoping to bring back $50,000 in scholarships to the university.
SU's Honda Campus All-Star Challenge (HCASC) club is comprised of students: Calvin Adolph, a senior and Sociology major; Nsombi Roberts, junior and Chemistry major from Palm Bay Fla.; team captain Thomas Hulbert, a senior, political science major from Baton Rouge; and Daniel Joiners, a junior and English Major from Baton Rouge, La.
There are also two alternates: Lamar Burton, a sophomore and Biology major form Greensburg, La and Jeremy Perkins, a junior and Chemistry major from Jennings, La.
The team is supervised by Dr. Dedra Mackie, professor of Biology and academic advisor for the Dolores Margaret Spikes Honors College.
The HCASC club was selected after holding a campus Honda Quiz Bowl tournament in the fall for students across the campus. In October 16 teams competed and the highest scoring students were brought back. Since then, HCASC has been practicing up to three times a week.
In February, the team won first place in SU Agricultural Center's 20th Annual Black History Bowl.
The Honda Quiz Bowl Championship games started in 1990 sponsored by the Honda dealership to recognize academic talents at historically black colleges and universities. SU has finished as high as second place and has been competing since 1993.
"This is not for the faint of heart. These students want to broaden their horizons and acquire knowledge," said Dr. Dedra Mackie, who has been a student advocate and supporter of the HCASC club since 1994.
The HCASC Club has several coaches, including: Chemistry Professor Dr. William Moore; Agricultural Science Professor Dr. Owusu Bandele; and Dean of the Honors College and Associate Vice Chancellor Dr. Ella Kelley.
There were 64 teams that qualified for the tournament. SU went to the National Qualification Tournament at Prairie View A&M University and survived to the next round to be part of the 48 teams competing in Los Angeles. 
Team members compare the quiz bowl to Jeopardy, a fast-paced game that requires teams to be quick on the buzzer. Questions range from several subjects, including history, science, literature, mathematics, current events, sports and pop culture. 
"There's no study guide, all we do is take in as much information from a plethora of references," Joiner said.
Hulbert, the team's captain, has had experience in quiz tournaments. He represented SU in the Black College Quiz Bowl in Atlanta where he came in second place.