SUBR students head to China for cultural/educational tour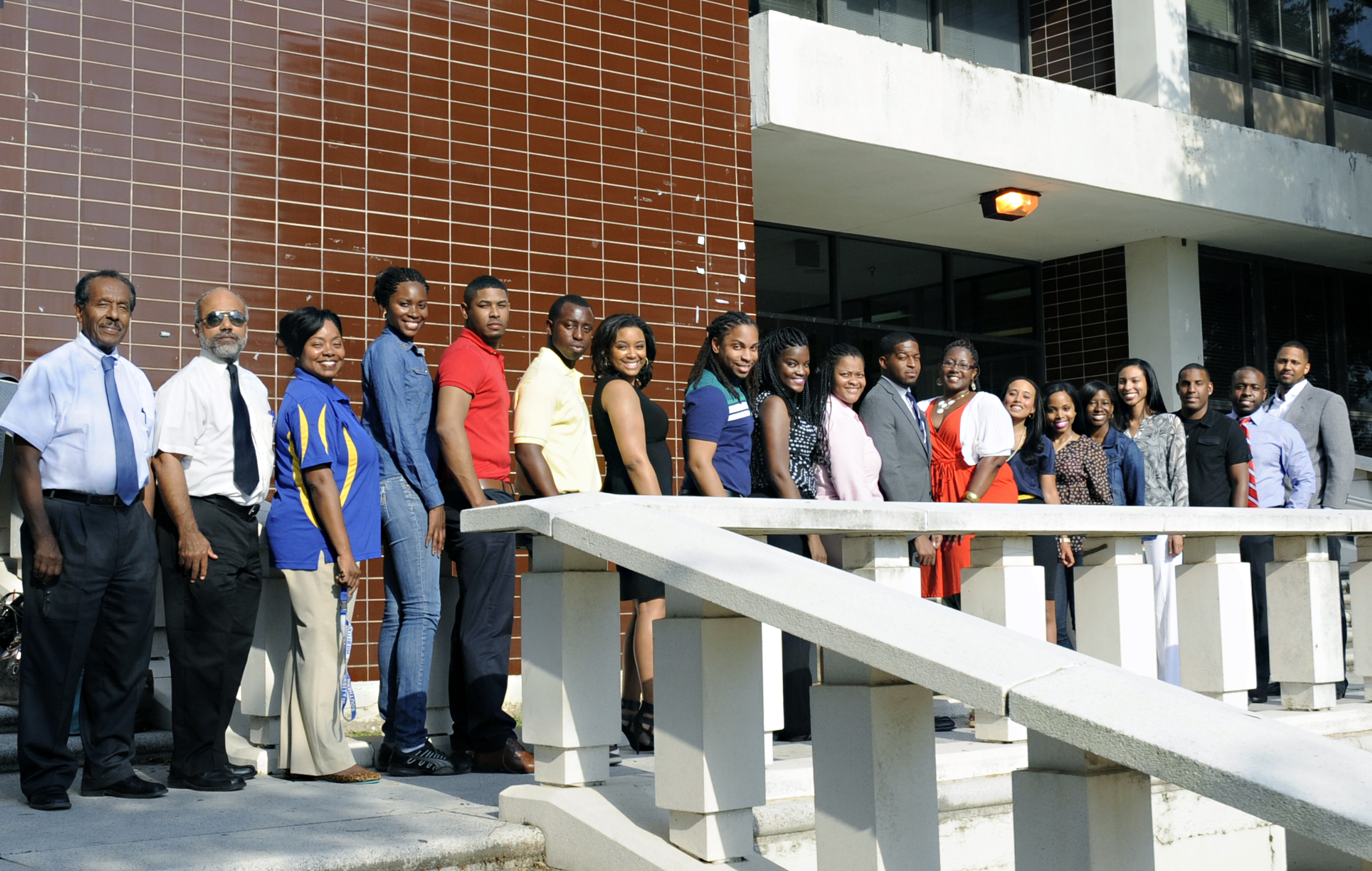 Twenty six Southern University College of Business students are on their way to China as part of a cultural and educational tour associated with "100,000 Strong US-China Study Abroad" program.
The weeklong trip includes travel to Beijing, Shanghai, and Peking University along with some tourist destinations such as the Forbidden City, the Great Wall of China and Tiananmen Square.
"Traveling abroad to China has always been a dream of mine since World History in the 6th grade," said Chisolu Isiadinso, a Master of Business Administration student and a former Miss Southern.
Isiadinso is among the MBA students, along with undergraduate students majoring in Accounting, Finance, Management, and Marketing, who took off Thursday (May 22) morning for China.
The trip will include exploring Shanghai's World Financial Center and a U.S. China Summit and Peking University where students from the U.S. and China, along with business leaders will make presentations and exchange business ideas.
While the trip is a dream come true for some, all of the students say the trip's bottom line is that they will be learning about the culture and business potential of giant global business marketplace.
"I feel very fortunate," said MBA student Michael Whiten, "to have the chance to visit one of the oldest civilizations in the world that is also one of the fastest growing economic markets with almost one and a half billion people."
"The experience of studying the links between our two cultures," he said, "seeing firsthand the old and the new China and its impact on the global economy and international business is a once-in-a-lifetime experience that I am looking forward to."
The travel event was promoted to students through email, social media and presentations by professors. Interested students were encouraged to attend informational sessions held by the College of Business.
The trip was funded in part by the students, assistance from private companies, funds from the COB's annual Gala on the Bluff to students with 2.7 grade points average and above, along with campus offices, including Student Affairs, Career Services, the Chancellor's office and others.
The "100,000 Strong Initiative" also sponsored some of the cost. The Initiative, developed by former U.S. Secretary of State Hiliary Clinton and President Barack Obama, is a collaboration involving the U.S. and Chinese governments to bring 100,000 students to study in China. It is a national effort to emphasize the importance of China-U.S. relationship.
Dr. Donald Andrews, dean of the College of Business, said the China trip is means for the student engage in the global business community "as well as diplomacy and culture. This will be a great learning experience for all of them."
"It is the mission of the College of Business and the university that our students become part of the global community," Andrews said. "This is a chance for them to dialogue face to face with major leaders in the global economy."
That's what's on her agenda, said Isiadinso, who is scheduled to get her MBA in May 2015.  "I'm going to China to gain knowledge on how Chinese businesses process transactions in Supply Change Management, building long lasting relationships with vendors and customers..."
Rashad Minnick sees the trip as a chance to make himself more marketable. The MBA candidate, said, "With the rate of foreign relations rapidly growing, I would be foolish to not take this opportunity. I want to learn about the Chinese culture firsthand and this trip will provide me a look into their culture, business and values."
That fits what Ebonee West wants to get out of the trip.
"I chose to participate in this trip to further my knowledge of a country that our nation has strong business relations with," said West, a recently graduated business major. "It is important to investigate how those countries get business done. I can apply the understanding of Chinese culture into my business practices in the Supply Chain field."