ExxonMobil awards $66,810 to Southern University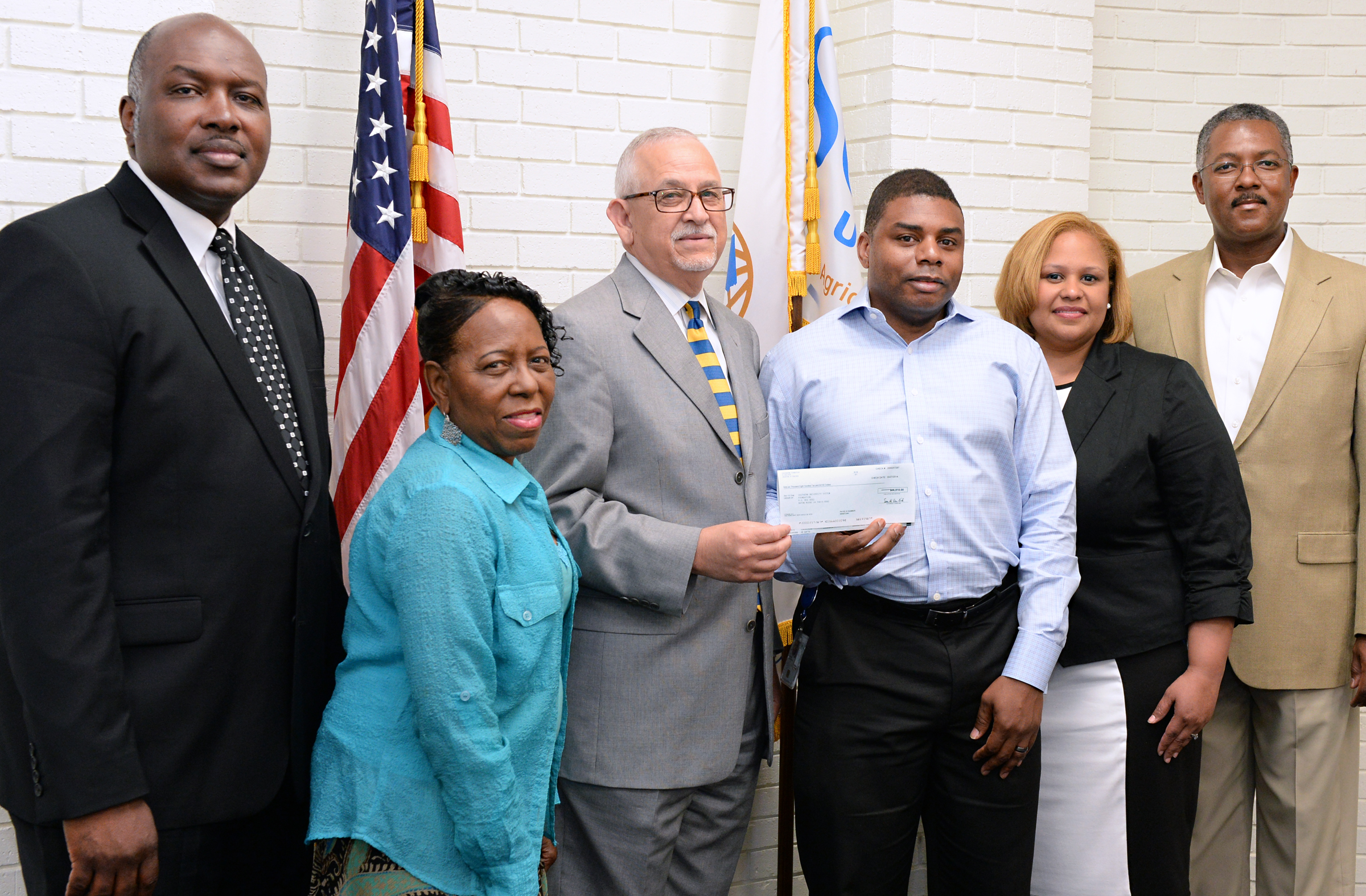 Representatives of ExxonMobil's Baton Rouge plant presented Southern University with a $66,810 check as a contribution from employees and the company to the Baton Rouge campus.
ExxonMobil representative Shabaka Gibson said the funding is part of the corporation's ongoing and long-term commitment to education, especially in engineering, at Southern.
SUBR Chancellor Dr. James L. Llorens praised ExxonMobil for its willingness to be a financially committed partner to Southern University.
"These funds will be beneficial to both Southern University and ExxonMobil," said Llorens. "Of course our students will benefit in the classroom. But, the funding will also help us keep our students in the pipeline to fulfill the employment needs of ExxonMobil."
ExxonMobil's contributions over the years have been extremely beneficial to the university's engineering program, Llorens said, adding that the financial contributions from SU grads, who work at ExxonMobil, continue to keep the engineering program at SU among the best in the state. ExxonMobil matches employee contributions three-to-one.
The check was presented to the university in a ceremony Friday on the Baton Rouge campus. Two SU grads, who work for ExxonMobil, were part of the presentation. Claudette Bradford, a Loss Prevention System Core Team leader and Wilbert Ferdinand, a refinery Safety Engineer. Both work at ExxonMobil's Baton Rouge complex.