SU, BRCC agree on student transfer to SU's Computer Science program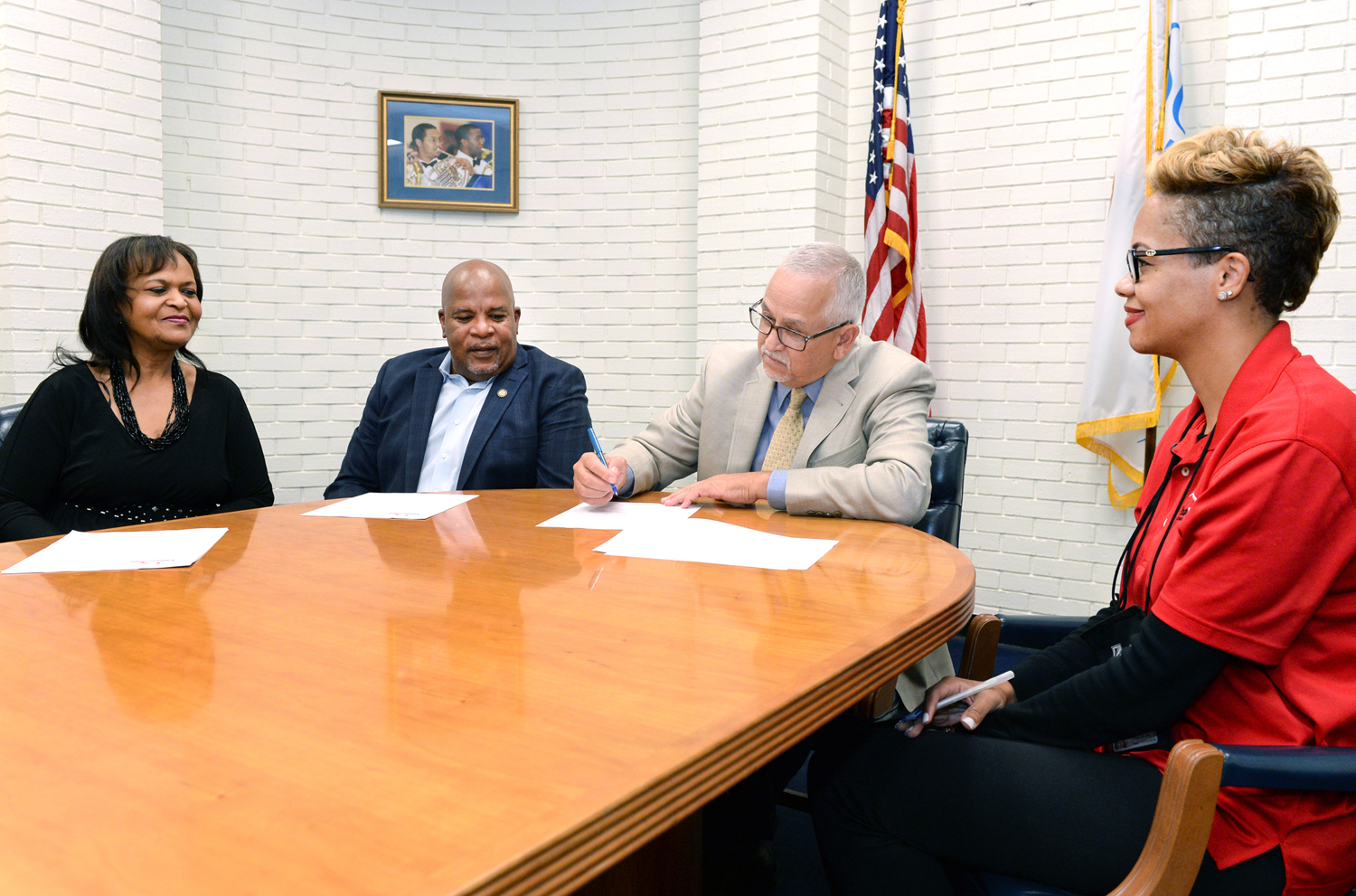 Southern University has entered into an agreement with Baton Rouge Community College to facilitate transfer of BRCC students who want to earn a bachelor degree in computer science after completing their associate degree.
The memorandum of understanding (MOU) signed Thursday by SU Chancellor James L. Llorens with the BRCC says BRCC students in the Associate of Science Louisiana Transfer Physical Science - Computer Pathway degree, who declare their interest to pursue a BS in Computer Science in the College of Engineering, will be admitted to SU.
As part of the agreement Southern will provide advisors to assist BRCC students to in the transition to entry into SU's computer science program. Also, BRCC will promote and market SU's computer science program in the BRCC service area.
THE MOU was signed by BRCC Chancellor Dr. Andrea Miller, Vice Chancellor of Academic Affairs Monique Cross and Dean of the Science Technology, Engineering and Math (STEM) Division Dr. Jo Dale Ales. Others signing for SU included Vice-Chancellor of Academic Affairs Dr. Verjanis Peoples and S Dean of the College of Engineering Dr. Habib Mohamadian.
Llorens said the MOU, which will be followed by more educational agreements with the BRCC.