SU receives $250K award for global water research with Africa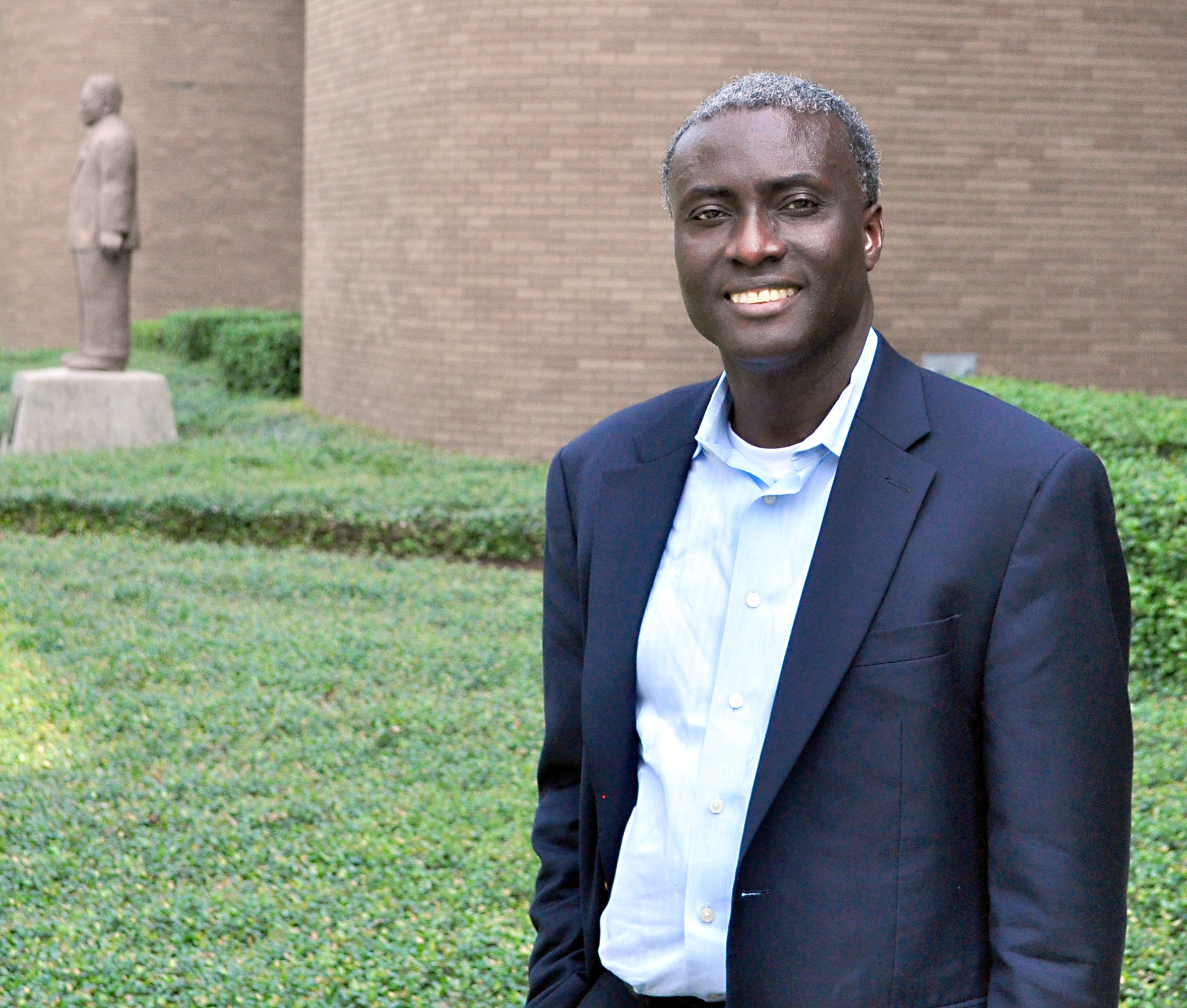 Southern University's Dr. Patrick Mensah has been honored twice in recent weeks for his efforts in the area of engineering.
Mensah, a professor in the College of Engineering, is one of 33 scholars who were named fellows and chosen to assist in developing an engineering curriculum at Ashesi University in Ghana, Africa.
He will be part of a $250,000 award from the National Science Foundation to a lead a global research project on sustainable water purification. The International Research Experience for Students (IRES) award will fund the project through 2017.
Concerning the Ashesi University work, Mensah was named a host for the 2014 Carnegie African Diaspora Fellowship Programme (ADF) at Ashesi University.
In a press release from Ashesi University, Mensah said, "It has been great being here at Ashesi. The environment is very conducive for learning, and you can see that the foundations have been laid for serious academic work to be done here."
Mensah quoted late South African President Nelson Mandela in describing what he will be doing at Ashesi.  "'Education is the Most Powerful Weapon you Can Use to Change the World' and so it's an honor to be recognized to contribute in a related endeavor that will lead to the training of future African leaders at Ashesi University in Ghana and it certainly opens up collaborative opportunities for Southern."
The ADF is a scholar fellowship program for educational projects at African higher education institutions. Offered by the Institute of International Education in partnership with Quinnipiac University in Hamden, CT, the program is funded by a two-year grant from Carnegie Corporation of New York, to support 100 short-term faculty fellowships for African-born academics.
Earlier this month, the IRES awarded SU's Department of Mechanical Engineering and Office of Research and Strategic Initiatives the $250,000 for a project titled "IRES: U.S.-Ghana Collaboration Providing Opportunities for Global Research Activities on Sustainable Water Purification (GRA-SWP)."
Mechanical Engineering Professor Dr. Samuel Ibekewe and Program Manager for Education Research Activities in the Office of Research and Strategic Initiatives Deidre Hardy-Street will join Mensah on the project.
The NFS award to Southern will be effective September 1 and continue through August 31, 2017. The collaboration effort is to provide global research activities in sustainable water purification and will involve Southern's Science, Technology, Engineering and Mathematics (STEM) faculty and students and the students at Kwame Nkrumah University of Science and Technology in Kumasi, Ghana.
The Project is designed to develop a low-cost, but technologically efficient, composite material for sustainable water purification to ensure an effective, innovative and transformative approach to the concerns of the GRA-SWP. 
This project proposes to increase the representation and participation of minorities in water resources science by engaging undergraduate students attending Southern in transformative and innovative activities in sustainable water practices.
For more information please contact Dr. Patrick Mensah at Patrick_mensah@subr.edu.