Sharpton urges Southern students to speak out against killings of young black men, register to vote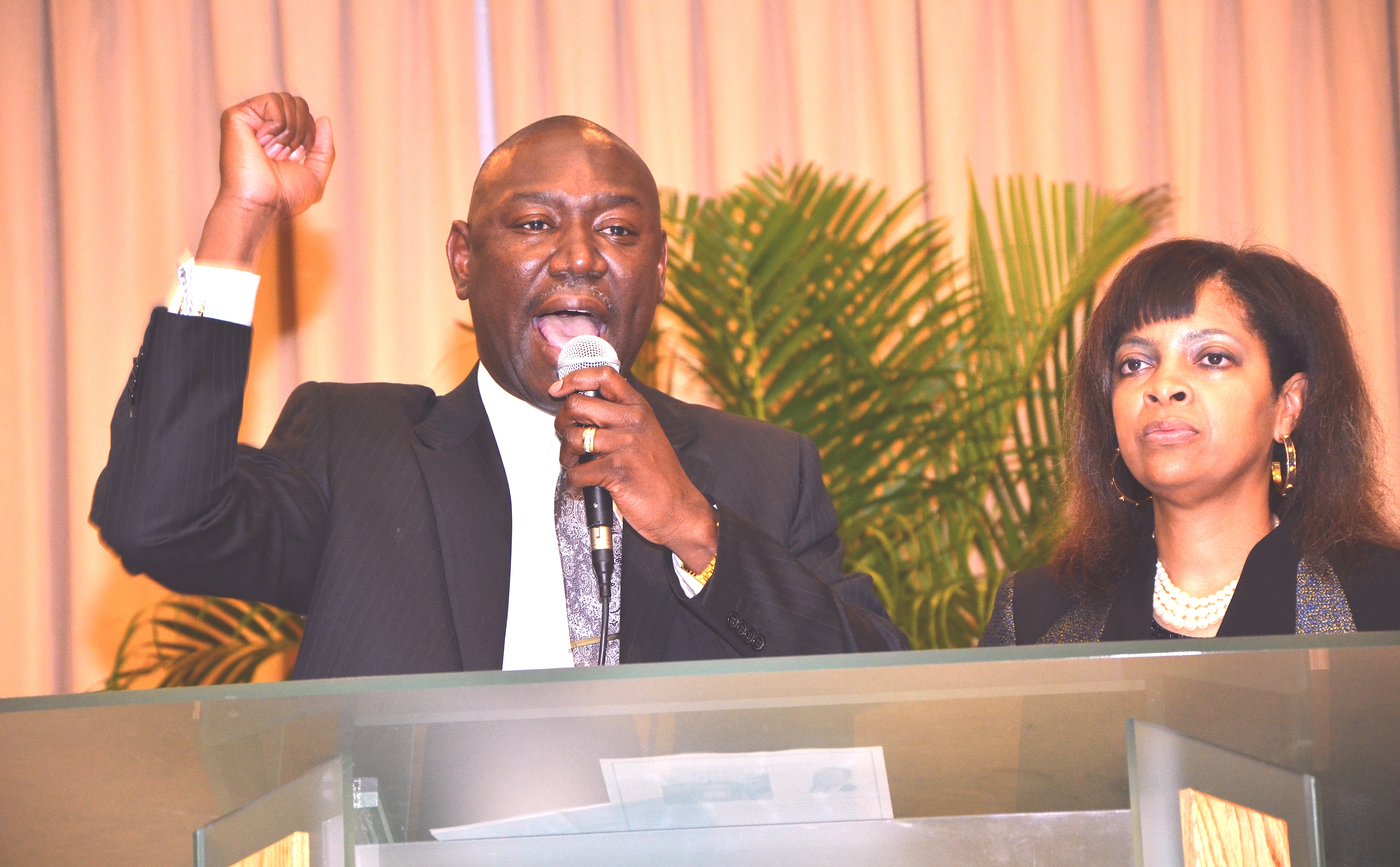 Southern University students got a rallying cry from civil rights activist, the Rev. Al Sharpton, encouraging them to speak out against injustice and to become a strong voting block for change.
Sharpton, who was joined by legal counsel for a New Iberia couple whose son died from a gunshot while handcuffed in a police car, said "We must have enough sense to stop the targeting" of black men."
An audience of more than 400 people in the ballroom of Smith-Brown Memorial Union applauded Sharpton's appeal.
Sharpton questioned the recent killing of unarmed black teenager in Ferguson, Mo., by a white police officer, the verdict in the shooting death of Trayvon Martin and shooting death of Victor White III, in Iberia Parish.
Also sharing the stage with Sharpton were Attorneys Benjamin Crump and Carol Powell Lexing. Crump represented Martin's family and Lexing, a Southern Law Center graduate, is representing White's parents Victor White Jr. and Vanessa White, who also were at Thursday night's event.
Authorities in the Iberia Parish Sheriff's Office have said the 22-year-old White shot and killed himself even though his hands were cuffed behind him while sitting in a patrol car. He was arrested after deputies responded to a report of a fight on March 2. They searched White and found illegal drugs during a body search, but did not find the gun they said he used to shoot himself, authorities have said.
His death has been ruled a suicide by the coroner's office in Iberia Parish.
Sharpton said the notion that the officers could find small bits of marijuana and cocaine but not a gun is hard to believe. And, he said, being arrested for having a small amount of illegal drugs is "no basis for me killing myself."
He said White would have had to be the famous magician "Houdini" to shoot himself while being handcuffed.
Sharpton said White's death and other questionable killings of unarmed black men around the country should force the black community "to stand up for yourselves..."
The FBI and Louisiana State Police are investigating White's death.
Sharpton also told the students that they should stand up to the threat of having their voting rights taken away. He claimed new voter ID laws, changing the times of elections and other related laws are aimed at reducing the black vote.
"Where's the movement to stop that?" Sharpton chided the students, adding that he does not see any "vibrant voter registration effort" on college campuses.
He said young African Americans need to work harder on issues together to bring about change. "You can't get five Negroes together to do nothing," he joked. During the Civil Rights Movement of the 1950s and 1960s progress was made with the use of little technology, he said.  Now with various social media platforms, he told the students, "You have more to work with and less to show for it."
Attorney Crump spoke briefly to the audience. Crump was legal adviser to the family of Trayvon Martin, a 17-year-old whose death two years ago in Florida gained national attention. Martin was shot and killed during a scuffle with George Zimmerman, who was found not guilty of killing Martin.
He said idea of a White was able to shoot himself with a gun that was not found after body searches as described by authorities in New Iberia "flies in the face of all common sense."
Crump urged the audience to help White's parents get answers. "They want the truth."
The White's attorney Carol Powell Lexing, a graduate of Southern's Law Center, echoed Crump and Sharpton in encouraging the audience to demand answers for the White family.