SU to hold "Jags Get Fit 5K Run/Walk"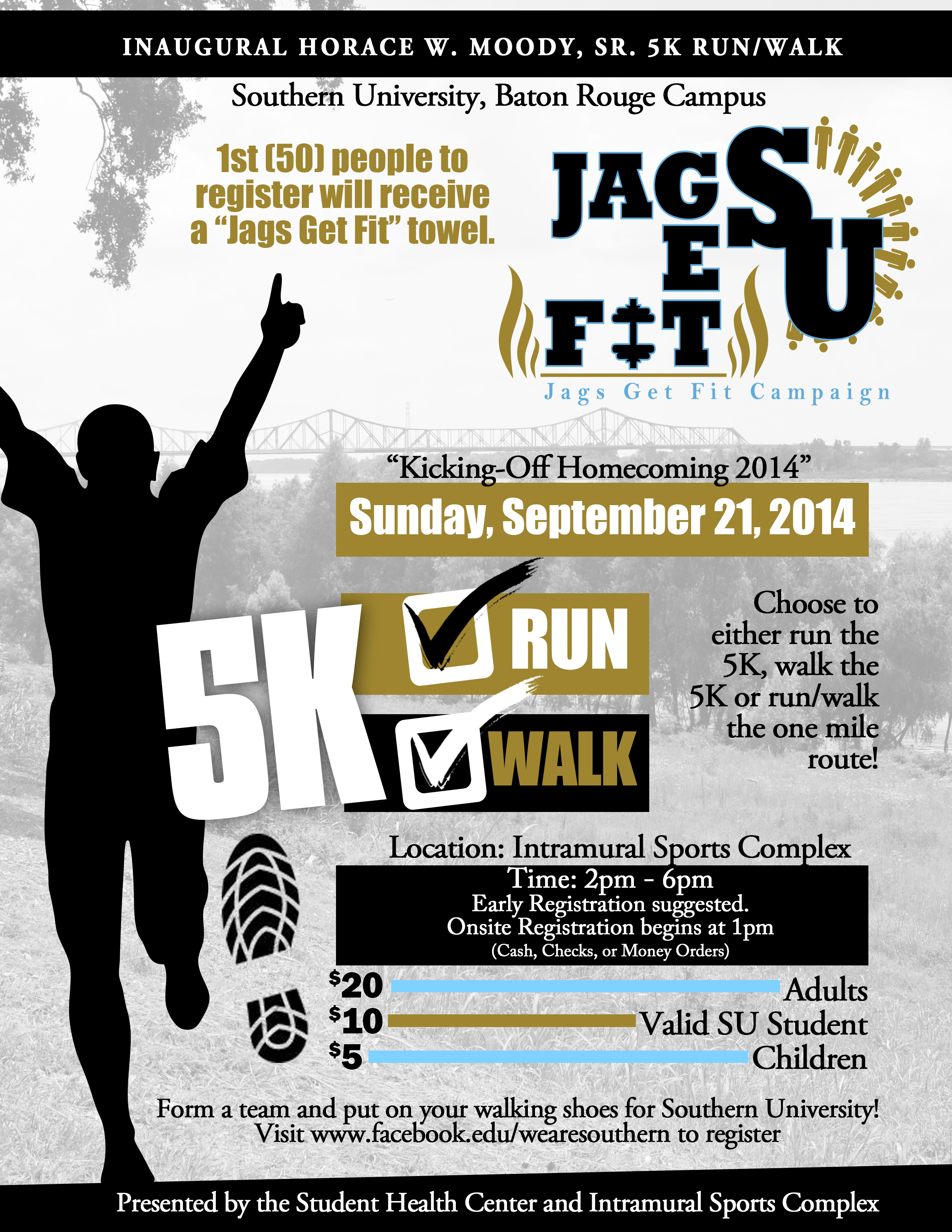 Southern University will host its first "Jags Get Fit 5K Run/Walk" on Sunday, Sept. 21, from 2 p.m. - 6 p.m., on the Baton Rouge campus.
The 5K Run/Walk is the first of many events slated to take place during the two-week homecoming celebration marking Southern University relocation to Scott's Bluff 100 years ago. The theme for homecoming is "Colossal: A Celebration on The Bluff."
The 5K will begin at the Intramural Sports Complex located at the back of campus.
Runners or walkers interested in being a part of the 5K Run/Walk are encouraged to register online at www. https://netcommunity.sus.edu/jags-get-fit-5k-run/walk. Registration is $20 for adults, $10 for valid Southern University students and $5 for children. The fee includes: a Jags Get Fit t-shirt, water bottle and goodie bag. The first 50 to register will receive a Jags Get Fit towel.
Jags Get Fit is a health initiative focused on building a healthier campus.
For questions, contact Erin Fulbright, Media Specialist at erin_fulbright@subr.edu or Shirley Wade, Executive Director for Health and Wellness at Shirley_wade@subr.edu.