White Castle High students visit SUBR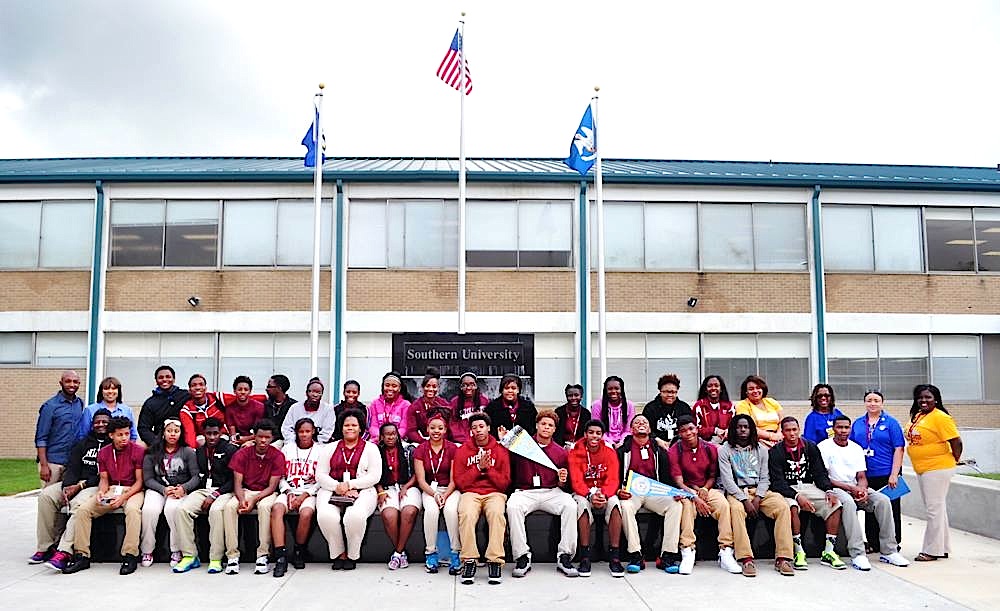 Students from White Castle High, in Iberville Parish, visited the Baton Rouge campus recently to get a view of college life and to see what it takes to meet admission standards at Southern University.
White Castle High is part of a unique partnership with Southern's College of Education, Arts and Humanities. SU's education representatives are in the second year of the program designed to get White Castle students better prepared for college and to increase their success rate once in the college environment.
It's part of a readiness program funded by the Iberville Parish School Board. 
Iberville Parish School Superintendent Ed Cancienne has been the chief proponent of the program named in honor of the late Albertha Hasten, a beloved Iberville Parish community activist and former school board member.
Southern personnel have worked with White Castle students in the areas of ACT preparations, satellite classes and professional development for teachers.
Several White Castle students, who were in the program during the 2013-2014 school year, have enrolled at Southern.