SU student wins 1st-place in recent research competition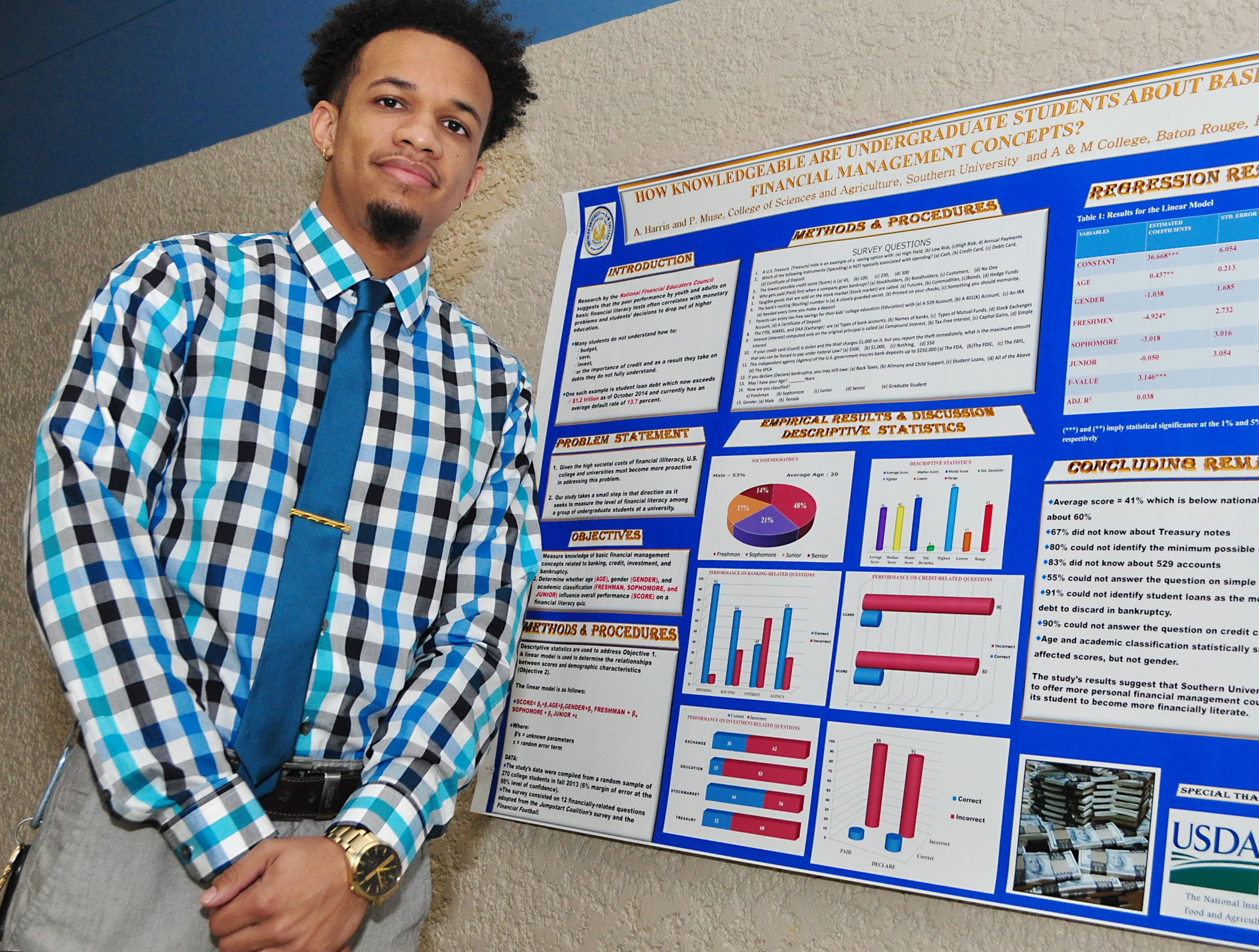 Aramis Harris, a senior agricultural economics major, won first place for a poster presentation in Social Sciences at a competition held recently at Louisiana State University.
Harris, from Opelousas, won at the Level 1 Division at the Undergraduate Research Conference held October 31. His poster was titled: "How Knowledgeable Are Undergraduate Student about Basic Personal Financial Management Concepts?" He won in a field of six competitors.
The annual conference is sponsored by LSU's Office of Strategic Initiatives and serves as a platform for undergraduate students in the science, technology, engineering and math (STEM) subjects and social science disciplines to showcase their research activities.
Harris has been participating in the Ag STARS (Shaping Tomorrow's Agricultural Research Scientists) Mentoring Program in agricultural economics for the past three years. The program takes an interdisciplinary approach to research in the food and agricultural sciences and as a result broadens participants' critical-thinking, analytical, writing, and oral communication skills.
Ag STARS participants must maintain a cumulative grade point average of at least 2.50 and must be majoring in or intend to major in agricultural economics, animal sciences, or plant sciences.
Each participant is required to attend weekly mentoring sessions, and in turn, receive a $1,500 stipend per semester. The program is funded by a grant under the U.S. Department of Agriculture's Capacity Building Grant Program. Dr. Patricia McLean-Meyinsse is the principal investigator for the grant.