SU prof named "Diplomate" of major national toxicology board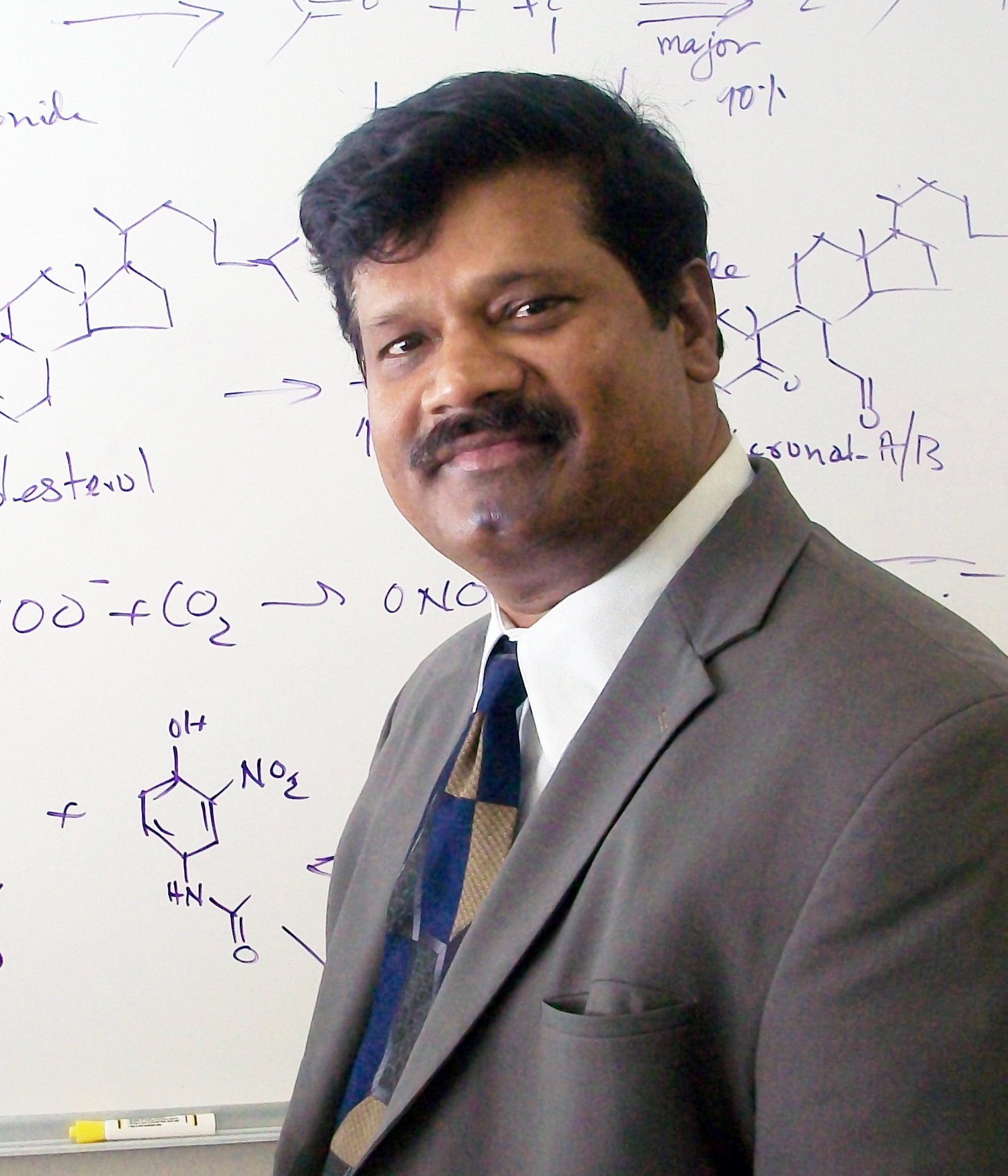 Southern University's Environmental Toxicology (ENTX) Professor, Dr. Rao Uppu has been selected as a Diplomate of the American Board of Toxicology (DABT).
Now, Uppu becomes one of a small number of scientists who are both a DABT and a Fellow of the Academy Toxicological Sciences (Fellow ATS). There are about 2,000 Diplomates of ABT worldwide and fewer than 100 are both a diplomate and Fellow ATS.
Uppu says the recognition gained from the selection is "more for the students and Southern University than for myself."
Uppu directs SU's Health Research Center and the ENTX PhD program. Uppu said he wants to see graduates of the ENTX program become DABTs.
The American Board of Toxicology, based in Raleigh, N.C., and the Academy of Toxicological Sciences, in Reston, Va., are two prestigious international toxicology organizations which recognizes professional competence and awards DABT or Fellow ATS, respectively, for toxicologists in academia, industry, and government institutions. 
Invariably, Diplomates or Fellows should have proven excellence in toxicological sciences in general and not confined to any one specific area.
According to a DABT press release, there are only four DABT and two Fellow ATS in the higher education system of Louisiana. Uppu holds the distinction of being one of just two toxicologists in Louisiana to have both DABT and Fellow ATS. 
Uppu's research interests include analytical methods for biological reactive intermediates, biomarker discovery and validation, cell signaling by 'ozone-specific ' oxysterols, and biomedical applications of core/shell nanoparticles.
He has published numerous research articles in peer-reviewed journals and has been on the Editorial Boards of several journals. He has mentored several graduate students and postdoctoral fellows.
Uppu believes he can bring in new dimensions in teaching by incorporating regulatory/risk assessment aspects into the present curriculum and attract industrial funding and philanthropy to support research.