SU's SNA organization raises over $1,000 for cancer survivors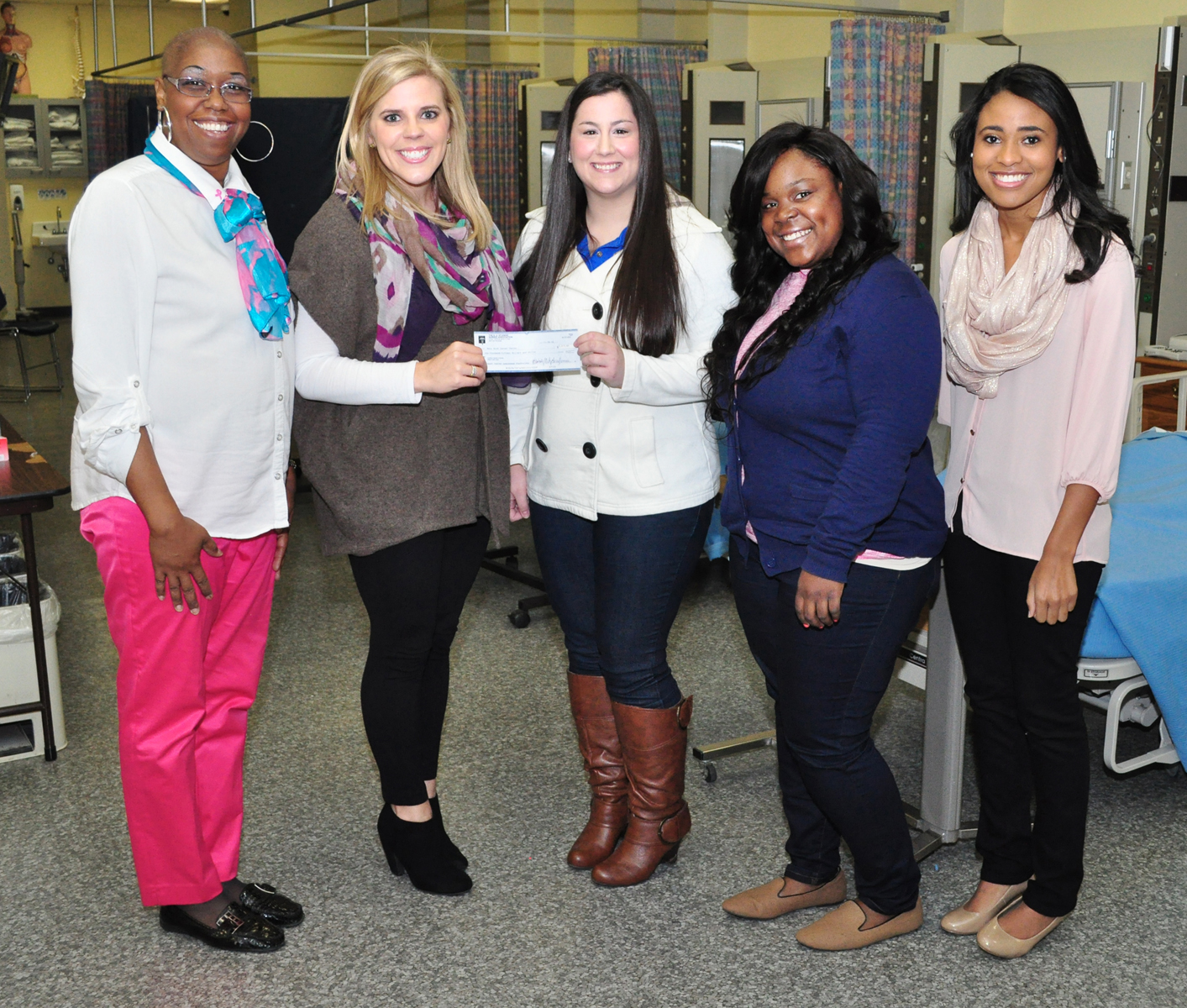 The Southern University Student Nursing Association (SNA) presented a $1,015 check to the Mary Bird Perkins-Our Lady of the Lake Cancer Center to support the breast cancer survivorship program.
SNA raised the funds as part of their participation in "Geaux Pink Week" held in October with their annual pink bracelet and bake sale.
Kymberly McCoy, asst. professor of SU's School of Nursing, is proud of this year's donation. "This has been the most we have raised in the last three years we have been doing the fundraiser. Normally we raise anything between $150 to $300."
This year's fundraiser consisted of a better quality of pink bracelets that were not only for women but also men for $3 said McCoy. Tradition continued with the bake sale but in addition, a junior level nursing class collaborated to donate $289 to the cause.
"They really worked hard and hustled hard," said McCoy. She thinks what also contributes to their extra push this go around is due to the fact that, "I am currently undergoing cancer treatment and we had a former (nursing faculty) member who recently passed away from breast cancer. It is very important to the students here and means a lot to them," said McCoy.
The survivorship program is design to assist survivors in exiting one's treatment and the care to bringing them back into their everyday life through nutrition, education, counseling, and medication to name a few. It is anything needed for a survivor.
Associate Director of Development at Mary Bird Perkins-Our Lady of the Lake Cancer Center, Kaitlyn Guerin said, "From the moment a patient is diagnosed at our Cancer Center they are considered a survivor, and all of our efforts are focused on getting them back to living their lives. And one of the tools we use to do this is our survivorship program. The funds raised by the nursing school through Geaux Pink will go a long way in funding survivorship services, which includes physical, psychological and social components so each patient can more emerge as a stronger cancer survivor," said Guerin.