Southern visits Barbados' college fair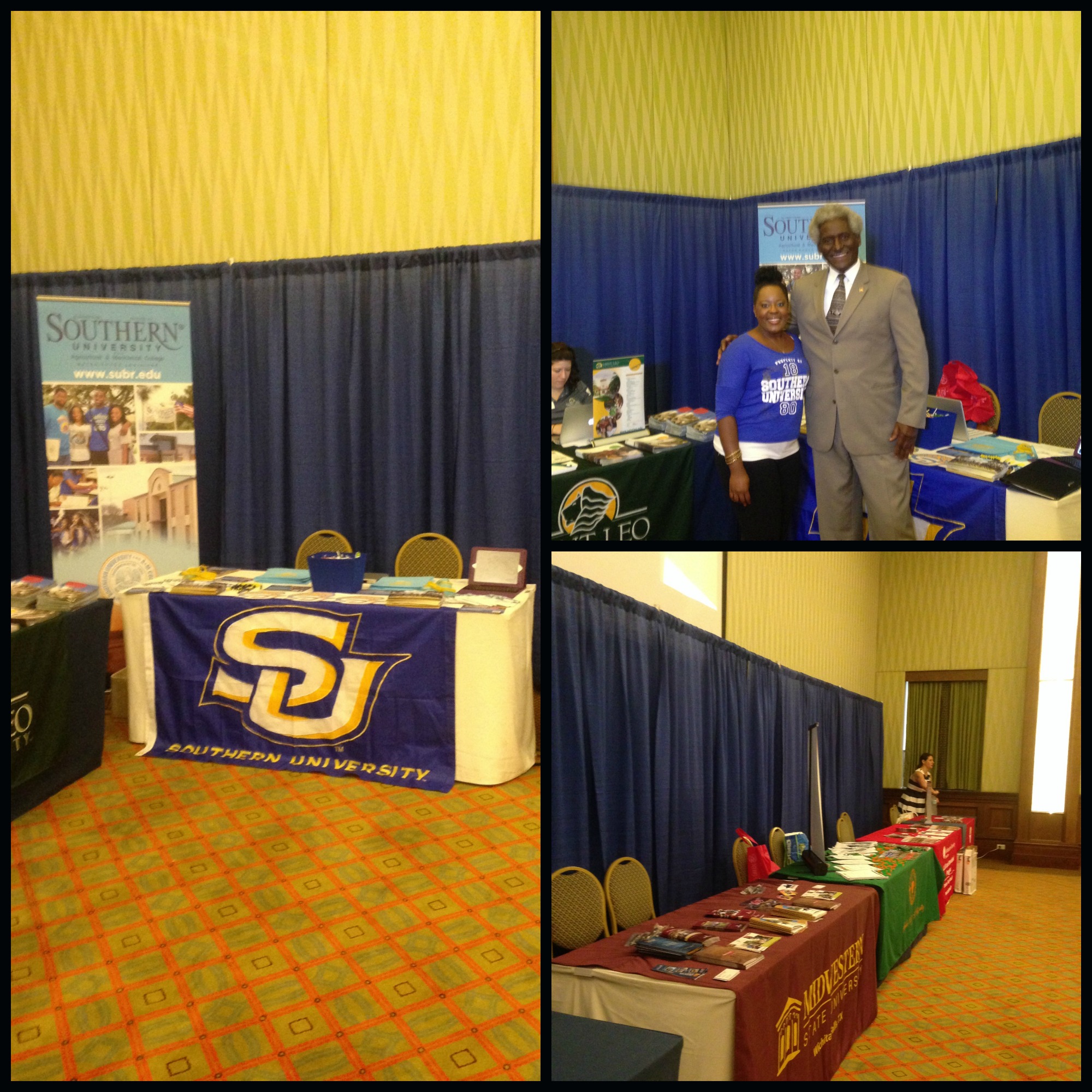 A representative from Southern University's Center for International and Continuing Education attended a college fair in Bridgewater, Barbados on November 18, the result of being invited by government officials from the Caribbean country.
The Embassy Bridgewater and Krystle Norman, representative of the U.S. Embassy to Barbados, the Eastern Caribbean, and the Organization of Eastern Caribbean States (OECS), requested Southern because of its ongoing effort to recruit Afro-Brazilians to the university.
Kristan Gordon, assistant to the Dean of the Center for International and Continuing Education and coordinator for Center for Service Learning, introduced Southern University to students in the Embassy Bridgetown's area of responsibility, including: Antigua and Barbuda, Barbados; Dominica, Grenada, St. Kitts & Nevis, St. Lucia, and St. Vincent & the Grenadines.
Approximately 1,800 students attended the college fair and Gordon said over 40 applicants were interested in Southern. "Many were interested in scholarships, however, with the stipulation of having to be a U.S. citizen, this makes an academic scholarship inflexible," said Gordon.
"There were many students who were familiar with our athletic program and the 'Human Jukebox!' SU was well known even before I set foot in the recruitment fair," said Gordon.
Gordon recalls a moment that "will forever stand out to me," recounting the moment of a woman pushing through a crowd yelling "Ma'am, ma'am! I have to find my way to your table." The lady was Corynne Haynes. It turned out that Haynes son, John Haynes, is currently attending Southern and is majoring in Civil Engineering. He is also on the track and field team. "I am so happy to see you all here representing," said Haynes.
Haynes went on the to tell Gordon, "I have three students that I am interested in getting enrolled at your university. Can we talk?"
Gordon said the conversation with Haynes made her day. "I was so overwhelmed that not only was I in Barbados recruiting, I had a parent of a student at SU to provide her personal experience. Awesome," said Gordon.
The Barbados government requested Southern University and other historically black colleges and universities (HBCU) because of the plummeting enrollment at the University of the West Indies.
According to the "Barbados Today" newspaper, earlier this year the Barbados government stopped paying tuition costs for Barbadian students that took effect this September. This has caused students in Barbados to look to the United States for education options because of the "attractive option for tertiary study, especially if U.S. universities can offer partial financial aid to the many eager students with excellent grades and test scores," said Norman.
Other HBCUs in attendance included: Grambling State University, Tennessee State University, Howard University, Morehouse College, Alabama State University, Florida A&M, Morgan State University, Fort Valley State University, and the University of the Virgin Islands.
 "We think the time is right for U.S. universities to aggressively recruit the excellent, English-speaking students in this region who usually receive strong overtures from their Commonwealth sisters, Canada and the UK," said Norman.