Lane Williams named Tom Joyner Hercules Scholar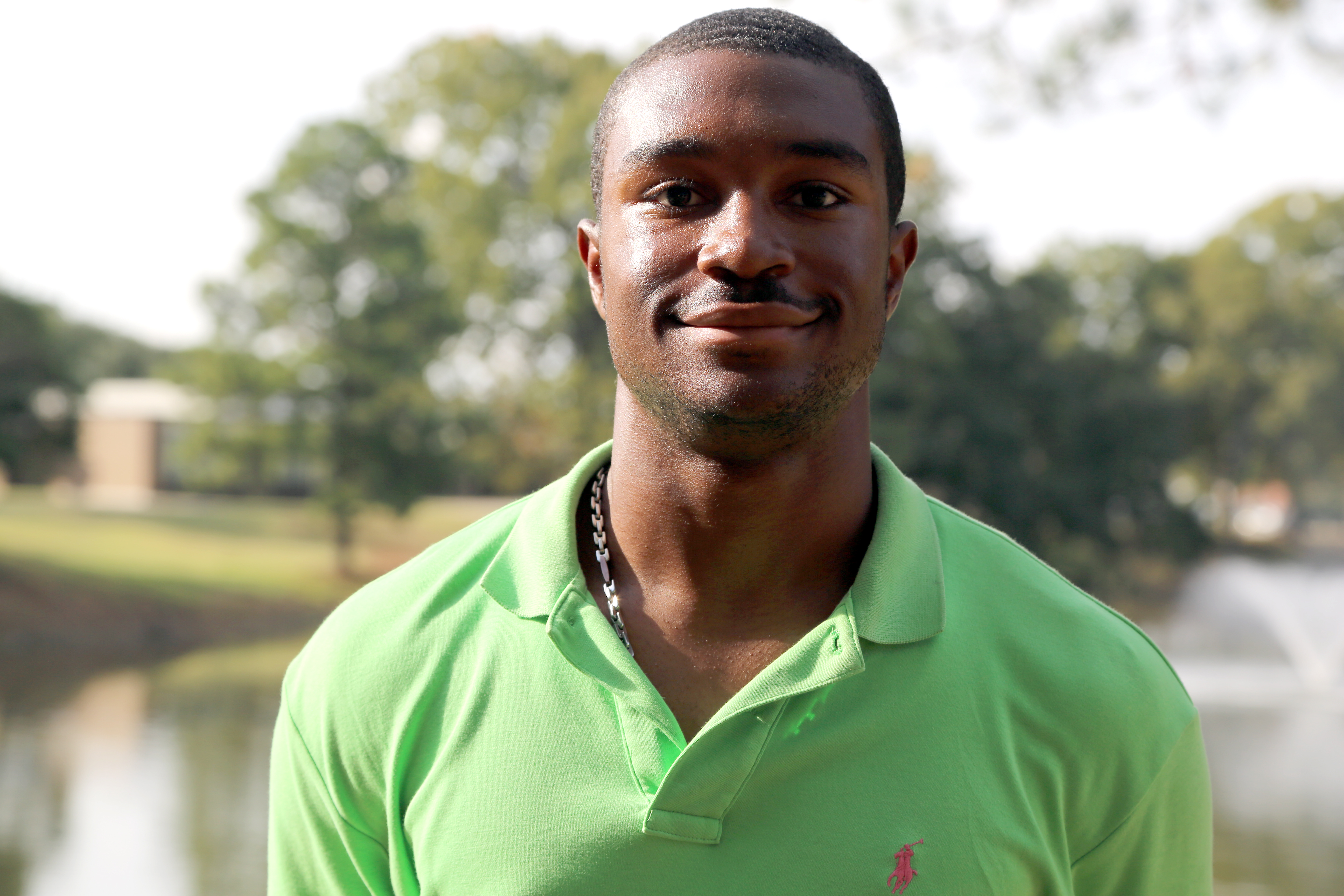 Southern University Lane Williams, a sophomore physics major, was named Tom Joyner's Hercules Scholar on Thursday, Nov. 27 during "The Tom Joyner Morning Show" and will receive a $1,500 scholarship.
As part of the Tom Joyner Foundation (TJF) School of the Month Campaign, Southern University has selected Williams to be the final male students to be named as TJF Hercules Scholars.
After hearing he was named the Hercules Scholar, Williams said, "I want to thank my lord and savior Jesus Christ. It's a blessing to receive the scholarship. It shows that all the late nights,  the early mornings, and the hard work is finally paying off."
The statement below comes from the TJF and was announced by Joyner on his nationally syndicated morning radio show.
"Lane Williams, a sophomore physics major from Cordova, Tennessee, has a 3.9 GPA and is a looking forward to pursuing medical school at John Hopkins University upon graduation from Southern (SU).
An outfielder with the SU Baseball Team, Lane is also part of the Men's Federation, the Student Government Association and Timbuktu Academy.  He has been initiated into the Louisiana College and Southern Regional Honors Councils and loves to learn.
Lane lives by the motto, "I think therefore I am."
His father (his baseball coach) and his mother (a high school counselor) are his role models.  Both had humble beginnings, never gave up and worked hard to become successful.
Help others learn Lane's story.  Share this information with others in your email database."
The Hercules Scholarship is named after Joyner's father, the late Hercules Joyner, who was a strong supporter of higher education. To be a candidate for the scholarship, students must be male, attend a Foundation "School of the Month," have a grade point average of at least 3.5, and be a campus leader involved in the community with a career goal toward making a difference in the quality of life for his race. The scholars each receive a scholarship grant of $1,500 that is paid directly to their school to help offset their college expenses.
Joyner's message to his listeners: "Too often, students who go off to college find their leap into higher education ends in a fall, mostly because of a lack of sufficient funds. Cutbacks in federal assistance have not helped.  But, donations can Help Their Leap Soar and Help Keep Scholars in School.  Consider making a donation, or a pledge to donate to the Tom Joyner Foundation and America's Historically Black Colleges/Universities."
Congratulations to Lane Williams. Hear from Williams here.