Jamaal Martin led the 2014 graduating class as the Chief Student Marshal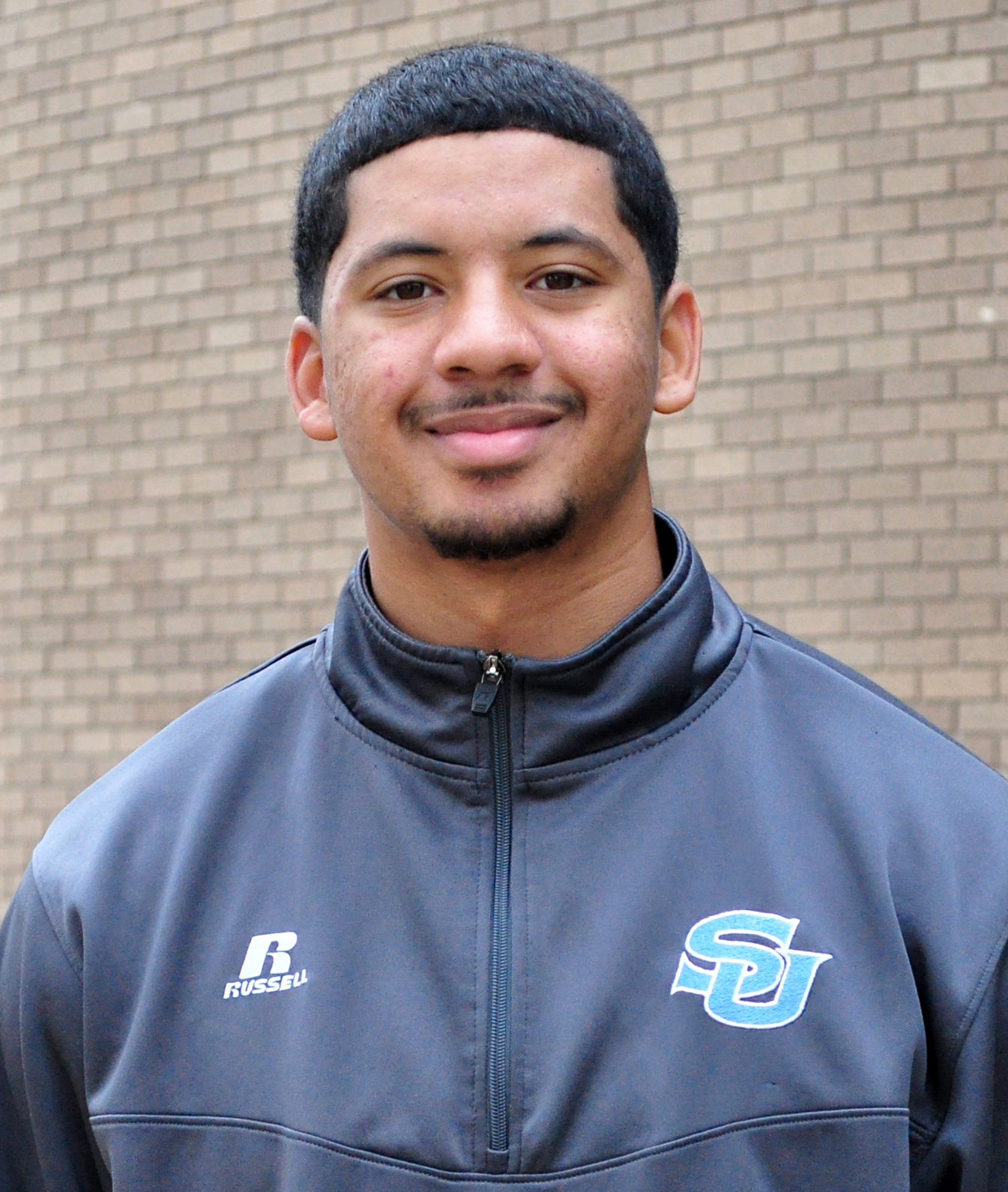 When Southern University Jaguar defensive back Jamaal Ali Martin decided to be the best he could be academically, he never had a vision of being anything other than a very good college student.
"It was solely to prove everybody who doubted me, or counted me out, wrong," Martin says. "Now I can say 'I told you so.'"
Martin can also say his effort paid off as he has earned the coveted designation of Chief Student Marshal - the undergraduate student with the highest grade point average - for the 465 students to receive diplomas at commencement exercises on Friday.
"When I committed myself to academics, it wasn't to be named the chief student marshal," he said. "I just became aware of what the chief student marshal was."
Martin, a criminal justice major, has a 3.78 grade point average. He is a member of the Dolores Margaret Richard Spikes Honors College where he also received an academic scholarship.
The Las Vegas native said what he has done, play football and remain an honor student and be the chief student marshal, gives him "a sense of accomplishment."
At Canyon Springs Leadership and Law Preparatory Academy in Las Vegas, Martin was not the top graduate. Even with a good 4.2 GPA, he said, "I was still 20 slots away" from the valedictorian that had a 4.8 GPA.
Martin said he chose Southern University "primarily because I was given the opportunity to pursue a dream I always had and that was to play college football."
"I have met so many loving and caring people down here," he said. "One thing I learned real quick is that the people down here will always make sure you eat well and are never hungry."
"Attending Southern has laid the foundation for the rest of my life," Martin said. "I have made connections with people from all walks of life that serve as a network of friends now."
Martin added, "By attending Southern, which is 1,650 miles away from my home, it served as a time to do some self-evaluation. I was forced to grow up on my own and accept responsibility for my own future."
After commencement, Martin said he is considering a career in law enforcement, with a focus on becoming an investigator or a detective dealing with violent crimes.
He also plans to return to college to pursue a master of business administration degree.
And there's more. "It is my goal to eventually create a non-profit organization that caters to juvenile offenders," he said. "It will focus on preventing juvenile delinquency, but also rehabilitating those that become delinquent and return them into society."
In his final days at Southern, Martin played in the Southwestern Athletic Conference championship game at NRG Stadium in Houston on Saturday with the Jaguars falling 38 to 24 to Alcorn State University.
"Playing my last football game was bittersweet," he said about pulling off his columbia blue and gold number 31 for the final time. "The season did not end as I would have liked it, too. But, as Coach (Dawson) Odums told us in the lockerroom after the loss, we had the same 60 minutes to go out and execute and we just came up short."
Still, Martin said, "I was able to go out with my head held high knowing that I left the program better than where I found it. Going from a below .500 season to winning the SWAC last year and playing in the SWAC championship and in contention for the Black National Championship this year.
"I know that Southern University football is back on top and will be on top for a very long time."