Southern leads educational-governmental forum in Turkey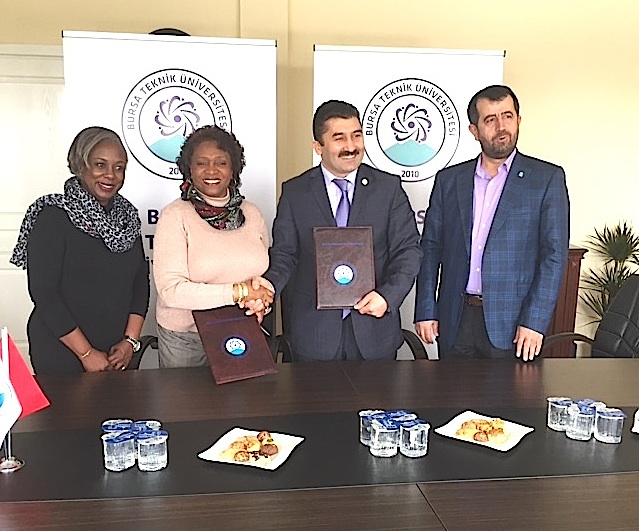 The workshop was part of a series of seminars put together through a formal educational agreement involving Southern and several universities in Turkey.Dr. Barbara Carpenter, Dean of International Affairs and Dr. Osman Kandara, professor of Computer Science, recently conducted a forum on Historical Black Colleges and Universities for educational, community and governmental leaders in Bursa, Turkey.
Also joining Southern was Regina Porter, a senior sales manager for Visit Baton Rouge, who coordinated and lead a daylong workshop on tourism.
Porter represented East Baton Rouge Parish Mayor Melvin "Kip" Holden and his staff at the event held in the historic Turkish city of Iznik, a city of archaeological findings and ceramics that date back to 2,500 B.C.
Southern's agreement with Turkey's educational institutions is a means of recruiting students from Turkey to Southern and providing opportunities for SU students and faculty to study and teach abroad.
Pictured from left, Regina Porter, Senior Sales Manager, Visit Baton Rouge, Dr. Barbara W. Carpenter, Dean of International Affairs, Dr. Arif Karademir, President of Bursa Technical University and Dr. Osman Kandara, professor of Computer Science and the SUBR Campus Turkey Liaison, at a recent gathering reaffirming Southern's partnership with Bursa Technical University.