SU's Nursing No. 1 again!
SU School of Nursing names the best by HBCU Digest

Southern University's College of Nursing and Allied Health chalked up another "best" when HBCU Digest selected it as the "2015 Best Nursing Program" among historically black universities and colleges.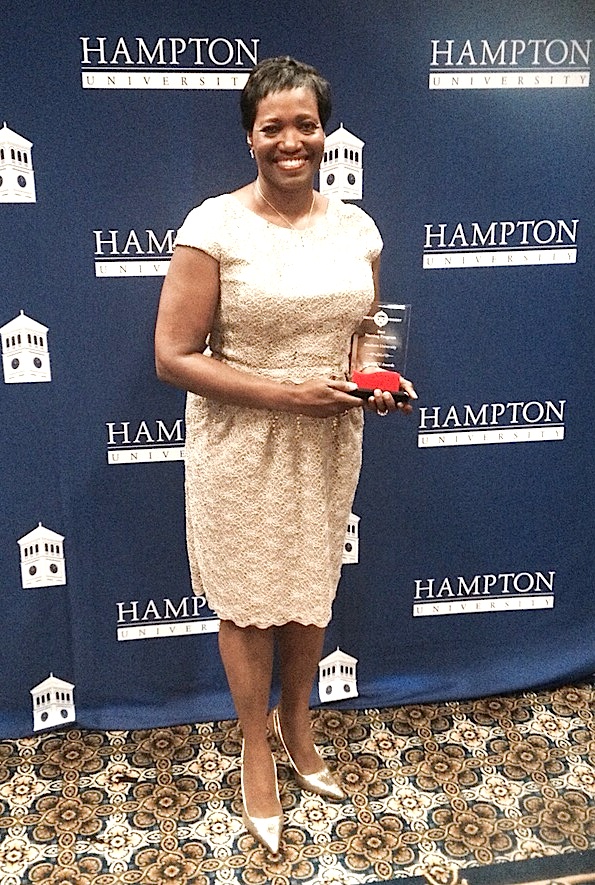 The award was presented Friday, July 10, at a ceremony at Hampton University in Hampton, Va. The ceremony was part of the HBCU National Media Summit held July 9-11.

Dr. Jacqueline Hill, chair of the SU College of Nursing Undergraduate Nursing Program, attended the event and received the award for the nursing program.

Other schools nominated in the Best Nursing School category included Prairie View A&M University and Tougaloo College, located near Jackson, Miss.

Dr. Janet Rami, dean of the College of Nursing and Allied Health, said being selected as the best "means that we are fulfilling the missions of the university and School of Nursing by preparing future professional nurses to alleviate current and future problems associated with the availability and delivery of quality nursing care."

She also said the selection "means that we value the role that HBCU's play in educating predominantly African-American students...Our goal is to continue the legacy of producing excellent nurses."

  The Louisiana State Nurses Association has also named the School Nursing School of the Year in 2010, 2012 and 2015.

  Created in 2011 by HBCU Digest Founding Editor Jarrett L. Carter Sr., the HBCU Awards is the first national awards event to recognize the influence and impact of historically black colleges and universities on American culture.