Southern University Freshman arrives in her dad's 18-wheeler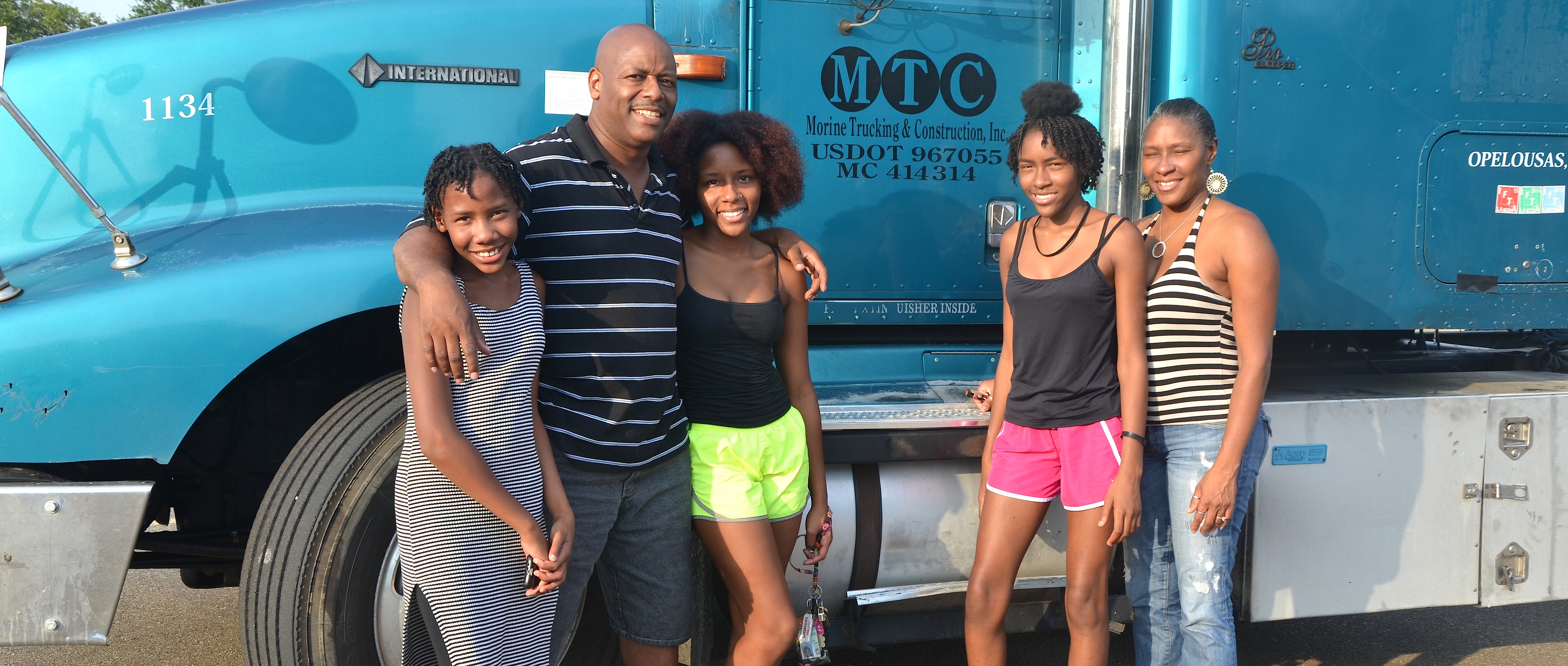 Quick! Name someone who arrived at his or her college in the cab of an 18-wheeler. You don't know anyone do you?
Well, meet Nia Morine, a freshman from Opelousas High School. Nia arrived at Sunday's fall 2015 Freshman Convocation in the cab of her father's truck. She, her sisters, Jamilla and Raisa, and her parents Rodney and Felicia, filed out of the cab into the parking lot of the F.G. Clark Activity Center just minutes before the start of the convocation.
Nia joined 1,000 other students at the event.
Rodney Morine, a long-haul truck driver and owner of Morine Trucking and Construction, Inc., said the family had been vacationing in New Jersey, his home state, before heading back to Baton Rouge, LA.
Nia, a star softball player at her high school, plans to major in nursing. She, however, does not plan to play softball her first year on campus. "She wants to make sure she can handle student life this first year," her dad said. "She is still going to train as if she was going to play."
Rodney Morine said that he and his family will join Nia in wearing Southern paraphernalia. "You'll see us with our flags, shirts and everything," he said.
(Nia Morine is in the yellow shorts)