White House Initiative selects Southern senior Sally Ross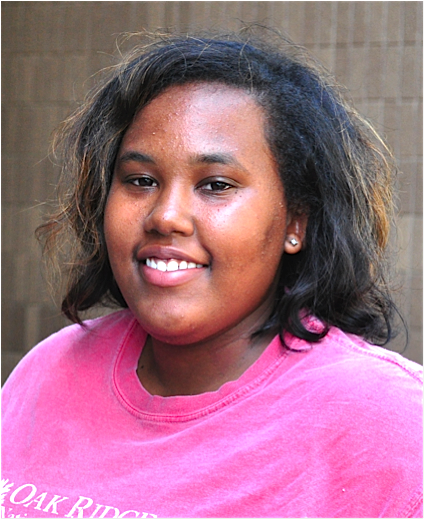 Southern University senior Sally Ross was selected this month as a 2015 HBCU All-Star by the White House Initiative on Historically Black Colleges and Universities (HBCUs).
Ross, a Baton Rouge native, was one of 83 students out of 450 that applied for selection.
"Being selected as the 2015 HBCU All-Star to represent Southern University is a tremendous honor and one that I am proud to hold," Sally said. "As an HBCU All-Star, I will be able to showcase the advantages of an HBCU education, represent the interests of HBCU students and encourage other students nationwide to lead, serve and strive for success and academic excellence."
Students were required to submit a transcript, resume, two essays and an endorsement letter from a campus mentor.
"The application process was fairly easy but it required thought and creativity," Sally said. "Entering the competition, I knew I would compete with some of the best and brightest students from HBCUs across this nation. Therefore, I knew that I had to display something that would distinguish me from the other candidates."
The White House Initiative on HBCUs was looking for students that have demonstrated excellence in scholarship, leadership and civic engagement. "So, given that set of criteria, I believed that I would be suitable for the program and could best represent my university," she said.
Sally is excited to work with the  SU's Student Government Association and the Agricultural Research and Extension Center to organize events for students this fall.
"I look forward to serving my fellow students and representing my university to the best of my ability during my year of service and beyond," she said.
Sally will graduate this fall with a Bachelor of Science degree in Urban Forestry, with plans to immediately pursue a Master of Public Administration at SU.