BASF donates $25K to Southern University's Career Services Center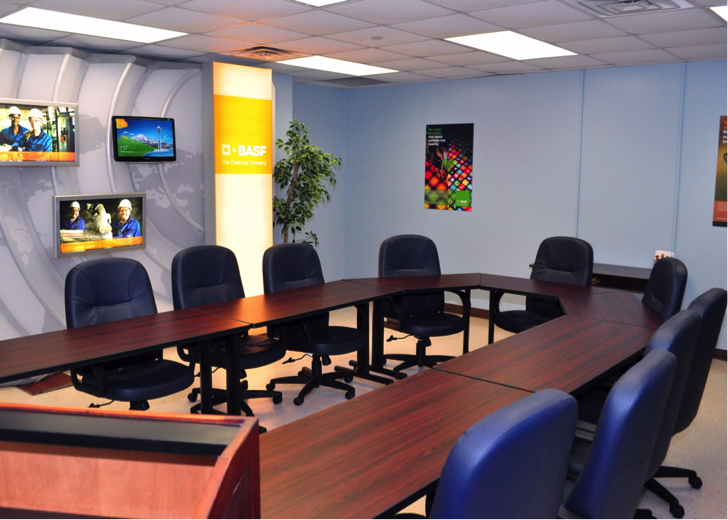 Baton Rouge, LA -- The BASF Corporation (BASF) donated $25,000 to Southern University's Career Services Center to sponsor a professional media center for students.
BASF's donation funded a multi-purpose technology computer-based resource center and virtual interviewing equipment for SU's engineering and business majors.
"The Multi-Purpose Technology Center supports and improves existing career development workshops, internship programs, leadership seminars, professional development courses, student employment sessions, networking events, mock interviews and group training sessions conducted by our business and industry partners," said Tamara Montgomery, Director of SU's Career Services Center.
Montgomery designed SU's media center's layout with BASF's slogan in mind, "We Create Chemistry." Her vision was to create an interactive learning environment where students can feel motivated and excited to prepare for success.
BASF and SU partnered to give students a chance to "engage with corporate entities" everywhere, Ray Belton, SU's President/Chancellor, said today at a ceremony opening the center.
The partnership is part of the continued effort to "improve the diversity and make up of the company," said Patricia Rossman, BASF's Chief Diversity Officer. She said BASF wants to "improve its professional development and career development" with SU.
With a surround sound system, wireless microphone, Blue-ray and video capabilities, students will also have the opportunity to practice their public speaking and presentation skills.
Along with funding the media center, BASF will provide additional resources and scholarships for engineering and business students.
"We are excited about the new media center which has the latest technology to prepare our students for the workforce," Montgomery said. "BASF is a wonderful partner and they are definitely making a difference in the lives of our students. BASF is not just another company. We consider them to be apart of the SU Family."
BASF will join SU's Career Services, September 19th, as they tailgate and cheer on SU's football team at Jackson State game at A.W. Mumford Stadium.
###