2015 Homecoming Ecumenical Service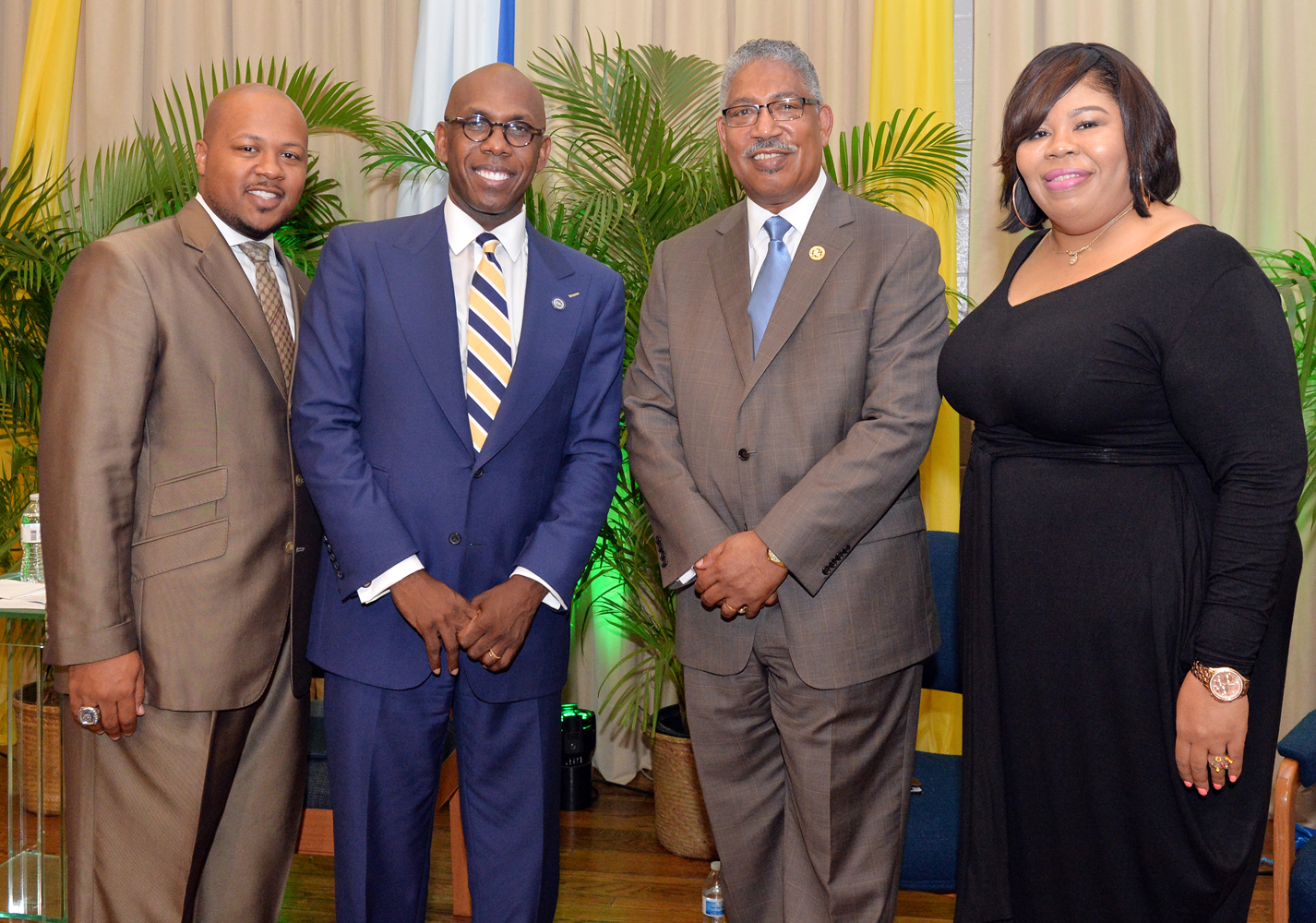 Southern University Baton Rouge (SUBR) campus united today, Oct. 13, in the Royal Cotillion Ballroom in Smith-Brown Memorial Union at 10 a.m. for SUBR's annual Homecoming Ecumenical Worship Service.
With over 300 people in attendance, the SU Gospel Choir and Conductor, Ernest Bowman, Jr. began the service with a motivating rhythmic song. Following praise and worship was Reverend Eric A. Williams, Senior Pastor of Beacon Light Baptist Church, who gave the invocation.
SU's 85th Miss Southern University, JaMya Magee, graced the audience with her presence with warm greetings.
Next was SU's guest vocalist, Chrystal Rucker, Gospel Recording Artist, who had the audience on their feet and was moved by her powerful and profound voice.
Dr. Brandon K. Dumas, SU's Vice Chancellor for Student Affairs and Enrollment Management, followed Rucker by introducing SU's guest of honor, Bishop Joseph W. Walker, III, Pastor of Mount Zion Baptist Church in Nashville, TN, Presiding Bishop of Full Gospel Baptist Church and Fellowship International.
Bishop Walker, a former Southernite, blessed the audience with a word from God. Introducing the book of Deuteronomy 32:3, Bishop Walker discussed the importance of trusting God and not fighting your process. "Your process is critical for your development," said Walker.
The audience was encouraged to hold their heads high, trust God and soar like eagles.
In closing, Dr. Ray Belton, SU's President and Chancellor, thanked Bishop Walker for attending SU's worship service and expressed how honored he is to be apart of the Jaguar family.