Southern University to observe its annual Founders' Day, March 9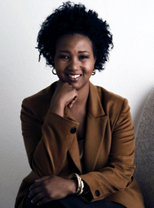 Former astronaut Dr. Mae Jemison will pay tribute to former SU students who helped integrate NASA
Southern University Baton Rouge (SUBR), March 9, 2016, will host its 136th Founders' Day with a series of activities commemorating its history and honoring former STEM trailblazers.
This year's observance of the annual recognition is themed, "Southern University: Continuing the Journey . . . Surpassing Boundaries . . ."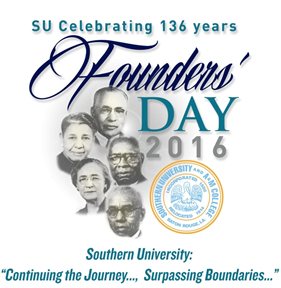 In keeping with its focus on honoring history, SUBR will pay tribute to former engineering student pioneers who were among the first African Americans to be recruited in the early 1960's through the National Aeronautics and Space Administration's (NASA) then newly created Cooperative Education Program - some of whom were featured in a March 2014 Smithsonian's Air & Space magazine article (http://www.airspacemag.com/history-of-flight/how-nasa-joined-civil-rights-revolution-180949497/), and who also were highlighted in writers Richard Paul and Steven Moss's book published in 2015, We Could Not Fail: The First African Americans in the Space Program, about the first African-Americans to work for NASA. A special book signing is scheduled with Paul and Moss during the March 9 festivities.
To highlight the special SUBR observance, Dr. Mae Jemison, a former NASA astronaut and physician will serve as the keynote speaker for a mid-morning combination Community Prayer Brunch and Founders' Day Convocation in the Felton G. Clark Activity Center.
Jemison is the first African-American female astronaut. In 1992, she flew into space aboard the Endeavour Space Shuttle, becoming the first African-American woman in space.
Also, through the cooperative efforts of NASA, John C. Stennis and Marshall Space Centers, a NASA Student Exposition will be held after the convocation for local high school and Southern University students to provide access to on-site NASA resource persons, displays, experiments, and demonstrations.
"Celebrating Founders' Day is a cherished tradition at Southern University where we pay homage to the people and vision that guide our mission today of providing educational opportunities for students from all walks of life. It is important to honor our legacy and to bring attention to our former students who so ably made history at NASA during a time when opportunities for African-American were limited," said Ray L. Belton, SU System president-chancellor.
The daylong public Founders' Day celebration on the Baton Rouge campus will begin with a SU Laboratory School Commemoration at 8 a.m. An Employee Service Awards Recognition Dinner, honoring some University faculty and staff, will close out the March 9 events.
SUBR events throughout the day include:
Southern University Laboratory School Pilgrimage
8 a.m. - 9 a.m.
Clark Gravesite, Mississippi Riverfront
Community Prayer Brunch / Founders' Day Convocation
9:30 a.m. - 11:30 a.m.
Dr. Mae Jemison, keynote speaker
F. G. Clark Activity Center
NASA Student Exposition and Book Signing
11:30 a.m. - 1 p.m.
Southern University students and East Baton Rouge Parish high school students invited
We Could Not Fail book signing with co-authors: Steven Moss and Richard Paul
F.G. Clark Activity Center
SU 136th Founders' Day Birthday Party
Noon - 1 p.m.
Smith-Brown Memorial Union (Jaguar Square)
Employee Service Awards Recognition Dinner (By Invitation)
7 p.m. - 9 p.m.
Honoring 20, 30, and 40 plus years
Royal Cotillion Ballroom
Smith-Brown Memorial Student Union
Other events that are part of the celebration include:
Panel Discussion: The History of the effort to access legal education statewide.1946 lawsuit, Charles J. Hatfield III v. Louisiana State Board of Education," A catalyst for the establishment of the SU School of Law"
Noon - 1 p.m.
129-130 A. A. Lenoir Hall (Networking reception to follow)
Southern University Law Center
Southern University Historical Display
March 1-31
8 a.m. - 5 p.m. daily
John B. Cade Library Lobby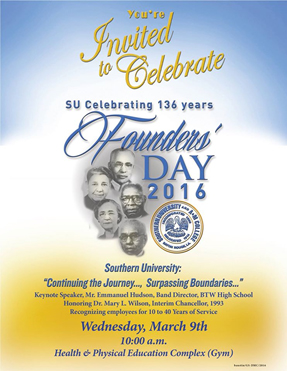 Southern University Shreveport (SUSLA) also will observe the 136th Founders' Day on March 9. SUSLA will hold a program at 10 a.m. in the Health and Physical Education Complex. Emmanuel Hudson, band director, Booker T. Washington High School will be the keynote speaker for the assembly honoring Mary L. Wilson, a former SUSLA interim chancellor, and recognizing employees for 10 to 40 years of service.
For SUSLA program information, contact Krystle Beauchamp Grindley, director of University Relations, (318) 670-9472.
For more information on the SUBR Founders' Day events, contact Patricia Flood, general chairperson and director of special events, (225) 252-8657.
About the SU System Commemorative History
Delegates P.B.S. Pinchback, T.T. Allain, T.B. Stamps, and Henry Demas sponsored the movement in Louisiana for an equal opportunity institution of higher learning in the 1879 Louisiana State Constitutional Convention. Their efforts resulted in the establishment of this institution for the education of persons of color in New Orleans. Southern University, chartered by Legislative Act 87 in April 1880, had a 12-member Board of Trustees. The act provided for the establishment of a faculty of "arts and letters' competent in "every branch of liberal education." The charter sought to open doors of state higher education to all "persons competent and deserving." Southern opened with 12 students and a $100,000 appropriation. With the passage of the 1890 Morril Act, the University was reorganized to receive land-grant funds.
In 1912, Legislative Act 118 authorizes the closing of Southern University in New Orleans, the sale of its property, and the reestablishment of the University on a new site. In 1914, the "new" Southern University opened in Scotlandville, Louisiana, receiving a portion of a $50,000 national land-grant appropriation Southern University in New Orleans and Southern University Shreveport were authorized by Legislative Acts 28 and 42 in 1956 and 1964 respectively. The Southern University Board of Supervisors, a management board authorized by the Louisiana Constitution of 1974, was created to govern the Baton Rouge, New Orleans, and Shreveport campuses. In 1985, the A.A. Lenoir Law School was designated the Southern University Law School.  Dedicated in January 2002, the new Ashford O. Williams Hall is home to the fifth SU System campus, the Agricultural Research and Extension Center, which also is located in Baton Rouge.  
#     #     #
MEDIA CONTACT:
Henry Tillman
Southern University
Office of Communications
(225) 771-5497