SUBR students, faculty to present at national political scientists conference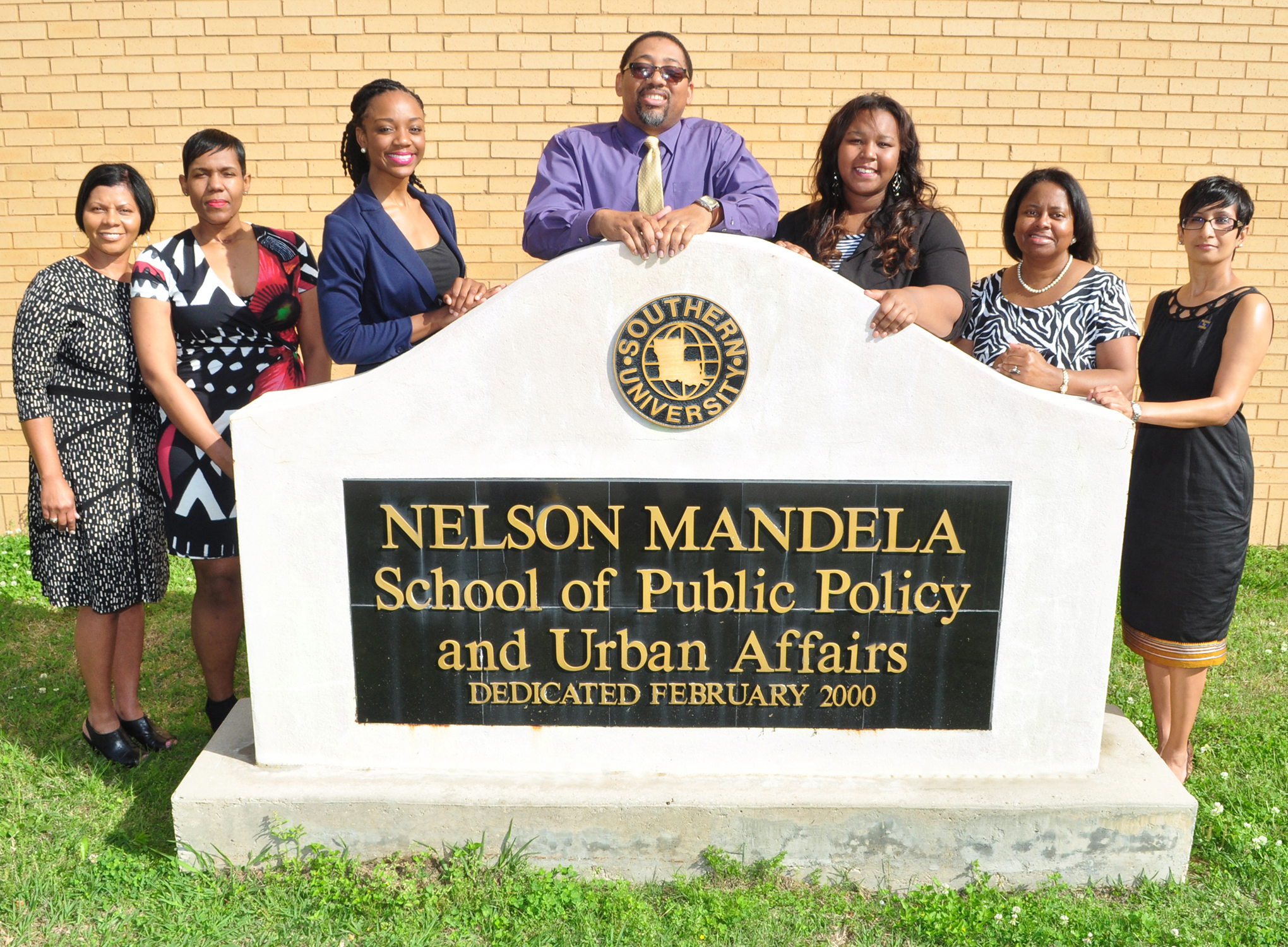 Two undergraduate students and five faculty members from the Southern University Baton Rouge Department of Political Science will attend the National Conference of Black Political Scientists (NCOBPS) in Jackson, Mississippi, March 16 -20, 2016.
The students and professors will present at the 47th national conference themed, "Black Power, Black Lives: The State of Black Politics 50 Years after the March against Fear."
The faculty and students' research and presentations at the conference represent some trending research topics in the discipline of political science. The students will be showcasing their research in a student-dedicated poster session. Arnedia Wallace's research is entitled, "An Issue in Race Relations Today: An Examination of the Disparity in Mass Incarceration and Policy Solutions," and Sicqora Williams' research is entitled, "Success of Phase Two and Phase Three Black Politicians in State and Nationwide Campaigns: Examining the Campaigns of Senators Carol Moseley Braun, Cory Booker, and President Barack Obama."
"We are very proud of the wealth of research that emanates from these scholars. We are especially excited to see our two stellar students undertake this opportunity to discuss their research and findings in a national conference setting," said Revathi I. Hines, Alphonse Jackson Professor of Political Science, SUBR, who serves as the students' faculty mentor.
SU professors from the Nelson Mandela School of Public Policy and Urban Affairs presenting papers at NCOBPS include Hines (political science), Melanie Johnson-Cunningham (political science), Leslie Taylor-Grover, (political science), Eric Horent (public administration), and Albert Samuels, interim dean, College of Social and Behavioral Sciences. Blanche Smith, interim chair of the Department of Political Science and Geography, will also accompany SUBR delegation to NCOBPS.
Enthused by the participation of the faculty and students at the national conference, Samuels stated, "We are excited to represent Southern University at this year's NCOBPS. Southern University has had a long history of being involved with this venerable organization. We want that relationship to continue."
The National Conference of Black Political Scientists (NCOBPS) is organized to study, enhance, and promote the political aspirations of people of African descent in the United States and throughout the world. It aims to contribute to the resolution of the many challenges that black people confront. The organization promotes research in and critical analysis of topics usually overlooked and/or marginalized in political science scholarship. The first meeting of NCOBPS was held in April, 1969 at Southern University under the leadership of the late Jewel Limar Prestage, who was chair of the Department of Political Science at that time. Since its inception, NCOBPS has developed into a powerful vehicle for elevating the study of African Americans and the African Diaspora within the discipline of political science. Additionally, it has also played a significant role in encouraging more African Americans to pursue graduate study in the field and has created important networking opportunities for black political scientists.
# # #
MEDIA CONTACT:
Henry Tillman
Southern University
Office of Communications
(225) 771-5497