Two SUBR Honors College scholars present at regional Honors Council conference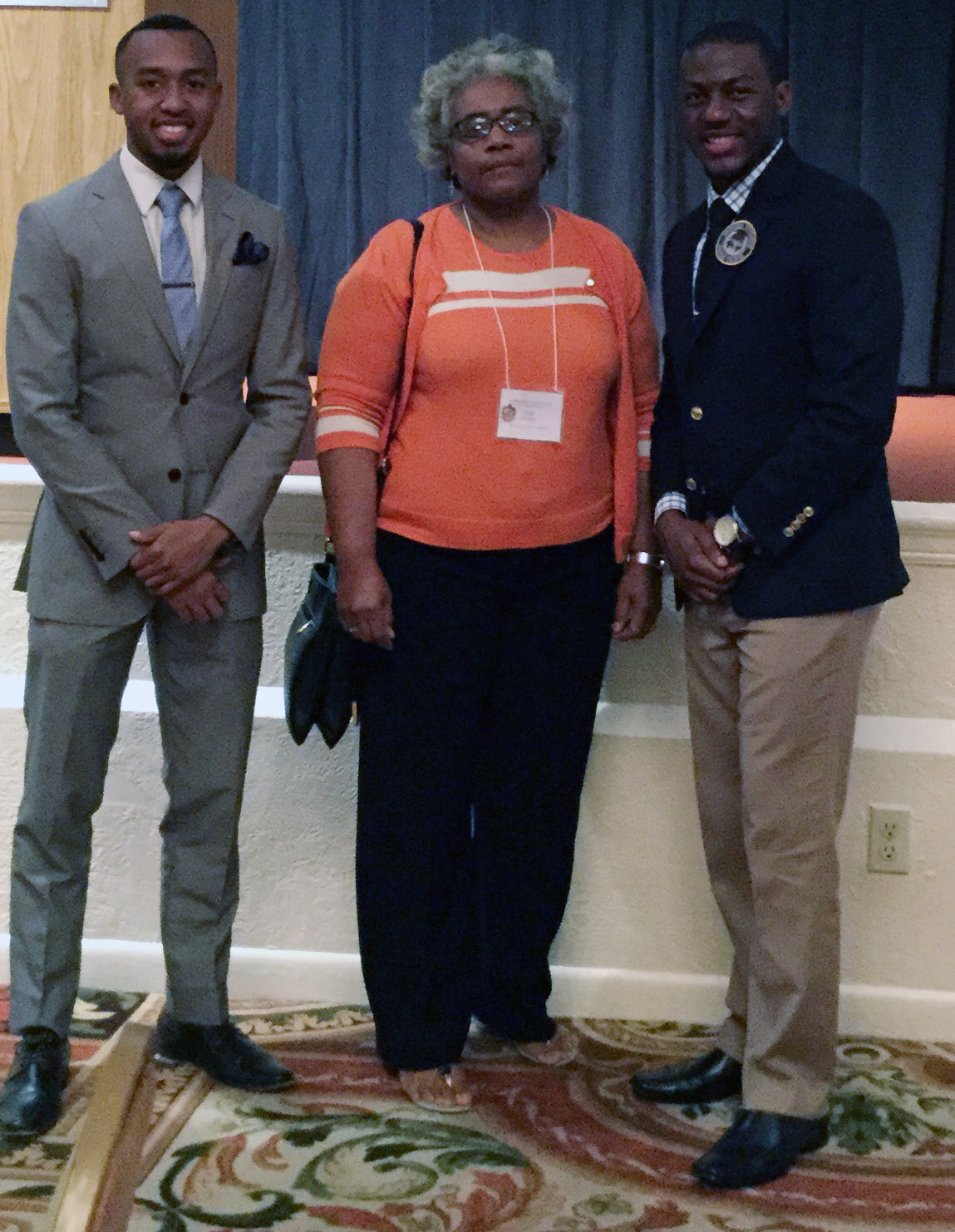 Southern University and A&M College student scholars Kristofer McKinney and Michael Agbor made presentations at the Southern Regional Honors Council (SRHC) conference in Orlando, Florida, March 31 through April 2, 2016. The theme for the conference was "The Magic of Honors."
McKinney's presentation was entitled "Race-Gender Specific Associations between Sleep Characteristics, Allostatic Load and Stroke in the REGARDS Study." Agbor's presentation was "Genetically Modified Organisms and Human Health: A Literature Review of Potential Antibiotic Resistance and Allergenicity."
Della Perkins, a counselor in the Dolores Margaret Richard Spikes (D.M.R.S.) Honors College, accompanied the Honors College scholars.
Perkins noted how pleased and proud she was to showcase the two students and stated that the students represented the D.M.R.S. Honors College and Southern University Baton Rouge very well. She also noted that the state of Louisiana has four institutions affiliated with SRHC; however, SUBR was the only Louisiana school in attendance.
The mission of the SRHC is to promote and advance the honors programs and honors colleges in the South. The council currently comprises 105 member institutions from 11 states including Alabama, Arkansas, Florida, Georgia, Kentucky, Louisiana, Mississippi, North Carolina, South Carolina, Tennessee, and Virginia.
A major activity of SRHC is the organization of its annual conference. The annual conference permits the dissemination of honors students' research and creative work and the sharing of administrative and faculty best practices. The conference also offers a number of SRHC grants, which provide monetary support for scholarship and leadership to individual and institutional members.
# # #
DOLORES MARGARET RICHARD SPIKES HONORS COLLEGE CONTACT:
Diola Bagayoko, Ph.D.
Dean, Dolores Margaret Richard Spikes Honors College
Director, the Timbuktu Academy and LS-LAMP
Southern University System Distinguished Professor of Physics
P.O. Box 11776
Baton Rouge, LA 70813
(225) 771-4845 (office)
(225-771-2730 (office)
Email: bagayoko@aol.com
MEDIA CONTACT:
Henry Tillman
Southern University
Office of Communications
(225) 771-5497
henry_tillman@sus.edu