Eleven SU Urban Forestry students receive NSF Global Scholar Award for summer study in China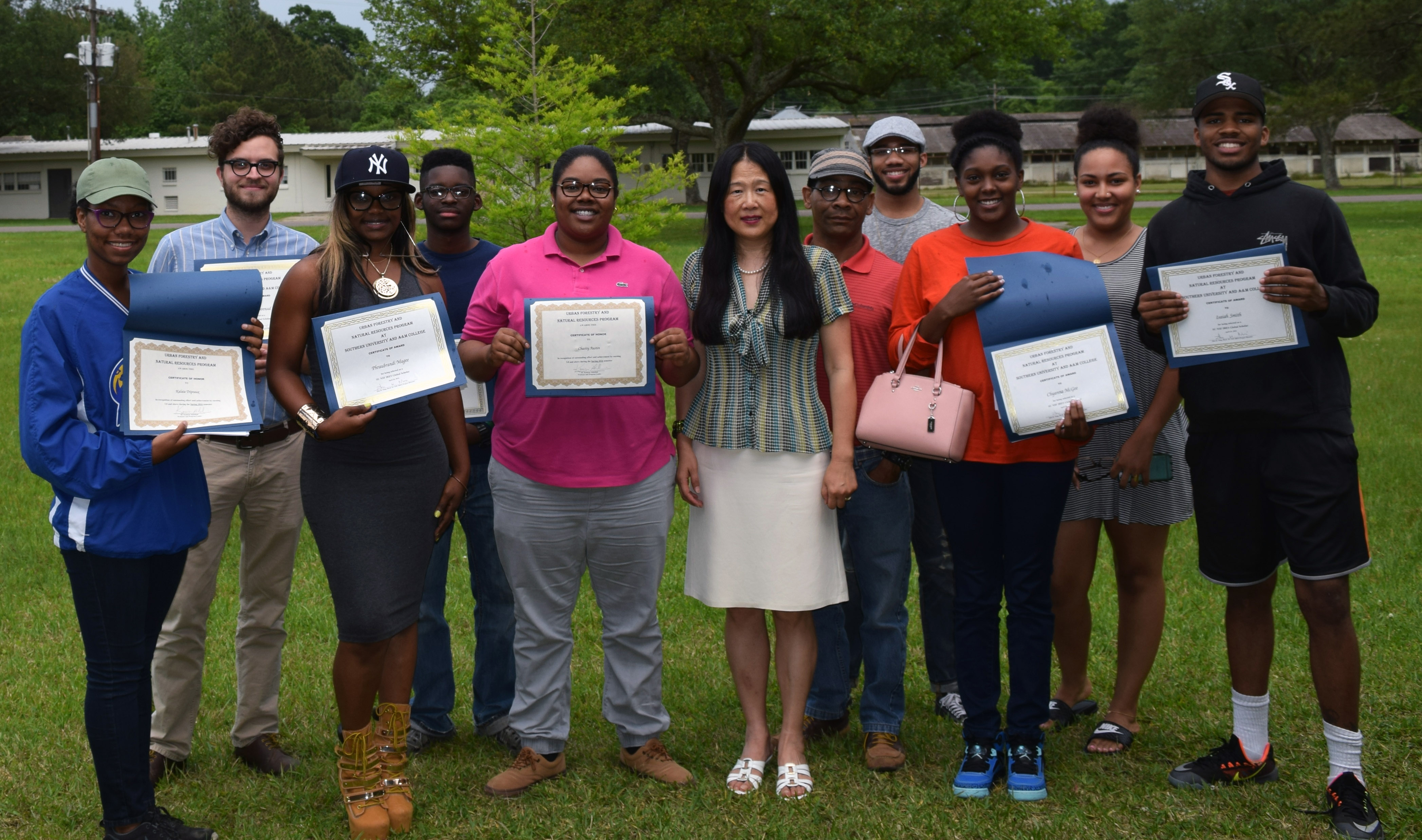 Eleven SU Baton Rouge (SUBR) urban forestry students have been selected to receive a Global Scholar Award through the Global Research Experience for Students Program launched by the Urban Forestry and Natural Resources Program at SUBR.
The Global Research Experience for Students Program was created in response to President Obama's 100,000 Strong Educational Exchange Initiative. Each year, the program awards selected students with the Global Scholar honor made possible by a project funded by the National Science Foundation (NSF).
Since 2011, the project and program has been awarding students with fully paid travel expense for experiential learning in China, and stipends to support their research engagement. Through the competitive selection process this year, students are sharing a total of $45,223 and will study in China in May.
Among the recipients are Brandy Magee and Darrell Street, Ph.D. degree students; Brittany Benjamin, Chris Smith, and Mitchell Provensal are master degree students; Kalaia Tripeaux, Chasity Austin, Joshua Simon, Chyanna McGee, Isaiah Smith, and Brianna Peralta are undergraduate students.
Magee, Smith, and Tripeaux will present research papers at the Urban Forest Sustainability International Symposium in Shenyang, China. The symposium is jointly hosted by Southern University Urban Forestry Program, International Society of Arboriculture, Chinese Academy of Sciences, and Chinese Academy of Forestry. Zhu Ning, SUBR Urban Forestry Program professor and director of the Global Research Experience for Students Program, is the symposium chair and lead organizer. Kamran Abdollahi, SUBR Urban Forestry program deader and graduate director, will be one of the key speakers.
# # #