Southern University delegation study and serve in Belize, Central America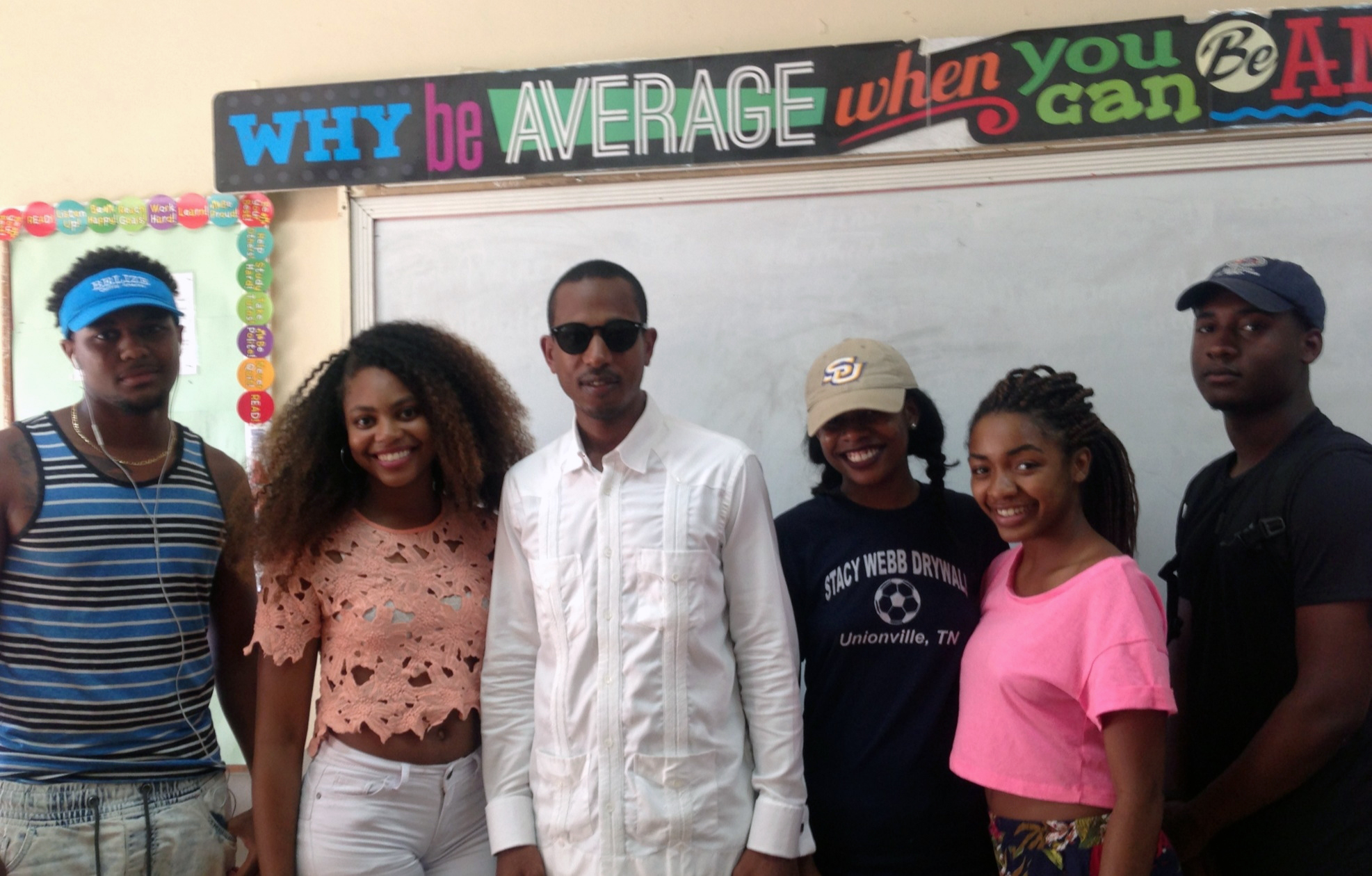 Southern University participated in the 2016 Belize Study Abroad program with Wesley Junior College in Belize, Central America, May 15-June 5. The three-week program was coordinated through the SU Center for International Affairs and University Outreach, directed by dean and state representative Barbara Carpenter, with assistant to the dean, Kristan Gordon.
The Southern University delegation included Alana Stevenson, sophomore, nursing, Monroe; Raven Buntyn, sophomore, chemistry, Jackson, Tennessee; Jeremiah West, freshman, mechanical engineering, Lake Charles; Ja'Nae McGee, sophomore, mechanical engineering, Missouri City, Texas; and Zachary Williams, sophomore, mass communications, Plantation, Florida. These students are members of the Dolores Margaret Richard Spikes (D.M.R.S.) Honors College, headed by Diola Bagayoko, dean and Southern University Distinguished Professor of Physics. Eric Pugh, Honors College program associate, accompanied them.
While in Belize, students took a Spanish class at Wesley Junior College and did community service at a YWCA and at Stella Maris School Belize Academy for the Deaf.
"The students did exceptionally well in their Spanish class and in community service, at their service learning sites. Wesley Junior College administration, along with the service learning site's administration, spoke very highly of our students. In the future, they are asking that we bring more high quality, competitive students like this year's participants," said Pugh.
"We would like to encourage more students on campus to participate in studying abroad. This opportunity allows students to see the world, to sharpen their language skills, to know their own culture through a comparison with a different one, to make lifelong friends in other countries, and to grow personally and professionally," said West.
In addition, study-abroad students can earn three credit hours of foreign language and three credit hours of service learning. As always, this program was successful and rewarding for the participant students.
The Southern University delegation would like to thank all sponsors that made their abroad dreams come true. Sponsors included the Center for International Affairs and University Outreach, the Louis Stokes Louisiana Alliance for Minority Participation (LS-LAMP), the Office of Student Organizations and Campus Involvement, the Office of Career Services, and the D.M.R.S. Honors College.
# # #