Newsroom
Academics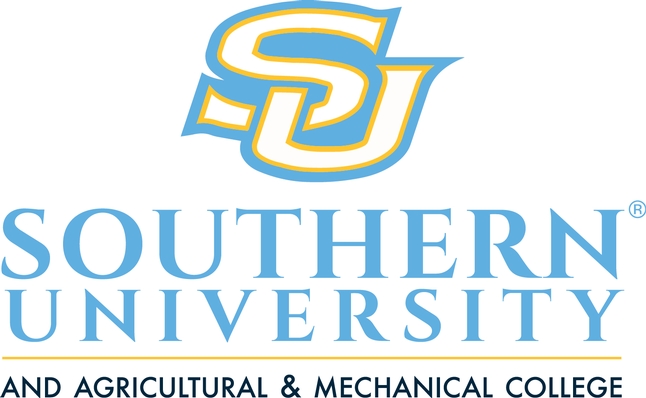 SU students win big at national academic conference
April 08, 2019
Southern University students recently participated in the 76th Joint Annual Meeting of Beta Kappa Chi Scientific Honor Society and the National Institute of Science held in Atlanta, Georgia.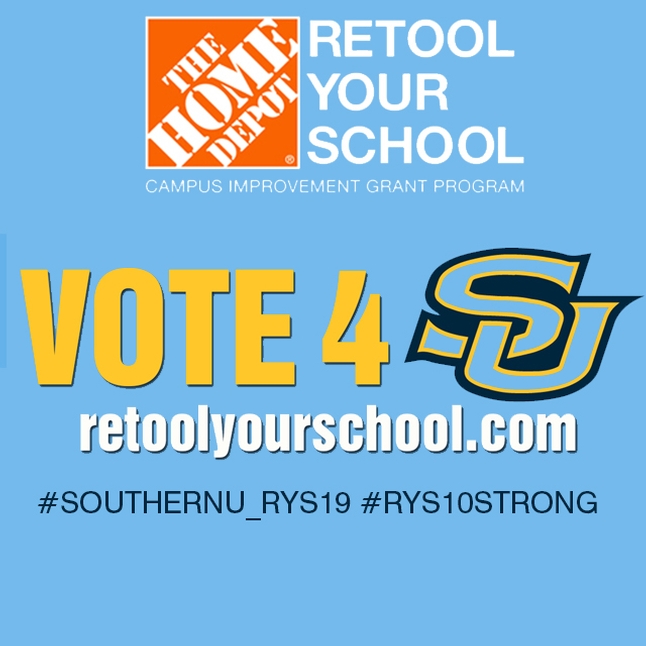 Vote for SU to win Retool You School campus improvement grant
March 12, 2019
Southern University is in the running to win a Home Depot: Retool Your School campus improvement grant. Vote everyday until April 14. Also, use the hashtags #SouthernU_RYS19 and #SUS_RYS19 in your social media posts.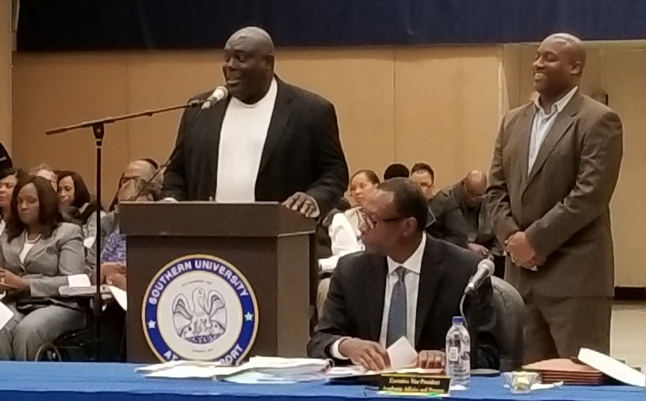 Board of Supervisors approves key personnel decisions; new online academic programs announced
March 01, 2019
The Southern University System Board of Supervisors today held committee meetings and full board meeting on Feb. 21-22 at Southern University Shreveport. In one of its first actions, the Board approved the extension of the contract of Dawson Odums, head football coach at Southern University Baton Rouge.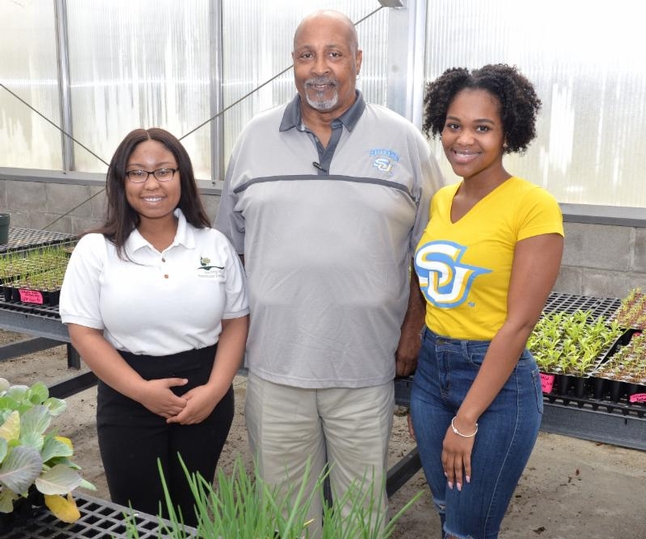 Southern University students awarded scholarship to pursue eco-friendly studies
January 23, 2019
Three students at Southern University Baton Rouge have been awarded the Rockefeller State Wildlife Scholarship. The scholarship is for students pursuing a degree in forestry, wildlife or marine science at a Louisiana public college or university.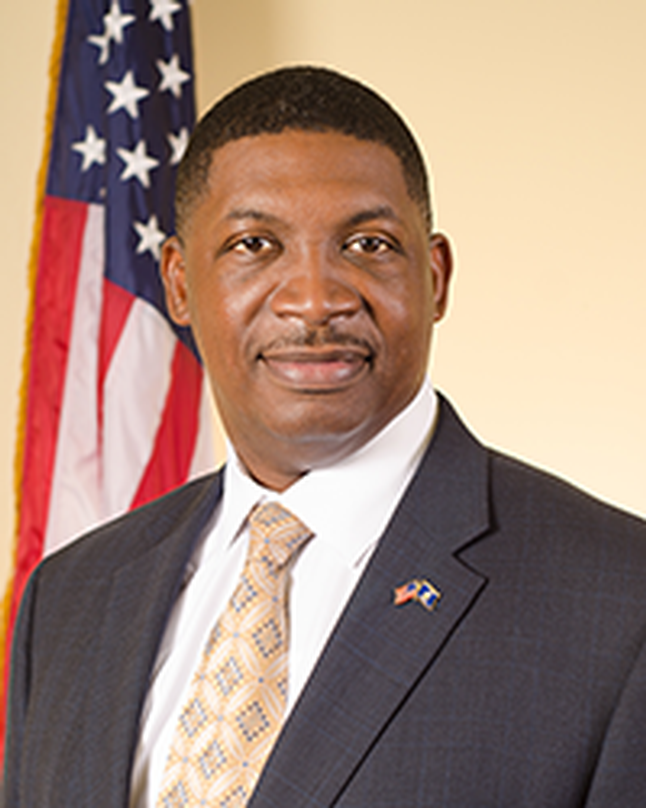 DOTD secretary, alum to speak at annual MLK Unity event
January 17, 2019
Southern University, in partnership with Louisiana State University and Baton Rouge Community College, will host the annual Dr. Martin Luther King Jr. Unity commemoration Thursday, Jan. 24 from 5 -7 p.m. at the Smith–Brown Union Cotillion Ballroom on the campus of Southern University. Shawn Wilson, Louisiana Department of Transportation and Development secretary, will serve as the keynote speaker.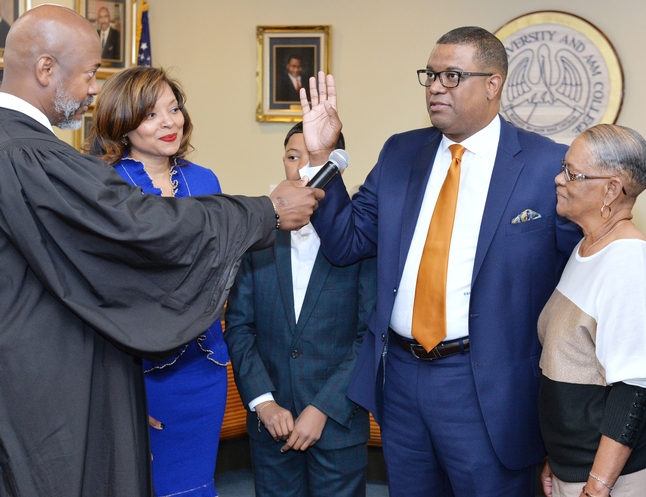 Southern University System Board Installs New Chair, Members
January 11, 2019
The Southern University System Board of Supervisors today convened for its first meeting of the new year at Southern University Baton Rouge. Atty. Domoine D. Rutledge and the Rev. Samuel C. Tolbert Jr. were installed as the new chair and vice chair, respectively.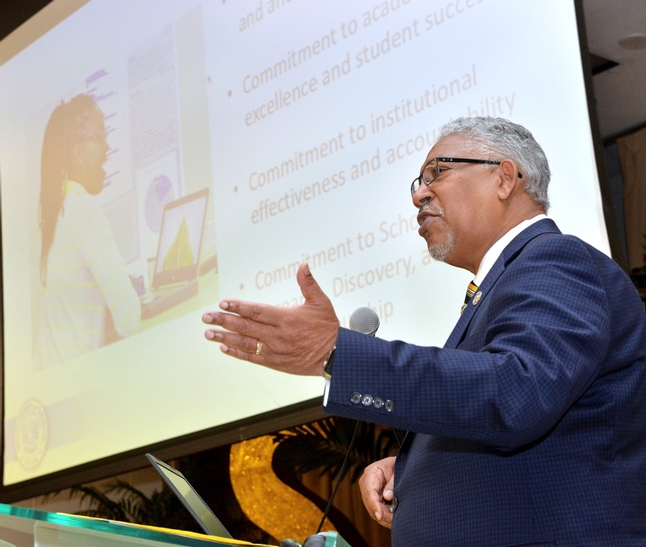 Faculty prepare for spring semester with new goals, enthusiasm for student success
January 10, 2019
The Southern University academic community on Wednesday kicked off a new semester with the Spring 2019 Faculty Convocation. The two-day meeting is geared towards rolling out new initiatives and innovative technology.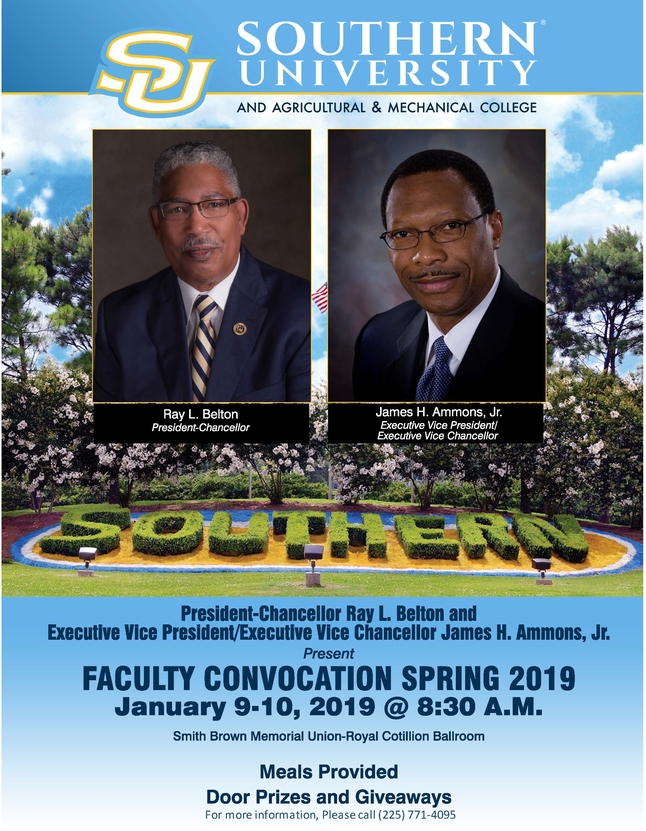 Faculty start the new year with convocation to address new strategic initiatives
January 07, 2019
This week, faculty return to start a new academic year. Dr. Ray L. Belton and Dr. James Ammons will be presenting a new strategic plan and other initiatives.