California native to reign over SU Homecoming 2016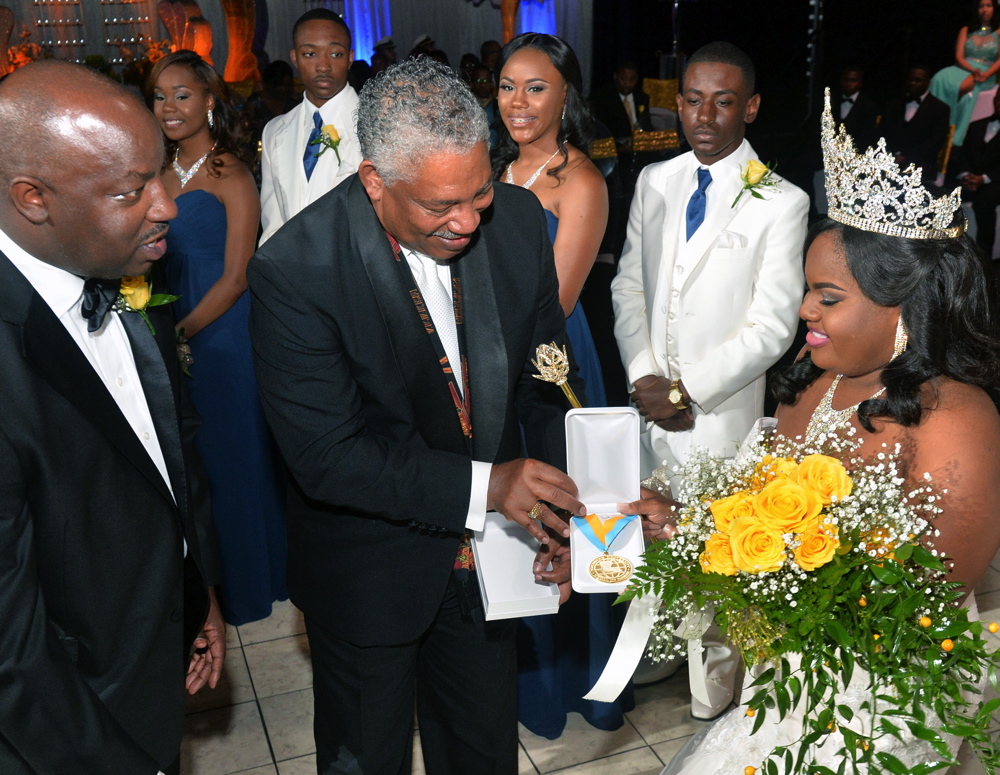 Corinne Vaughn, a senior majoring in political science from Stockton, California was officially crowned Miss Southern University and A&M College during coronation, Wednesday, October 19, 2016, in the F.G. Clark Activity Center.
Vaughn, who was elected SU campus queen during student elections in the spring, will reign over the 2016 Homecoming activities on the Baton Rouge campus.
Serving with the 86th Miss SU will be members of her Royal Court, also picked by the student body, including Stephanie Hypolite, Miss Senior; Felise Thompson-Doyle, Miss Junior; Alexus Jordan, Miss Sophomore; and Niya Roberson, Miss Freshman. The formal coronation, "The Enchanted Reign of the Jaguar," is open to the public.
The 2016 Southern University Homecoming Week events, under the theme "SU: Back to the Future," kicked off Sunday, October 16 with a Jaguar Pandemonium Basketball Kick Off and Fashion Show Extravaganza, and will continue through the weekend after the SU Jaguars play the University of Arkansas-Pine Bluff Golden Lions in Mumford Stadium Saturday, October 22, at 4 p.m.
Click here for a full list of 2016 SU: Back to the Future Homecoming events:
http://sujaguars.wixsite.com/suhc/suhcweek-1
Southern University Police are urging fans to arrive early before kick-off for Saturday's homecoming football game to help ease traffic flow. Find more information here: http://www.subr.edu/index.cfm/newsroom/detail/959.