SU Educational Leadership & Policy Studies meet with supervisors for internship opportunities for students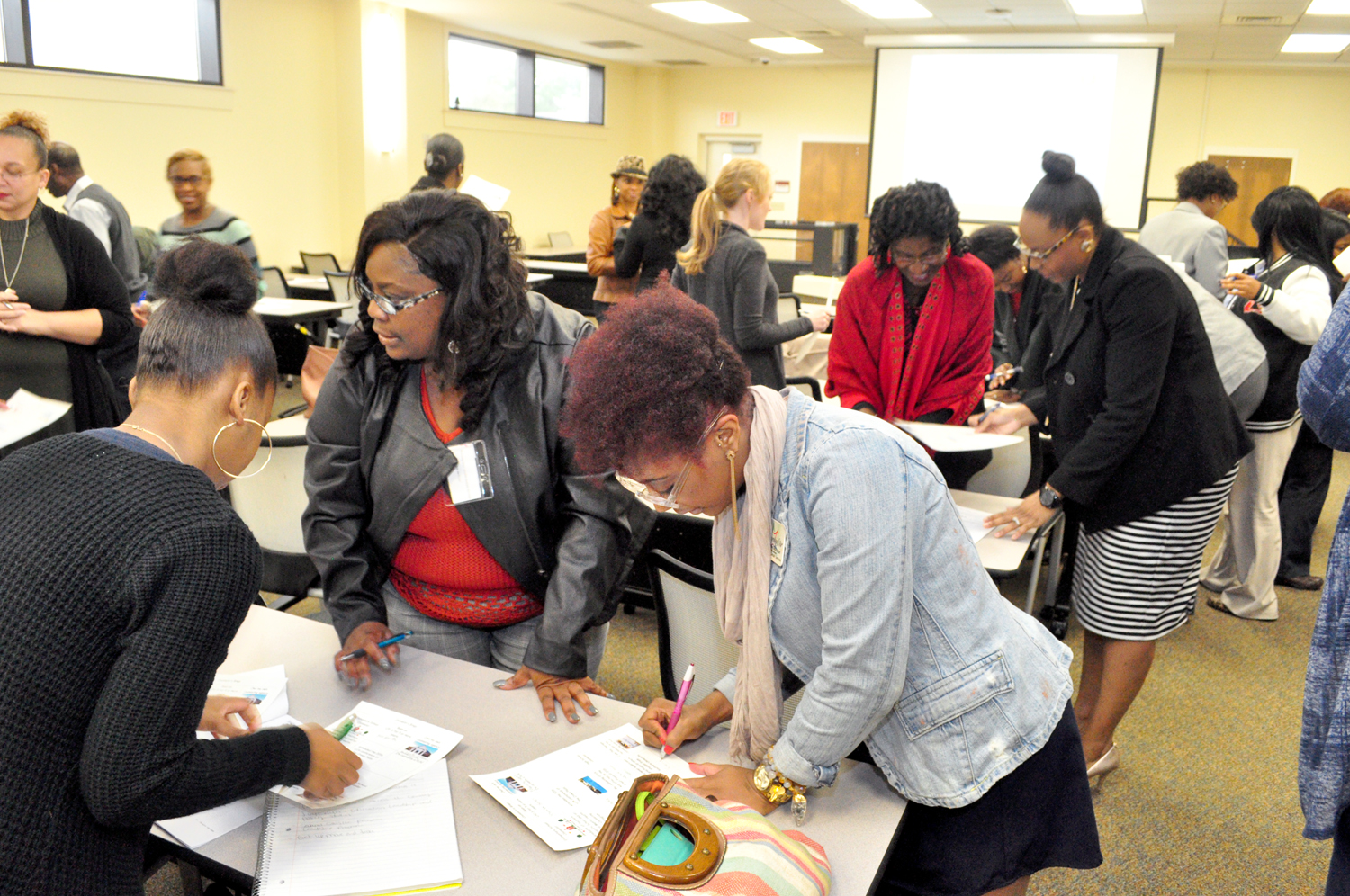 The Educational Leadership and Policy Studies in the SU School of Education held its Practicum and Intern Site Supervisor Orientation and Training Meeting, Thursday, Dec. 8, 2016, on the Baton Rouge campus.
The meeting is an opportunity for the department to speak with various prospective site supervisors and veteran supervisors from Baton Rouge elementary, middle, and high schools as well as clinical mental health agencies. SU students who are pursuing careers in school counseling or counselors in clinical mental health are placed with many of these agencies and schools for their mandatory practicum hours (onsite training) or internships that are needed in order to get licensed.
"It is very useful (having the training) because we get feedback from them (site supervisors), so we can tweak things that they share with us. This gives us a great opportunity for feedback," said Joycelyn Harrison, departmental chairperson and associate professor. In turn it ensures the students are getting the best opportunity in their field she said.
During the meeting, the department shared information from the student and program handbook as it relates to their responsibility and provides contracts. Harrison says the program hopes to get standing contracts with some of the agencies and school, because it is "very competitive in placing students in the field."
Each semester there are roughly about 16 students placed for practicum and 12 students placed in internships from the SU program according to Harrison.
To learn more about the Educational Leadership and Policy Studies and the School of Education visit www.subr.edu.
To see more photos visit SUBR Facebook page.