School of Nursing professor receives Links, ULL alumni award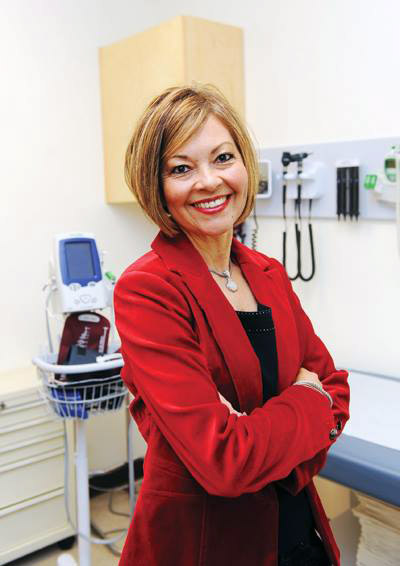 Southern University Baton Rouge School of Nursing professor Sandra Brown was recently recognized as one of the 2016 Louisiana Role Models presented by the Baton Rouge Chapter of The Links, Incorporated at its 11th Annual Jazz Brunch held at the Renaissance Baton Rouge Hotel, December 10, 2016.
Each year, the Baton Rouge Chapter of The Links, Incorporated selects and awards Louisiana natives in recognition of their outstanding professional and volunteer service. The individuals selected have excelled in their respective fields, given of themselves unselfishly, and have made enormous impact upon the community and society as a whole.
"To be recognized for the work that one does is truly humbling, especially when that recognition comes from distinguished women of color who are making a difference in the African-American community" says Brown.
Brown also received the "Outstanding Graduate Award" presented by the Christiana Smith African-American Alumni Chapter of UL Lafayette. The ceremony was held at the UL Alumni Center in Lafayette, November 5, 2016. The award named after Christiana Smith who was the first African American to graduate in 1956 from UL (then Southwestern Louisiana Institute), recognizes outstanding African-American alumni of UL who have made extraordinary contributions to society.
"Christiana Smith blazed the trail for African Americans to enter the doors of UL over 60 years ago. Her legacy lives within every African American who has graduated from UL. My opportunity to receive a college education was made possible through Christiana Smith's sacrifice," says Brown.
Brown has received numerous awards and honors. In 2016 she was inducted into the Louisiana State Nurses Association (LSNA) Hall of Fame. As a result of her contributions to clinical practice, research, education, and policy, Louisiana Life Magazine selected Brown as one of eight Great Louisianians of the Year in 2014. She was bestowed Fellow status in the Academy of Nursing Education in 2012. Other awards include 2013 Nursing Educator of the Year for the State of Louisiana by LSNA, 2012 Helen Cremeens Excellence in Teaching Award by the Baton Rouge District Nurses Association, and 2008 Nightingale Award for Advanced Practice Nursing by the Louisiana State Nurses Association.