SU computer science professor receives $100,000 Apple grant for robotics camp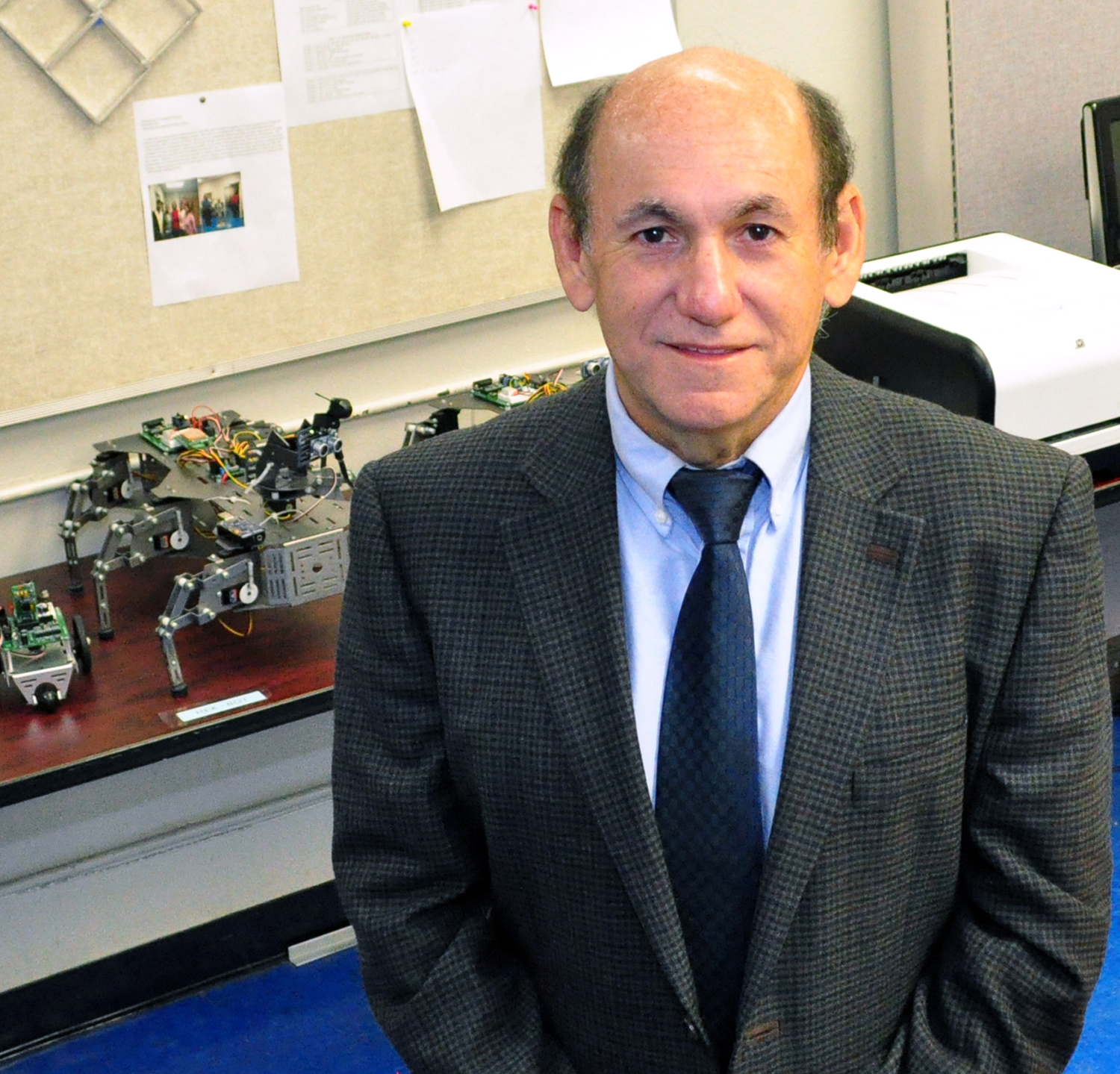 Ebrahim Khosravi, chairman and professor in the SU Baton Rouge (SUBR) Department of Computer science recently received a $100,000 Apple HBCU Faculty Grant for his proposal on Robotics and Sensors Summer Camp.
Khosravi is among the first recipients of this award as part of Apple's initiative with the Thurgood Marshall College Fund (TMCF).
"Our distinguished Review Board comprised of corporate and academic partners, received and conducted a blind evaluation of over 125 Grant Proposals from 35 HBCUs. They had an arduous task ahead of them, as all of the proposals presented unique and creative solutions to addressing the migration of talent on our HBCU campuses from STEM related disciplines to Non-STEM majors," said Denise Young Smith, vice president worldwide talent, in the grant award notification letter also signed by TMCF president and CEO Johnny C. Taylor Jr.
The SUBR Computer Science Department will select students from middle and high schools to participate in a five-week robotics and sensors summer camp program. During this time, students will work on real world robotics and sensor technology projects that will enable them to succeed in college studies and in their future careers.
"The funding provided through this grant (Thurgood Marshall College Fund, TMCF- Apple) will enable the Department of Computer Science to attract under-represented middle and high school students to science, technology and engineering (STEM)," said Khosravi.
The robotics and sensors summer camp program at SU will employ specific innovative features aimed at providing access to advanced robotics and sensor technology, as well as cutting-edge equipment such as 3D/G code, autonomous and semi-autonomous robotic technology, and distributed sensor networks using elliptic curve cryptography.
The partnership between Apple and the Thurgood Marshall College Fund (TMCF) seeks to fund innovative approaches to attract, retain and graduate students in STEM disciplines within the Black Colleges community. The Apple TMCF Competitive Faculty Grants Program has as its primary goal to support inventive approaches created to improve the participation, persistence, and graduation rates of African-American students in STEM-related disciplines.
"We all recognize the incredible demands we will be facing in the Technology industry. Providing a path for our students to flourish is critical today, and will be even more so in our very near future. Therefore, we are grateful that each of you took the time to apply for the Apple HBCU Faculty Grant as a way of way of supporting the incredible work that is happening on your campuses today to prepare students to achieve immeasurable success for tomorrow," added Smith and Taylor.