Newsroom
Alumni & Friends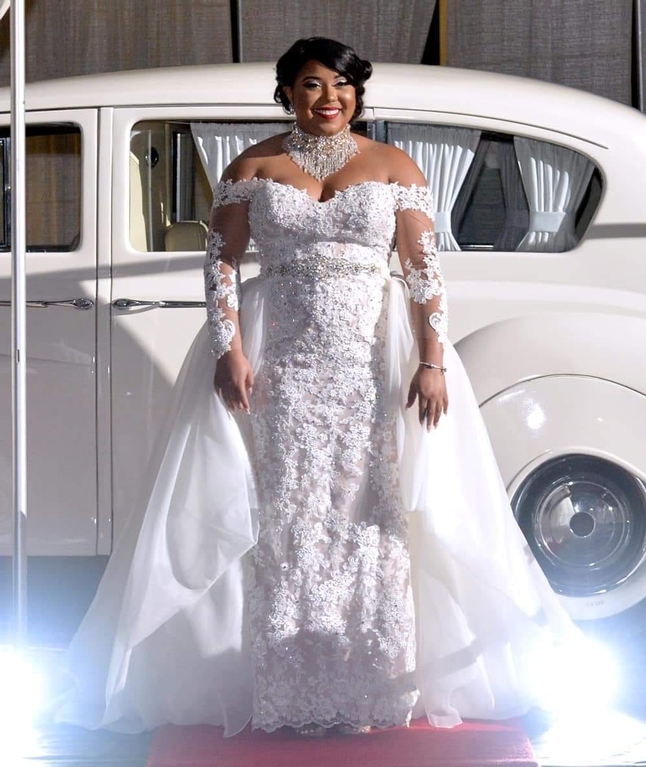 Vote for Miss Southern as Ebony HBCU Campus Queen
December 10, 2019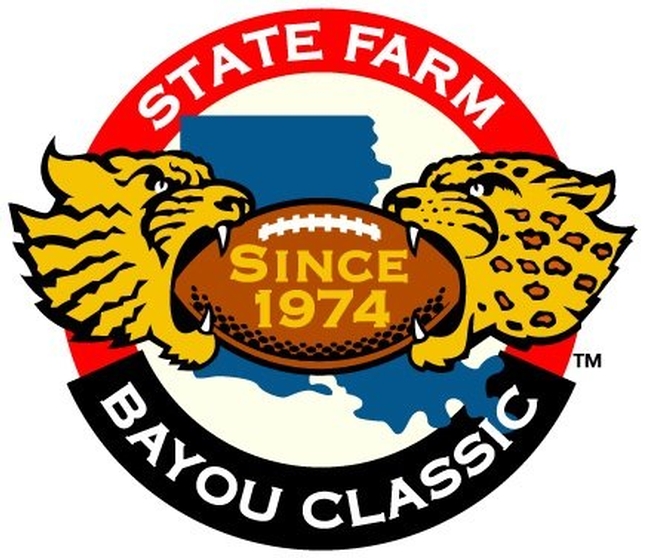 Southern, Grambling fans in for another exciting Bayou Classic weekend
November 26, 2019
Weekend kicks off Friday with ROTC ball run, Battle of the Bands and more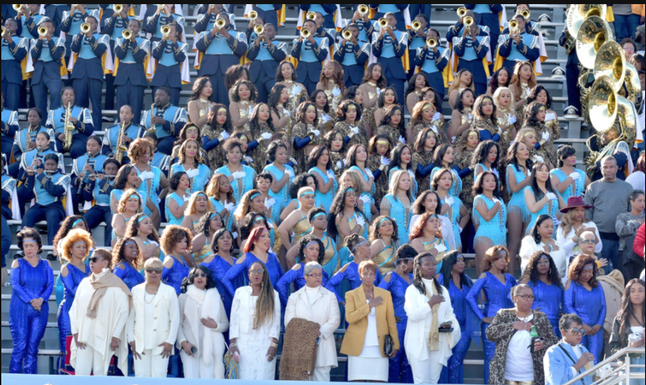 Homecoming 2019 'Roadtrip' in photos
November 05, 2019
Homecoming was full of epic events, including the 50th Anniversary of the Dancing Dolls, alumni activities, and of course, the football game victory.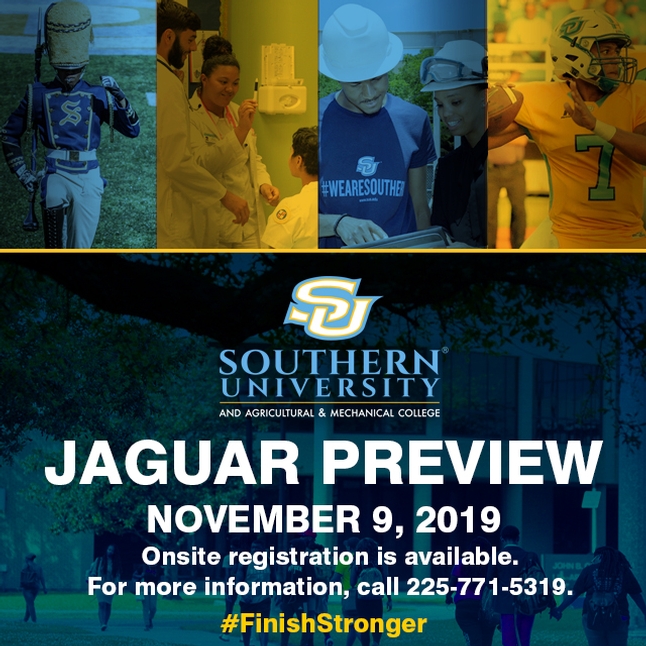 Jaguar Preview 'High School Day' accepting onsite registration on Saturday
November 03, 2019
The much-anticipated event includes campus tours, performances by the Southern University "Human Jukebox" Marching Band and Southern University Cheerleaders. Onsite registration is $35.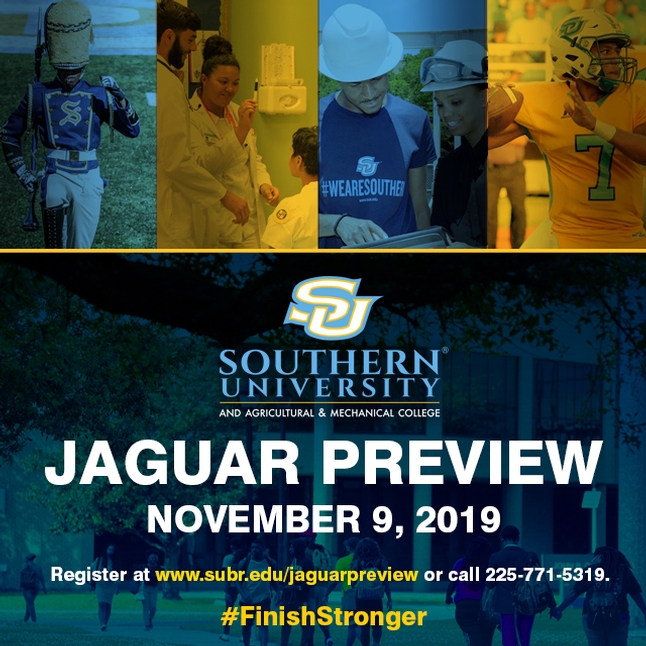 Registration open for fall Jaguar Preview
October 14, 2019
The full day of activities include campus tours, performances by the Human Jukebox and cheerleaders, music auditions and more.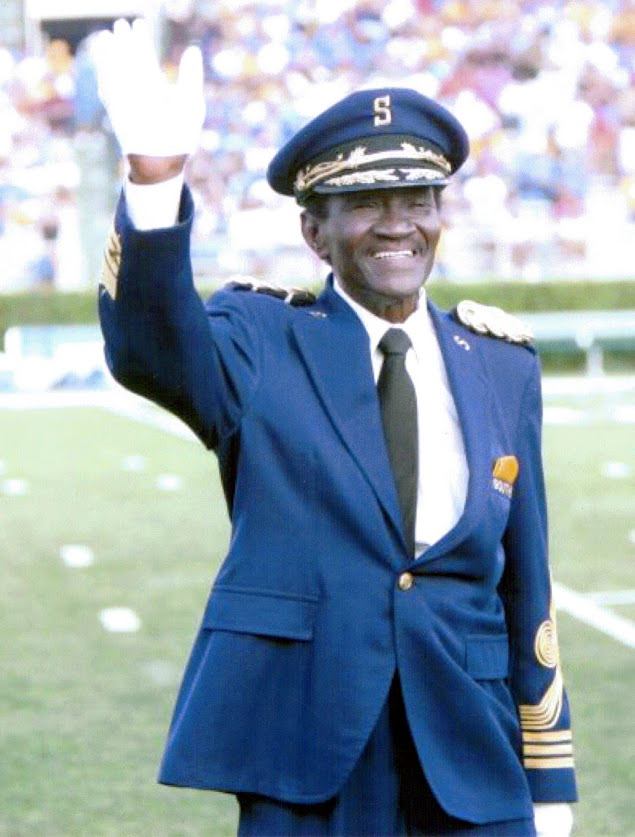 Second home football game to honor 'Doc' Greggs
October 10, 2019
The second home game for the Southern Jaguars will honor legendary Human Jukebox director Issac Greggs.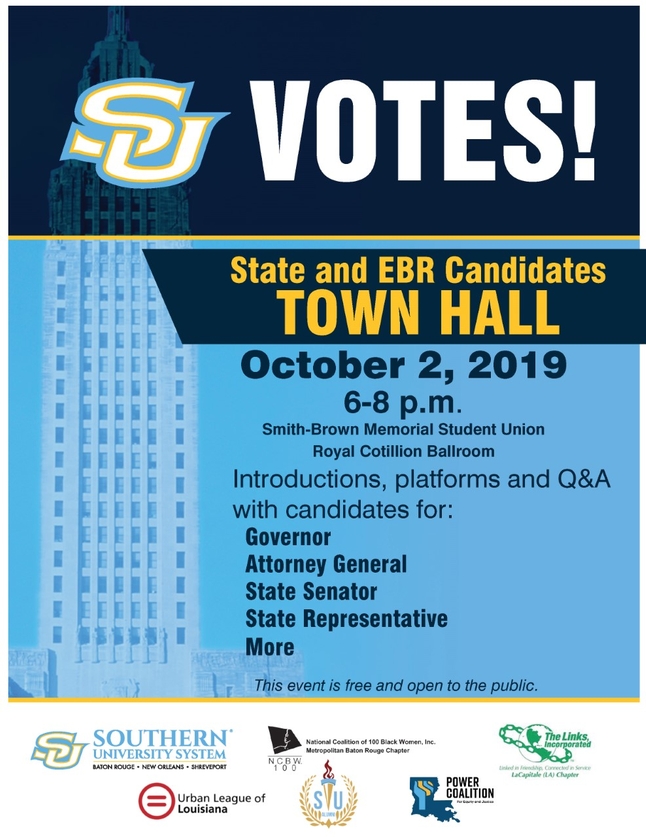 Southern University to host state, parish candidates town hall
September 26, 2019
The Southern University System, along with community partners, will host a Town Hall on Wednesday, Oct. 2 from 6 to 8 p.m. in the Royal Cotillion Ballroom of the Smith-Brown Memorial Student Union on campus.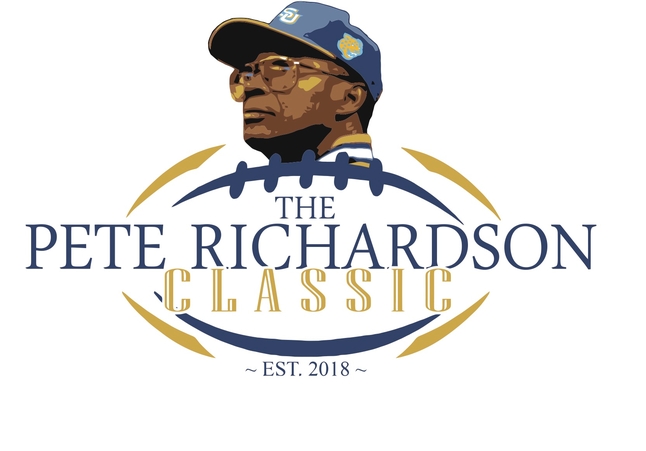 Second Annual Pete Richardson Classic kicks off Friday
September 10, 2019
Southern University will kick off the first home football game of the season with the second annual Pete Richardson Classic this weekend. Festivities include a concert, block party and of course, the much-anticipated game in A.W. Mumford Stadium.