Southern University Human Jukebox and Dancing Dolls to perform during Saints vs. Falcons game on Thanksgiving Day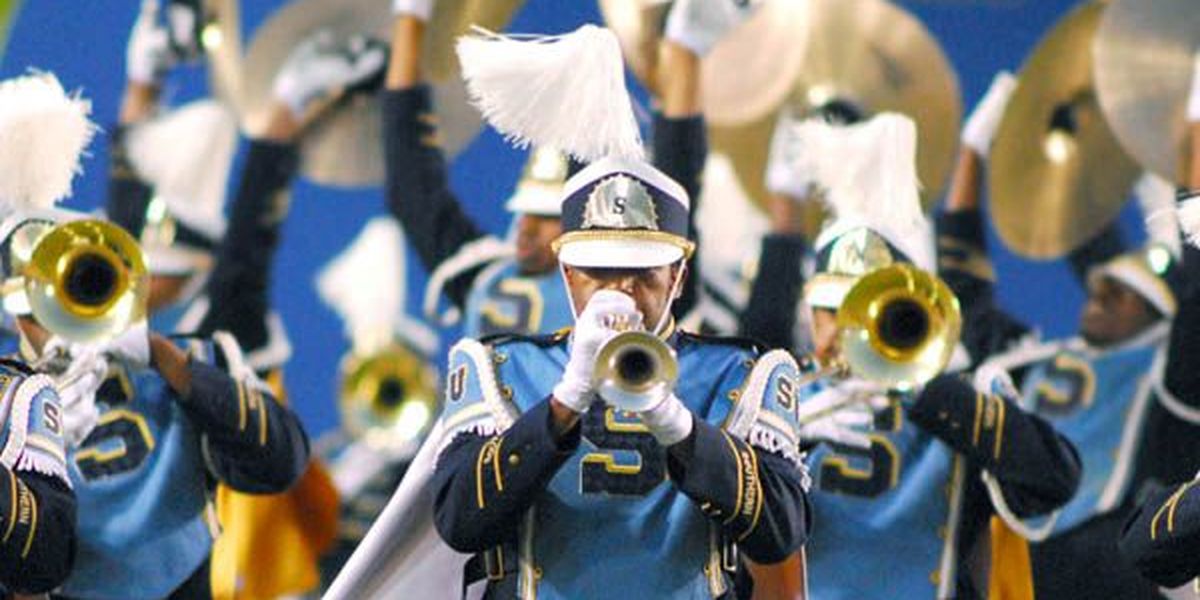 BATON ROUGE, La — A frequent invited guest of the New Orleans Saints, the Southern University Human Jukebox and Fabulous Dancing Dolls will perform during halftime as the Saints face the Atlanta Falcons on Thanksgiving Day, Nov. 22. This rematch between the Saints and Falcons in the Mercedes-Benz Superdome is one of the most anticipated games of the NFL season, as the Saints were victorious over the Falcons in Atlanta in September.
The Human Jukebox and Dancing Dolls' performance leads into the always exciting Bayou Classic weekend in the Crescent City, as Southern battles Grambling State University at the Battle of the Bands and on the gridiron in the Superdome.
The Human Jukebox, currently under the direction of interim director Kedric Taylor, has a storied history. The world-renowned ensemble has performed at a number of U.S. presidential inaugurations, Super Bowl games and other major events.