Partner Organizations
Southern University Partners Creating Opportunities (SU-PCO)Partner Organizations
The Scotlandville Community Development Corporation (SCDC): is a volunteer-based organization dedicated to providing service and support to the Scotlandville community and organizations. As a catalyst for change, SCDC, revitalizes the community through affordable housing, economic investments and social development. This community organization, SCDC, maximizes resources and neighborhood participation to produce an economically sound community.
Marion Zachary

Executive Director
1920 Goudchaux Street
P.O. Box 73308
Baton Rouge, LA 70874
Phone: (225) 355-3446
http://www.scotlandvillecdc.org
Urban Restoration Enhancement Corporation (UREC): is a nonprofit community development organization committed to "Building Today's Communities for Tomorrow." UREC provides affordable housing, small business training and youth development opportunities to improve neighborhoods across Baton Rouge and the surrounding region.
Emel Alexander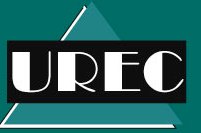 Executive Director
5905 Hooper Road
Baton Rouge, LA 70811
Phone: (225) 356-8871
Southern University Louisiana Small Business Development Center (SU-LSBDC): Since 1986, the LSBDC at Southern University Baton Rouge has been a public service unit of the College of Business at Southern University A&M College. The purpose of the Center is to provide individual consulting services, training programs/seminars, and information assistance to potential and existing small businesses in the Greater Baton Rouge Region including Ascension, East Baton Rouge, East Feliciana, Iberville, Pointe Coupee, West Baton Rouge, and West Feliciana parishes.
Will M. Campbell, Jr.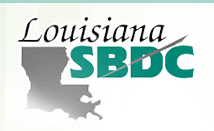 Director
616 Harding Boulevard
Baton Rouge, LA 70807
Phone: 225-922-0998
https://www.lsbdc.org/subr/

Urban + Rural Community Design Research Center (U+R CDRC): is an outreach activity of the Southern University School of Architecture. The U+RCDRC provides specific technical assistance in architectural design, planning and construction management in the project area. Activities include using the planning process as a tool to build strong community support and pride, providing the project area with a community sanctioned comprehensive master plan for physical and economic development, providing tangible results that enhance the development of the project area.
Lonnie Wilkinson

Director
500 Jessie N Stone Drive
P.O. Box 11947
Baton Rouge, LA 70813
Phone: 225-771-3574
Baton Rouge Green: is a non-profit organization dedicated to the enhancement of urban forest by inspiring the residents of the greater Baton Rouge area to conserve, plant and sustain community trees. Founded in 1987, Baton Rouge Green has planted over 30,000 trees at schools, in parks, in neighborhoods, and along our roadways.
K. Diane Losavio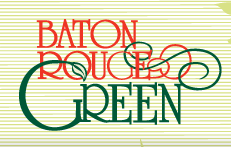 Executive Director
448 North 11th Street
Baton Rouge, LA 70802
Phone: 225-381-0027
http://www.batonrougegreen.com
Community Against Drugs And Violence (CADAV): is a 501-c-3, community based, non-profit organization in the Banks sub-division comprised of concerned citizens whose goal is to develop a sense of pride, dignity, and awareness in our community. CADAV's mission is to combat drugs, street violence and social blight, thereby creating a safer environment for our children to grow, prosper, and become productive self-sufficient citizens.
Pat LeDuff
President
2766 70th Avenue
Baton Rouge, LA 70807
Phone:225-357-7824
http://www.ebr.lib.la.us/reference/ourafamlegacy/oaal_peopleandplaces/organizations/CADAV.htm