Getting Connected
How Do I Get Connected?

Available Networks
1. To connect to the wireless network, select one of the available wireless networks above. These are the only available Wireless Networks on the SUBR Campus.
SU-EMPLOYEES is the wireless network that provides secure connectivity for SUBR students, faculty, & staff.

SU-STUDENTS is the wireless network provided for residential students & staff only.

SU-GUESTS is the wireless network provided for sponsored guests only.

Wireless Authentication
2. Open any Web Browser on your device and one of the login screens below will appear. As a part of SU, you should have a Southern University Account username and password. You will need these credentials to continue.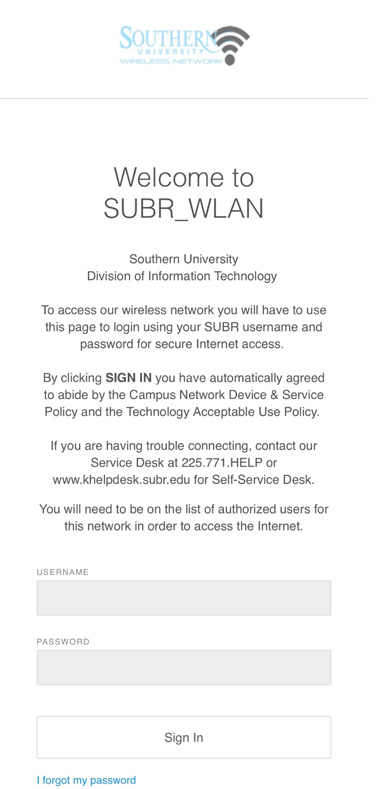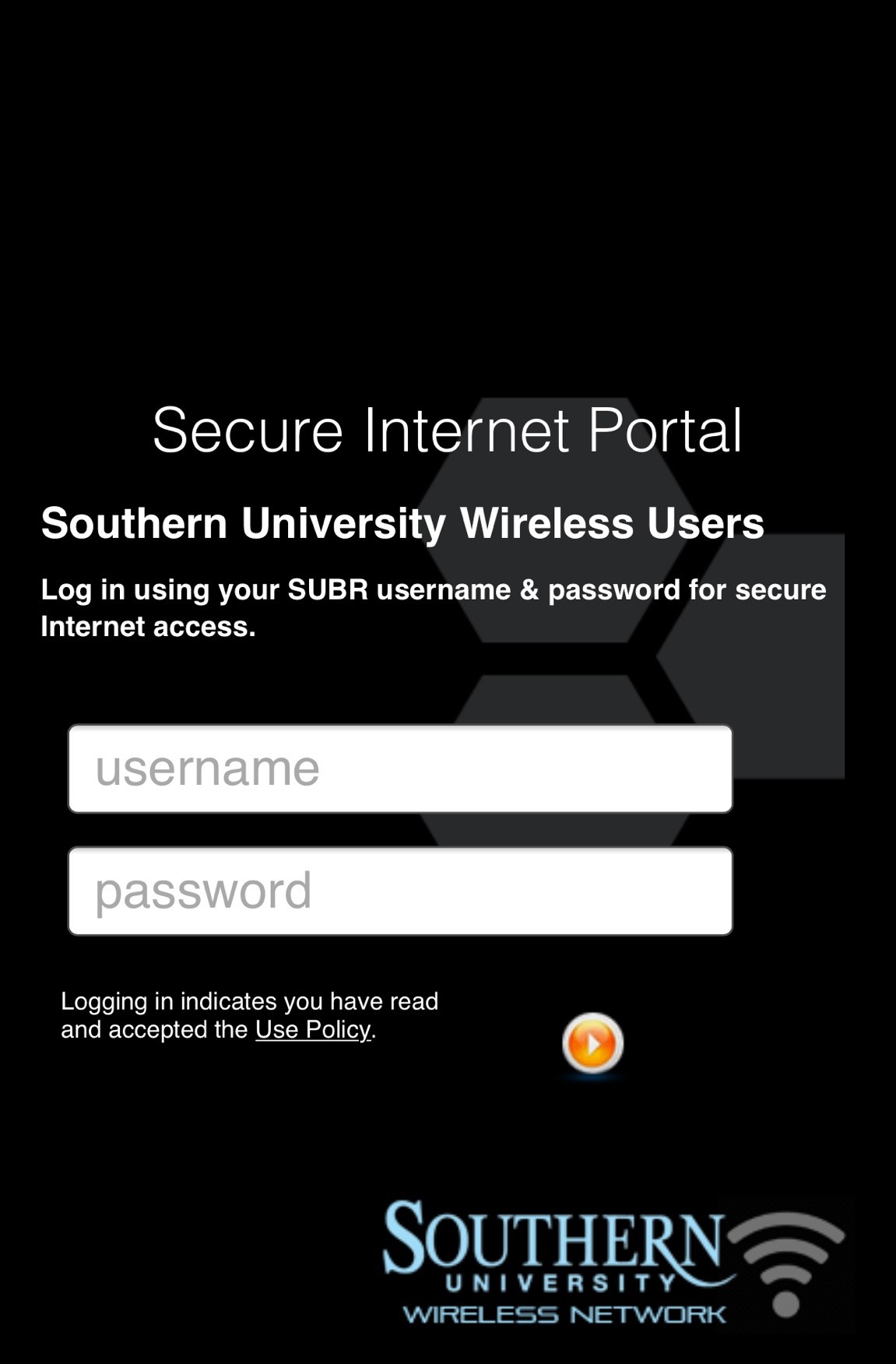 Username and Password
3. Type in your SU username and password to access the network. This account is the same as your email address, computer login and Moodle access.
Example: subr\Joe_Davis or subr\Joe_Davis_00
If you are unsure of your username or password, please contact the Help Desk at 225-771-HELP.
---
Gaming Consoles and Other Devices
To connect gaming consoles and other devices to the wireless network instructions here.


Personal Wireless Routers are prohibited


If you are having difficulty connecting to the wireless network review the instructions and if you need further help contact the Division of Information Technology Help Desk at 225-771-HELP.