LIBRARY HISTORY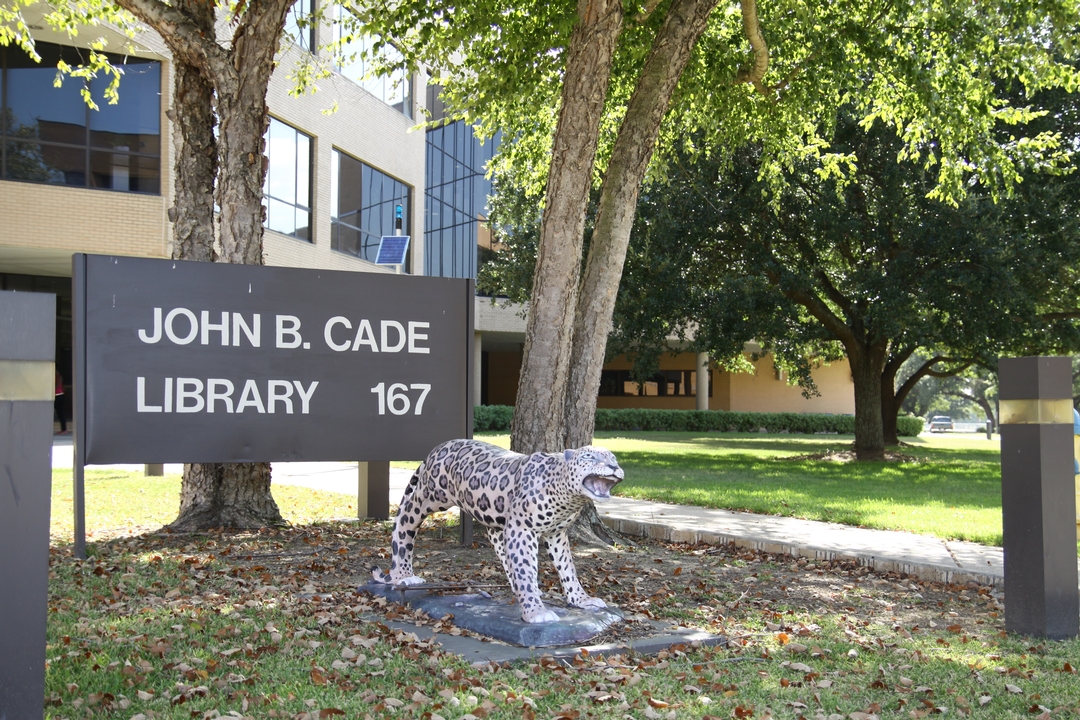 The library at Southern University is first documented in a May 1, 1889 report requesting more
books. After the institution moved from New Orleans to Scotlandville in 1914, the book collection was housed in a bookroom on the top floor of the Academic Building. At that time, the collection contained 2,800 volumes and 5,400 pamphlets, valued at $4,200. The library remained housed at that location until 1940. The first person recorded to be responsible for overseeing this collection was Bessie Howell, who held the position from 1928-1929. A bulletin entitled "Library Leaves" informed faculty and students about new acquisitions.
In 1929, Camille Stivers Shade became Southern University's first professional librarian. She served as Head Librarian for 42 years, and devoted three additional years of service to the library as Selective Dissemination of Information (SDI) librarian. Under Shade's leadership, the library grew from one room to a two-story building completed in 1941, with a seating capacity of 277. Within two years, the collection grew to 20,000 volumes and 10,000 government documents. In 1959, an addition was made to the building, doubling public service capacity.
To meet the progressive needs and challenges of the students and faculty, as well as adapting to the current trends of the time, the library initiated numerous changes. In 1966, the library began converting its collection from the Dewey Decimal Classification System to the Library of Congress classification. In 1968, during the Civil Rights movement, the Black Heritage Collection, later renamed Camille S. Shade Collection, was established.
Assuming the head librarian responsibilities in 1969 was Edward J. Fontenette, who served until 1974. Mr. Fontenette holds the distinction of being the first and only male to hold the library administrator position at Southern University -Baton Rouge. Adele Martin Jackson served as interim director until 1976 when Georgia W. Brown was appointed Director of Libraries, serving until 1992.
Under Mrs. Brown's leadership, the present facility, an $11 million, four-story structure, located across the street from the previous facility, was completed and opened in 1984. In a 1987 dedication ceremony, the building was officially named the John B. Cade Library, in honor of John Brother Cade, a former dean and archivist at Southern. The building has a seating capacity of 1,400, and 154,240 square feet of library space. During Brown's tenure, the library was transformed from a collection of print and microforms to the emerging technology. The library evolved into a learning center that offered electronic, print and non-print materials, an online catalog; a completely integrated library management system; the internet; online databases; Library Learning Resource Center; and a state of the art, Music-Listening Center.
In 1992, Emma Bradford Perry was named the first Dean of Libraries. Under her leadership, technology has proliferated, services and resources have increased, renovation and redesign projects have been have been completed, with several funded projects near completion, all to meet the demands of the twenty-first century university community. Numerous library innovations have been accomplished during Perry's administration, beginning with the establishment of a Library Systems and Technology office and funded grants. In 2007, the library opened a state of the art Information Technology Center on the second floor. Currently plans are near completion for a total redesign of the first, third and fourth floors.
Sources:
Brown, Georgia, "A Century of Service: A Legacy to Generations", Jaguar Yearbook, 1982.
Vincent, Charles. A Centennial of Southern University and A & M College, 1880-1980, 1981.
---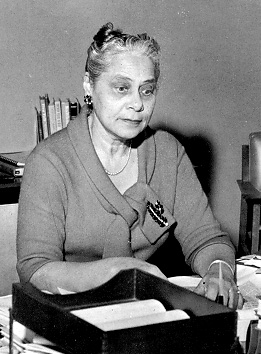 First Southern University Librarian
The first Southern University Librarian, Camille Stivers Shade, a distinguished leader in higher education, was a native of Lake Charles, Louisiana. She came to Southern as a student in the late 1920's. While a student, she became the first editor of the S. U. Cat and a charter member of Zeta Phi Beta Sorority, Inc. campus chapter. Following graduation, she assumed the post of Librarian, a position she held for four decades. Later, Shade received the Bachelor of Library Science degree from Hampton Institute and the Master of Education from Columbia University.
Under Shade's leadership, the library grew from a book room to a modern two-story structure completed in 1940. By 1957, this structure was almost doubled in size. A number of innovative ideas emerged. In the 1960's, the Black Heritage Collection, growing out of the core Negro Collection, became a significant resource during the height of the Black Arts movement. Later, Shade provided the staff and the facility for the endangered University Archives Collection, begun by the late Dean John Brother Cade. As well, national and international programs, including the Peace Corps training unit, were appropriately supported by the provisions of books, periodicals and audio-visual media. Under her administration, the S. U. Library truly achieved the "heart of the University" status.
Current library staff members who knew her, remember Camille Shade as a fair, competent and decisive administrator who encouraged and supported staff growth and achievement both on the campus and in the community. She worked diligently to acquire faculty status for staff librarians, and systematic promotion for civil service employees.
Shade's affiliations in the community were many. Board memberships included: Blunden Orphanage, the Baton Rouge area YWCA, Baton Rouge Family Counseling Service, Council on Mental Health, Girls Scouts of America, Human Relations Council and the Arthritis Foundation. She held active membership in the Flower Lovers Garden Guild, La Septieme Salon, Des Livres l'Automme and the Reading Club.
In 1969, Shade retired as Director of Libraries and assumed a three-year post as Selective Dissemination Information Librarian, under the directorship of Edward Fontenette, her successor. Camille Shade left a legacy of distinguished educational leadership. The Black Heritage Collection was renamed the Camille S. Shade Collection in memoriam during Black History Month on February 8, 1995.
---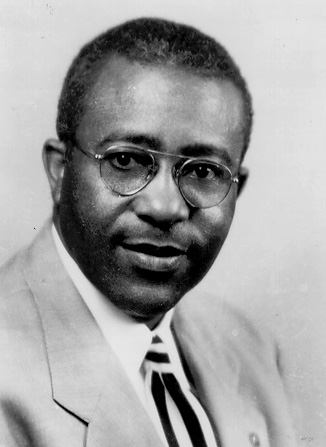 University Dean and Archivist
John Brother Cade, a native of Elberton, Georgia, served at Southern University for 23 years. Born in Dansburg, Georgia on October 19, 1894, he was the second of six children of a family of three boys and three girls born to William and Francis Cade. Between the years of 1896 and 1900, the family moved from Wilkes County in Dansburg, Georgia to Elbert County, Elberton, Georgia. It was there that Cade began his early school training in St. Paul C. M. E Church. Upon finishing grade school he went to Knox Institute and Industrial School in Athens, Georgia graduating in 1915.
In October, 1915, he entered Atlanta University, but volunteered for Military Service in the 17th Provisional Training Camp at Des Moines, Iowa, June 1917. He was commissioned second lieutenant in the Infantry and was assigned to Camp Dodge, Iowa with Company F, 366th Infantry . He served overseas from June 15, 1918, until February 22, 1919, and was honorably discharged March 31, 1919. He was in France when World War I ended. His book, Twenty-Two Months With Uncle Sam, chronicles his experiences in the military.
Cade returned to Atlanta University and completed work for his B. A. degree in 1921. His teaching career began at Paine College in Augusta, Georgia. It was there that he met and married Jessie Mae Maben on June 4, 1923. A daughter, Jessie Lola, now deceased, was born in 1924.
In 1928 Cade was awarded a Master's degree at the University of Chicago with a major in history. During the summer of 1929, he came to the Southern University Laboratory School where he became its first principal. Interrupting his tenure at Southern University in 1930, Dean Cade moved to Prairie View, Texas. From 1931 to 1939, he was the Director of Liberal Arts and Sciences at Prairie View College. There, a son, John B. Cade, Jr. was born on June 18, 1932.
Cade returned to Southern University in 1939, and served as University Dean and Director of Extension Services until his retirement in 1961. While at Southern he wrote three more books: By Their Fruits;, A Man Christened Josiah Clark;( a biography of Dr. Joseph S. Clark, who is recognized as the founder of Southern University), and Holsey: The Incomparable;. He has one grandson, James Kenneth Washington and two granddaughters, Jeanne Cherise Cade Story and Patti Michelle Cade Jones.
After retirement, he established the Archives of Black Louisiana History on this campus. His long and useful life came to an end at age 75 on January 31, 1970. He was listed in Who's Who In Negro America, a member of Alpha Phi Alpha Fraternity, and Post 502 of the American Legion. The library was named in his honor at the library dedication ceremony on October 8, 1987.