Miss SU lands number one spot for Ebony's HBCU Campus Queens competition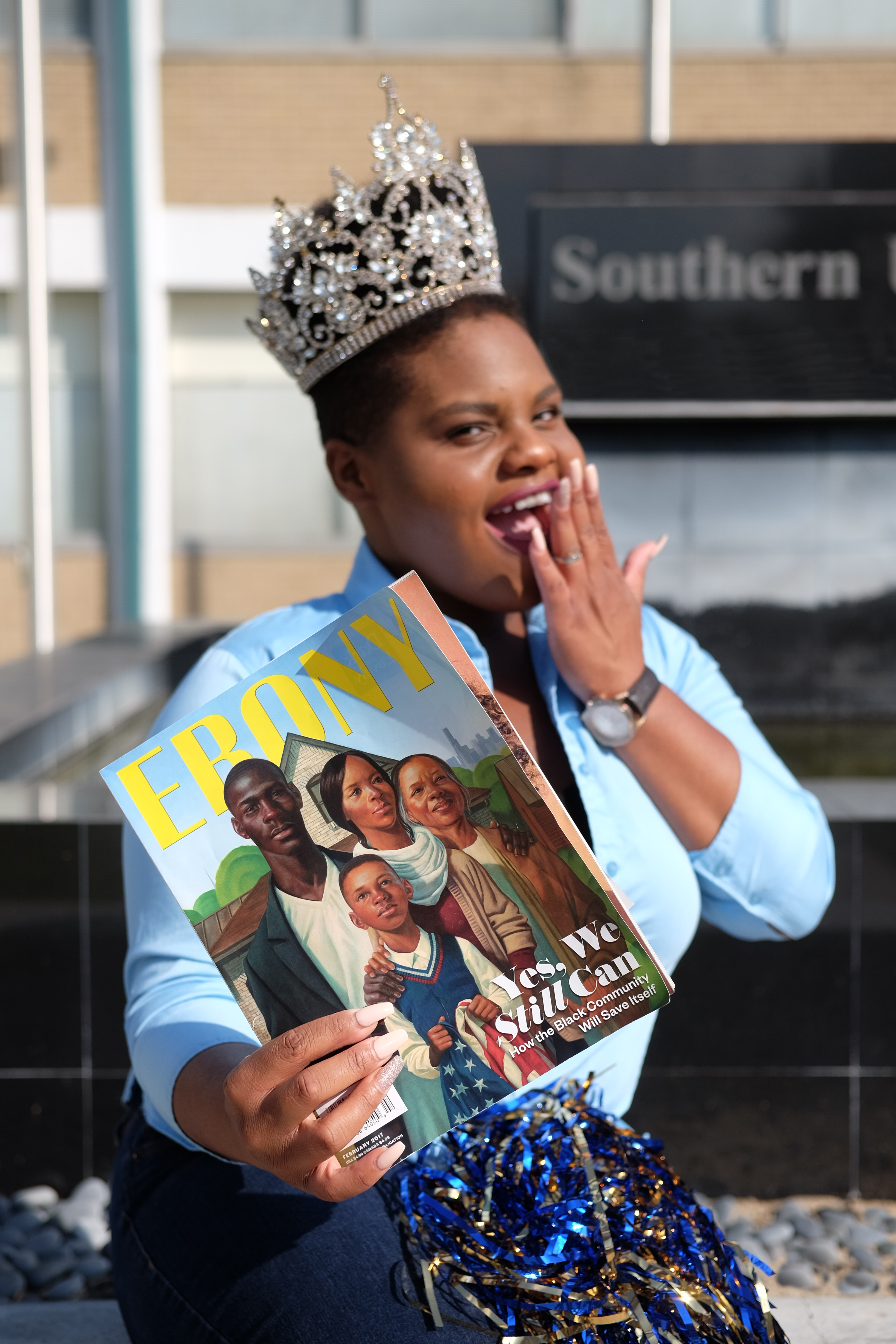 "Historically Black Colleges and Universities (HBCU) were founded to promote Black excellence and brilliance, and each reigning beauty was elected by her peers and/or school officials to represent those standards for her institution of higher learning," stated on Ebony.com referencing the HBCU Campus Queens campaign.
When the 2016-2017 Ebony HBCU Campus Queens online competition ended in January, five out of the six Louisiana HBCUs were among the top 10 schools in the final round. Southern University Baton Rouge's Corinne Sheree Vaughn was voted to the number one spot with help from her peers, family, and friends.
"I feel extremely blessed that I am able to represent Southern University in Ebony magazine. Finishing number one in the nation shows me that I did exactly what I was here to do: impact the students and represent them always, all ways, said Vaughn"
When asked about her strategy for the competition, the 86th Miss Southern University responded, "I did absolutely nothing special to finish first place. To be honest, I think I voted three times and that is all throughout the entire competition. What God has for me, will always be for me, and I never have to go out of my way to receive," said Vaughn.
The 22 year-old graduating political science senior from Compti, had this to say: "My biggest achievement as Miss Southern University was allowing everyone to reign with me. I can't tell you how many students here at Southern placed my crown on their head and called themselves 'The Queen.' A true queen understands that the queendom is only continued through the people she impacts. My legacy is that I was, am, and will always be 'The People's Queen.'"
Congratulations also to the following Louisiana university Queens:
Germika Stewart, Southern University at New Orleans
Chelsea Bosley, Dillard University
Astra Watts, Grambling State University
Jasmine Merlette, Xavier University of Louisiana
Story by Alliyah Moore, Office of Communications Student Intern.