SUPD Chief Johnson named HBCU Regional Director of the Year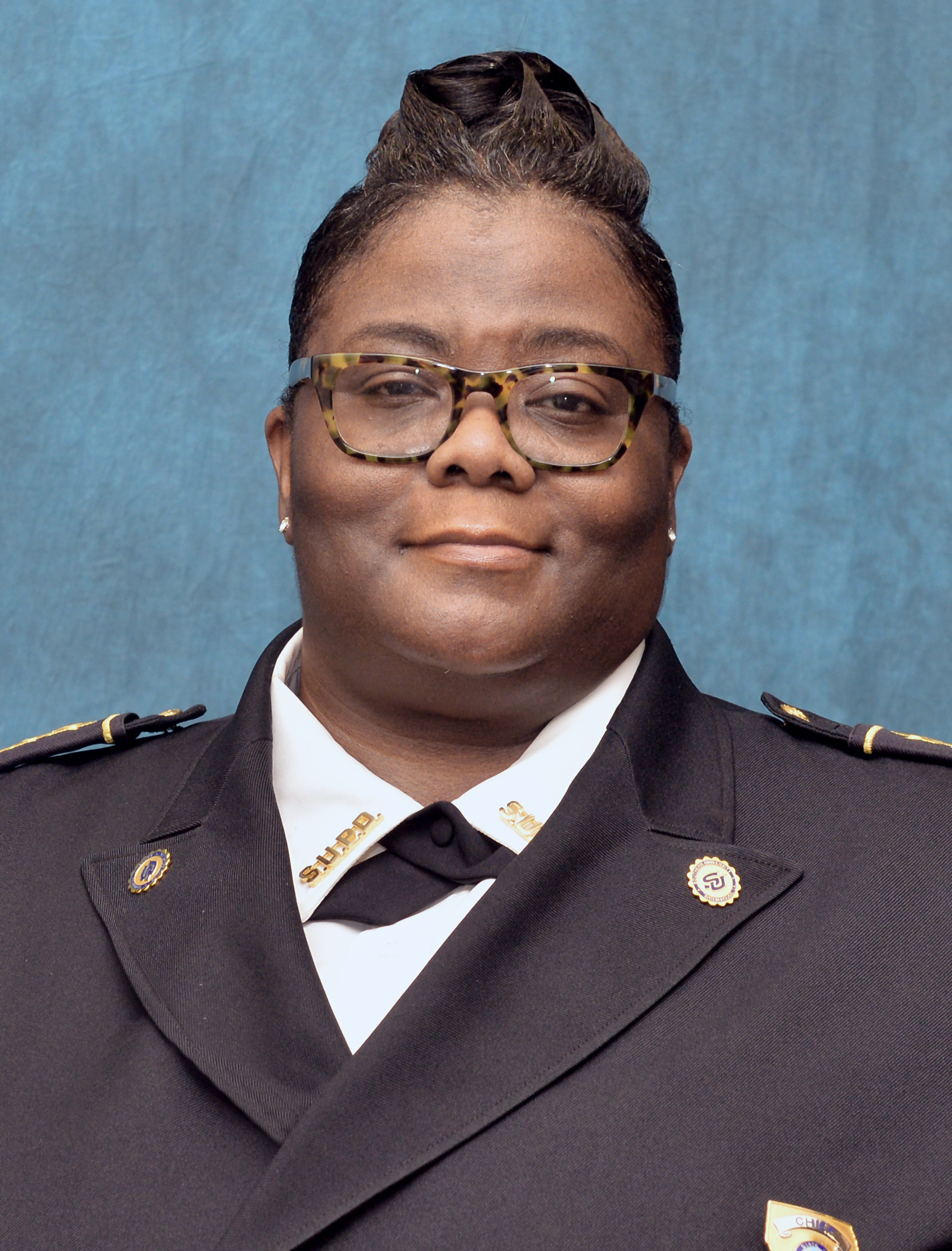 For the second time in three years, Southern University Police Chief Joycelyn Johnson has been recognized a Regional Director of the Year by HBCU Campus Law Enforcement Executives and Administrators Inc. Chief Johnson is the recipient for Region 4, which consist of Alabama, Louisiana and Mississippi. Region 4 is the largest region of the HBCU-LEEA. The organization met in Atlanta in July for its annual training conference and to celebrate its 20th anniversary. During its annual business meeting at the conference, Johnson was elected to the executive board as its financial secretary.
Chief Melvin Harris, Region 4 vice president and chief of police at Oakwood University in Huntsville, Alabama, recommended Johnson for the award. In his statement, he said that Johnson is, "non-stop and hardworking, cares about her officers and is always seeking to make them better, and no matter where there is training, you will find Chief Johnson in the classroom."
Among the most recent measures taken by SUPD under Johnson's leadership includes license plate readers, an additional mass notification system, additional emergency "pull" stations, additional security cameras, implementation of body worn cameras for officers and new dispatch radios. Johnson also recently received a $10,000 grant for bullet proof vests for officers.