Ning receives SU's Most Outstanding Researcher award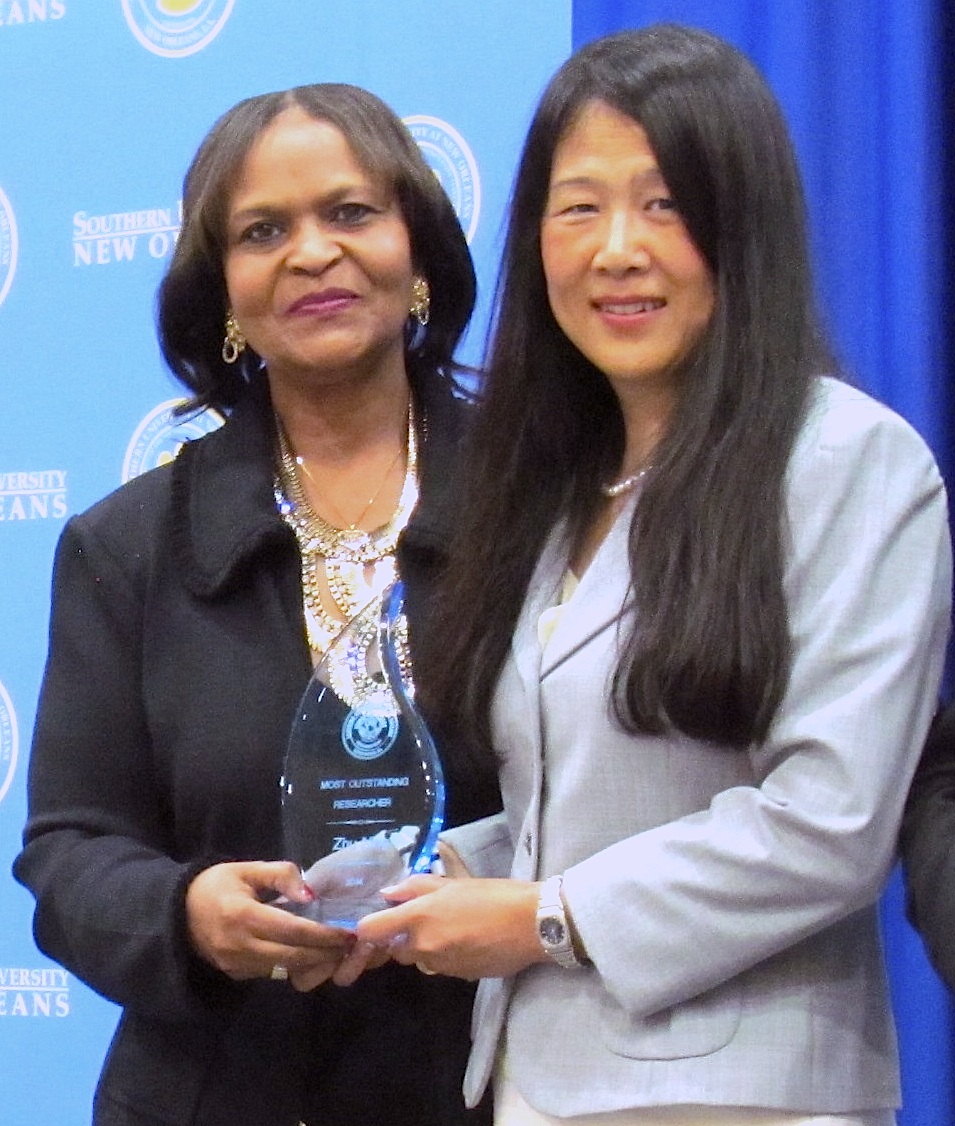 Dr. Zhu H. Ning, professor of the Urban Forestry Program, College of Science Agriculture, received Southern University's Most Outstanding Researcher Award at the Faculty and Staff Research and Academic Achievement Award Program held April 24 in New Orleans.
Dr. Ning's research focused on climate change induced environmental problems, mitigation strategies, adaptation options, and sustainable management practices.
She has made significant impacts in climate change research and education at national, international and regional levels. As the Director of the Gulf Coast Regional Climate Change Assessment, which encompassed five U.S states along the Gulf of Mexico, she successfully led the region in contributing significantly to the U.S. National Assessment on climate change and the Inter Government Panel on Climate Change report.
Her climate change research, education, and outreach efforts received commendation from the White House Office of Science and Technology Policy and the governor of Louisiana. Her scholarly work earned her an invitation as the Oxford Roundtable Scholar. Her accomplishments also earned her awards from Society of American Foresters, the largest and oldest professional forestry society that accredits forestry education programs in the nation.
Dr. Ning has published 8 books, 3 book chapters, 22 journal articles, 5 journal abstracts, 35 full proceeding articles, 12 technical reports, and 38 conferences abstracts. Her scholarly publications have landed her an Associate Editor position of the Journal of Arboriculture and Urban Forestry, one of the only two journals in urban forestry in the world. She is frequently invited by agencies and universities to serve on scientific review panels and is a peer reviewer for at least 4 journals.
She has obtained almost $16 million external funding for Southern. Her projects provided students with research and training opportunities, graduate assistantships and undergraduate research stipends, and study abroad scholarships.