SU professor, John Warner Smith publishes poetry collection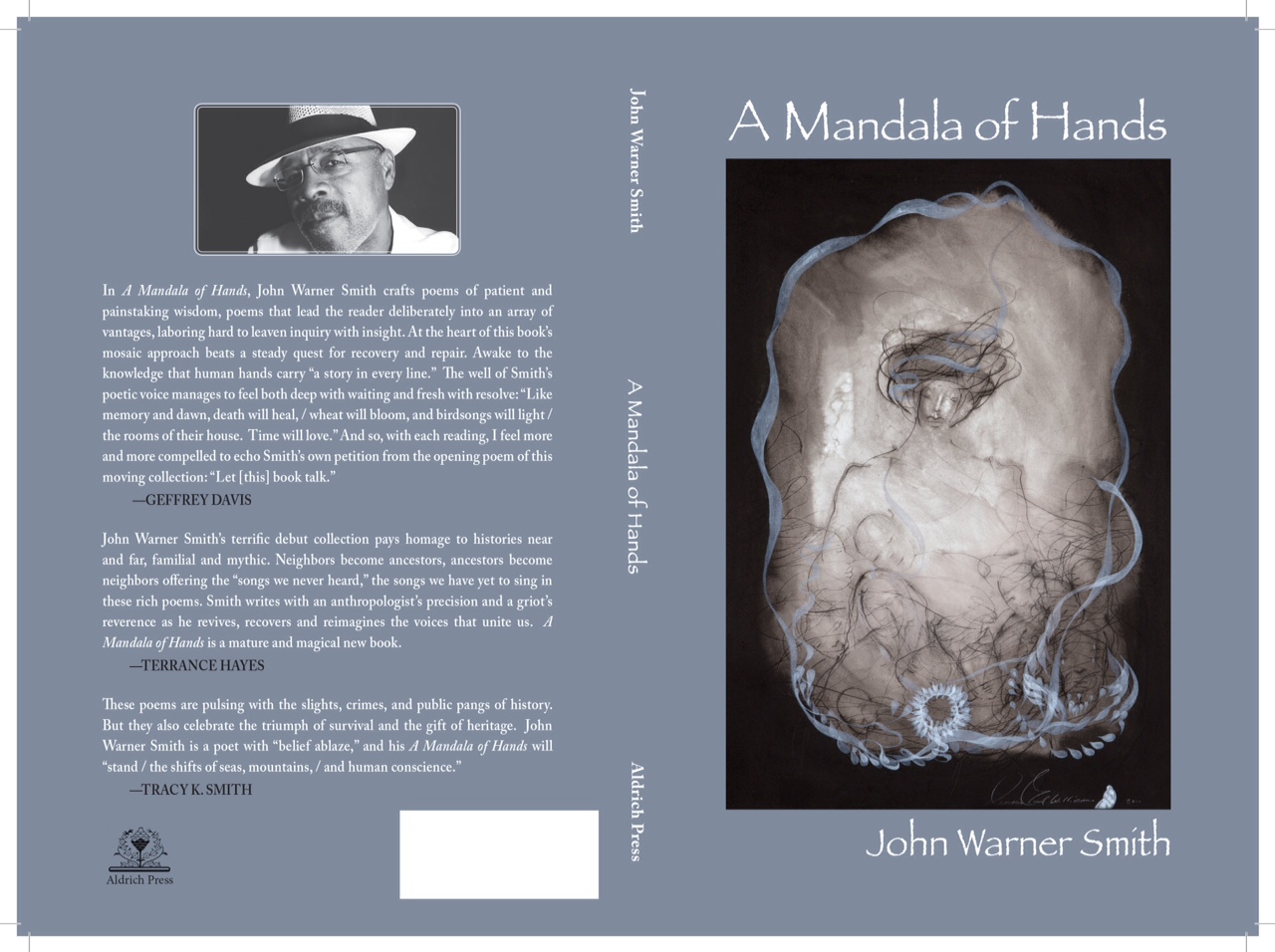 John Warner Smith, a Southern University adjunct professor, recently published a poetry collection titled "A Mandala of Hands."
Smith teaches English Composition and Introduction to African-American Literature at Southern.
Asked what inspired him to publish a poetry collection, Smith said, "Every poet dreams of having that first book published. I guess you might say that I am living the dream. It's truly a blessing."
The poems in "A Mandala of Hands" represent the meaning of Mandala, a Hindu word for circle, a symbol of wholeness, said Smith. "The imagery of 'hands' appears in each of the poems, either literally or figuratively. They are hands of the trials and triumphs of African-American women, men and families, and hands of the vulnerability and suffering of black children. They are hands that in some way influenced my personal journey. And so, the book is largely history, both collective and personal."
According to Smith's website, he began writing poetry while building a successful professional career as a public administrator and a banker. His poetry collection, "A Mandala of Hands," was published this fall by Kelsay books/Aldrich Press.
When did he get the idea for the collection? Smith said, "The manuscript was the thesis for my MFA degree, which I received from the University of New Orleans in 2012. I continued to work on the collection after graduation and started sending individual poems out for publication. I've been blessed to have nearly a third of the poems of the collection published in literary journals across the country. About a year ago I began to send the book to publishers."
To purchase your copy of "A Mandala of Hands" visit Amazon.com or email Smith at john@johnwarnersmth.com or johwarsmith@yahoo.com for signed copies.
Background on Smith
Smith earned his MFA in Creative Writing from the University of New Orleans Low-Residency MFA Program, where he completed summer residencies in San Miguel, Mexico and Edinburgh, Scotland. Upon completing the MFA, he received a fellowship to attend the Cave Canem Retreat, a three-year writing program founded by Toi Derricotte and Cornelius Eady. Smith is also a three-time participant of the Callaloo Creative Writing Workshop, where he studied under poets Tracy K. Smith and Terrance Hayes. Smith credits Tracy K. Smith for helping him to challenge point of view and see a poem as something "becoming" rather than being.
Smith's poems have appeared in Ploughshares, Callaloo, Antioch Review, The Worcester Review, Kestrel, Bloodroot Literary Magazine, American Athenaeum, Fourteen Hills: The San Francisco State University Review and other literary journals. His book-length manuscript was a finalist in the 2013 Crab Orchard Series in Poetry First Book Award competition, and his short collection, "Hunting Dragonflies," was a finalist in the 2012 Poetry Contest of the Tennessee Williams / New Orleans Literary Festival.
Smith teaches English, African American Literature, and Creative Writing at Southern. Since November 2007, he has directed Education's Next Horizon, a statewide non-profit organization dedicated to reforming public education in Louisiana.