SU Army ROTC class of 1990 donates $1.5K to SU's Jaguar Battalion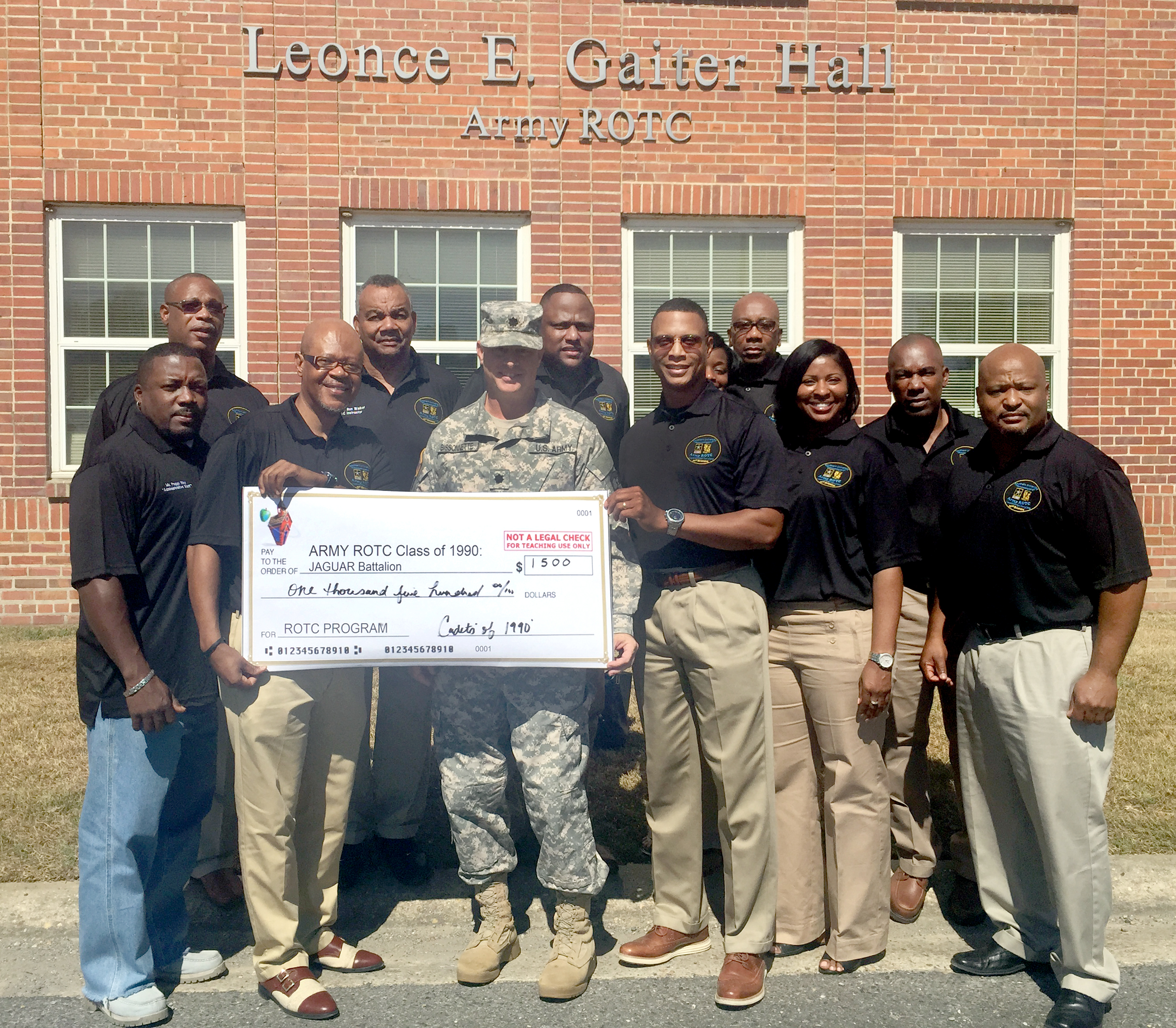 Baton Rouge, LA - SU's Army ROTC class of 1990 donated $1.5K to SU's Jaguar Battalion last Friday at the SUBR campus.
After 25 years, they gathered together to reminisce, catch up and meet SU's current cadets in Leonce E. Gaiter Hall.
"It's fantastic. It's a privilege. It's been really invigorating in the time already, to meet the cadets, meet the staff, and come back to what I think are Howard halls," said Col. Charles Dalcourt, Active Duty Officer and Chief of Aviation at the U.S. Army Central.
The meet and greet was organized to welcome SU's former cadets and introduce them to 25 current cadets at SUBR.
Each cadet was assigned a mentor from the group of alumni to help assist them as they navigate their way through college and after graduation.
"The mentorship process will bring exposure," said Dalcourt. "One of the key things in any profession that you seek or enables you to move exponentially faster than your peers is exposure to the experiences of others."
Dalcourt shared how his mentorship as a Army ROTC cadet at SU positively impacted his career.
"The time here at Southern gave a great foundation," said Dalcourt. "One of the biggest things is integrity. Going through challenges and experiencing different things worrying, you have to stand tall and be confident in your abilities. You have to display competence, and all of those were our watchwords and hallmarks in the program here."
During the meet and greet, SU's Army ROTC class of 1990 donated $1.5K to SU's Army ROTC program.
"The primary thing is for [the cadets] to realize the value of what they're getting at SU," said Dalcourt. "Particularly, the added features of the ROTC program that encourages and will allow them to better embrace leadership roles and greater responsibility be it civilian or military life. After almost 30 years of being in the military, or associated with the military, its been a fantastic foundation that this place establishes."
With the donation and the mentorship support, SU's Army ROTC class of 1990 is looking forward to partnering with their mentees and seeing the ROTC program grow.
"I look to see the program move forward and look forward to the university continuing to support the program here and encouraging all to be involved and engaged," said Dalcourt. "I think that it will do tremendous things for our young leaders."
###