Southern University main campus spring enrollment up from previous year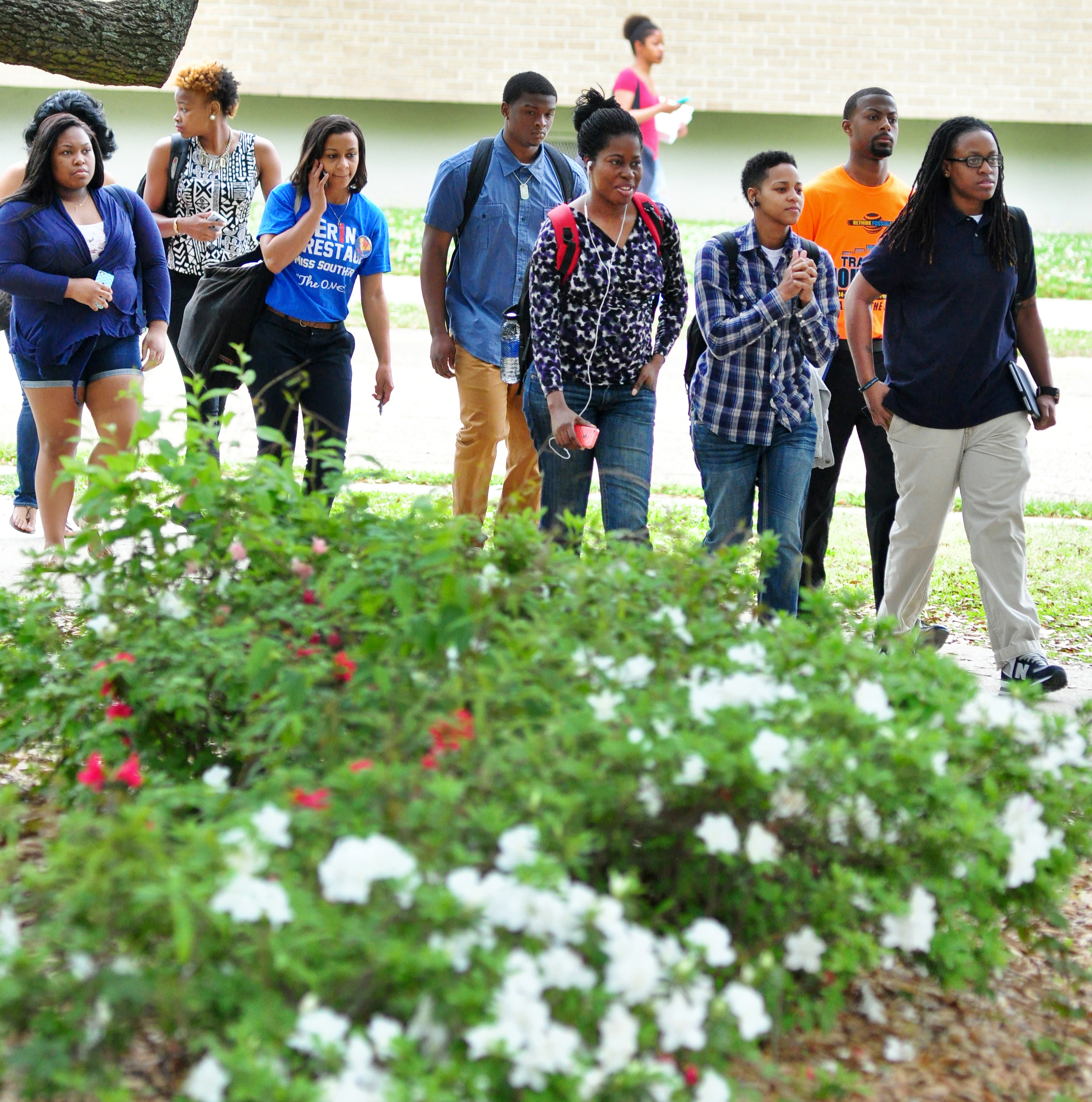 Southern University Baton Rouge (SUBR) continues its spring enrollment growth with a nearly five percent increase in student enrollment for the Spring 2016 semester compared to last year at this time.
According to the Division for Student Affairs and Enrollment Management, 5884 students are currently enrolled at the Baton Rouge campus, 225 more than in the Spring 2015 semester.
These numbers continue an upward trend in enrollment. Fall 2015 enrollment for the SUBR campus increased by more than 200 students over the previous year's fall enrollment, and the freshman class size increased by 31 percent.
Last year, the Baton Rouge campus began a recruiting campaign, "Pathway to Prominence," that directly correlated to an influx of applications for admission. Campaign tour stops in Dallas, Houston, Atlanta, and Texas, allowed students to hear from University administrators and student government leaders, as well as hear and see the SU Jaguar Marching Band and cheerleaders perform. The SUBR Office of Admissions hired three additional recruiters who are housed in Illinois, Georgia, and Texas.
"I'm proud of the tremendous work Southern University's Enrollment Management Team has done and the stunning effort and commitment they have displayed in ensuring all Jaguars were motivated and equipped to continue their education in Spring 2016. This significant enrollment increase represents a continual increase in the number of students choosing to begin and/or continue their education at Southern University, and makes a profound statement regarding the efficacy and potential of enrollment strategies presently being implement by our dedicated team members," said Brandon K. Dumas, vice chancellor for student affairs and enrollment management, SUBR.
The Baton Rouge campus joins other System campuses that realized spring enrollment jumps as well. Southern University Shreveport enrolled a record headcount of 3,242 students for the Spring 2016 semester. This follows a previous record Fall 2015 semester enrollment of 3,174 students. According to final enrollment figures, 2,500 students registered for the 2016 spring semester at Southern University New Orleans compared to 2,455 enrolled in Spring 2015.
"While these numbers are certainly encouraging, we are committed to increasing the momentum of growth of students deciding to continue their education and pursuing opportunities at Southern University. Our campuses, with help from our alumni, have put forth a generous effort to attract measurably more students in this challenging environment," said SU System President-Chancellor Ray L. Belton.
#     #     #
MEDIA CONTACT:
Henry Tillman
Southern University
Office of Communications
(225) 771-5497
henry_tillman@sus.edu