SUBR music students win NANM scholarship auditions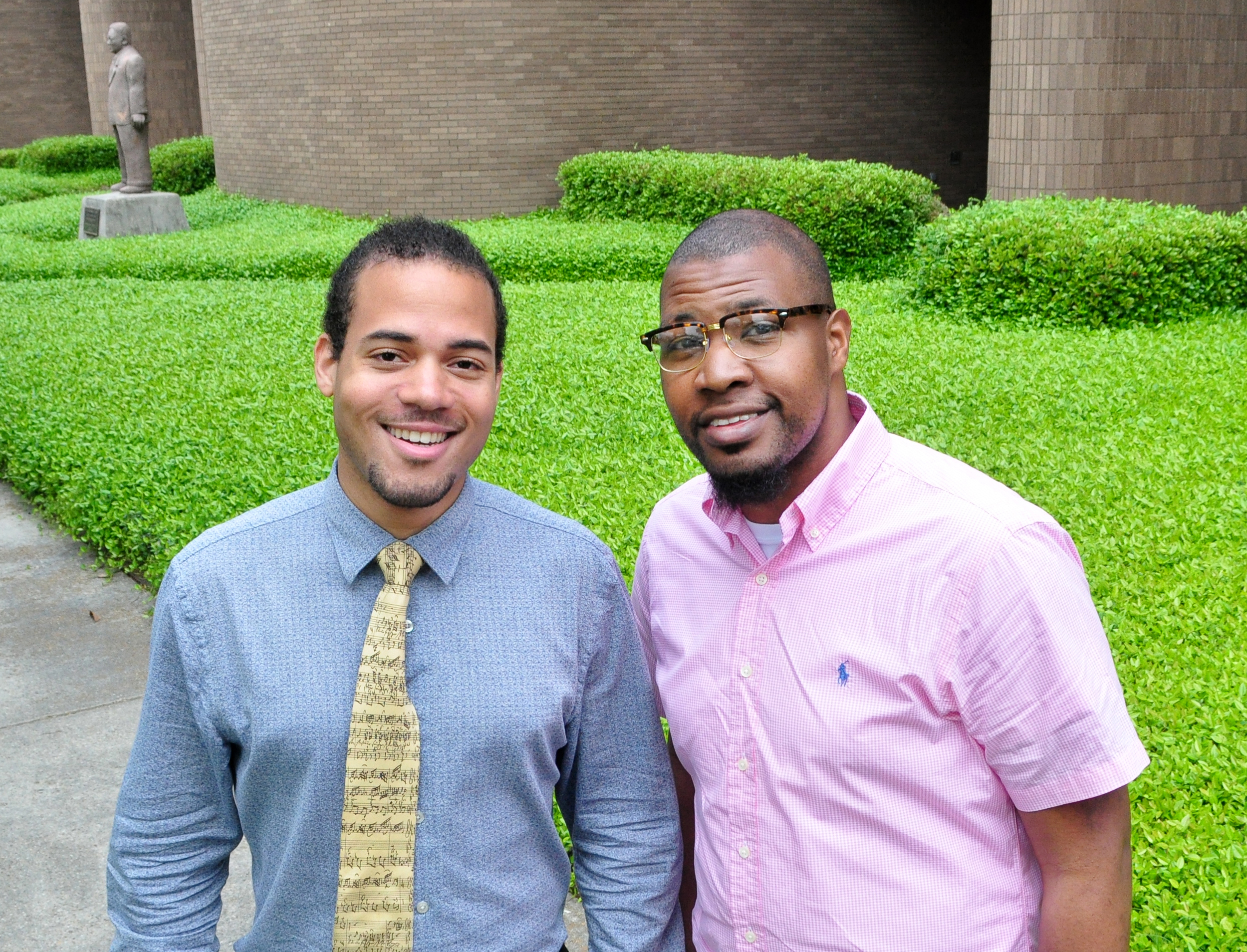 Southern University Baton Rouge music students Joshua Staes and Arthur Gremillion won the Regional (Louisiana, Texas, Arkansas) National Association of Negro Musicians (NANM) Scholarship Auditions in voice, held April 8-9, 2016, in Dallas, Texas.
Staes, a senior voice major won first place, and Gremillion, a junior voice major, won second place. The students won a preliminary audition, and the state audition at Grambling State University, earlier this year.
The 2016 NANM Scholarship Competition is in voice. Contestants compete on the local and regional levels. Based on these contests, each region will send a contestant to compete at the national phase of the competition, to be held at the annual NANM National Conference in West Palm Beach, Florida, July 17-21, 2016. There are prizes worth $6000 available to the contestants who enter the competition.
As a result of his first place win, Staes will compete in the national finals, all expenses paid.
"Joshua and Arthur are both gifted, outstanding singers. In the past several years, they have both represented Southern University well at collegiate conferences and competitions. This recent win is merely a trend in a series of wins that I hope will continue and catapult them into the professional arena," said SU Richard Hobson, affiliate artist/professor of voice and director of opera, SUBR.
NANM, founded in 1919; is the oldest organization dedicated to the preservation, encouragement, and advocacy of all genres of music of African Americans. The first scholarship winner was Marian Anderson, also the first African American to sing a leading role at The Metropolitan Opera.
# # #