SUBR chief student marshal sees 'blessing and so much more' in her academic achievements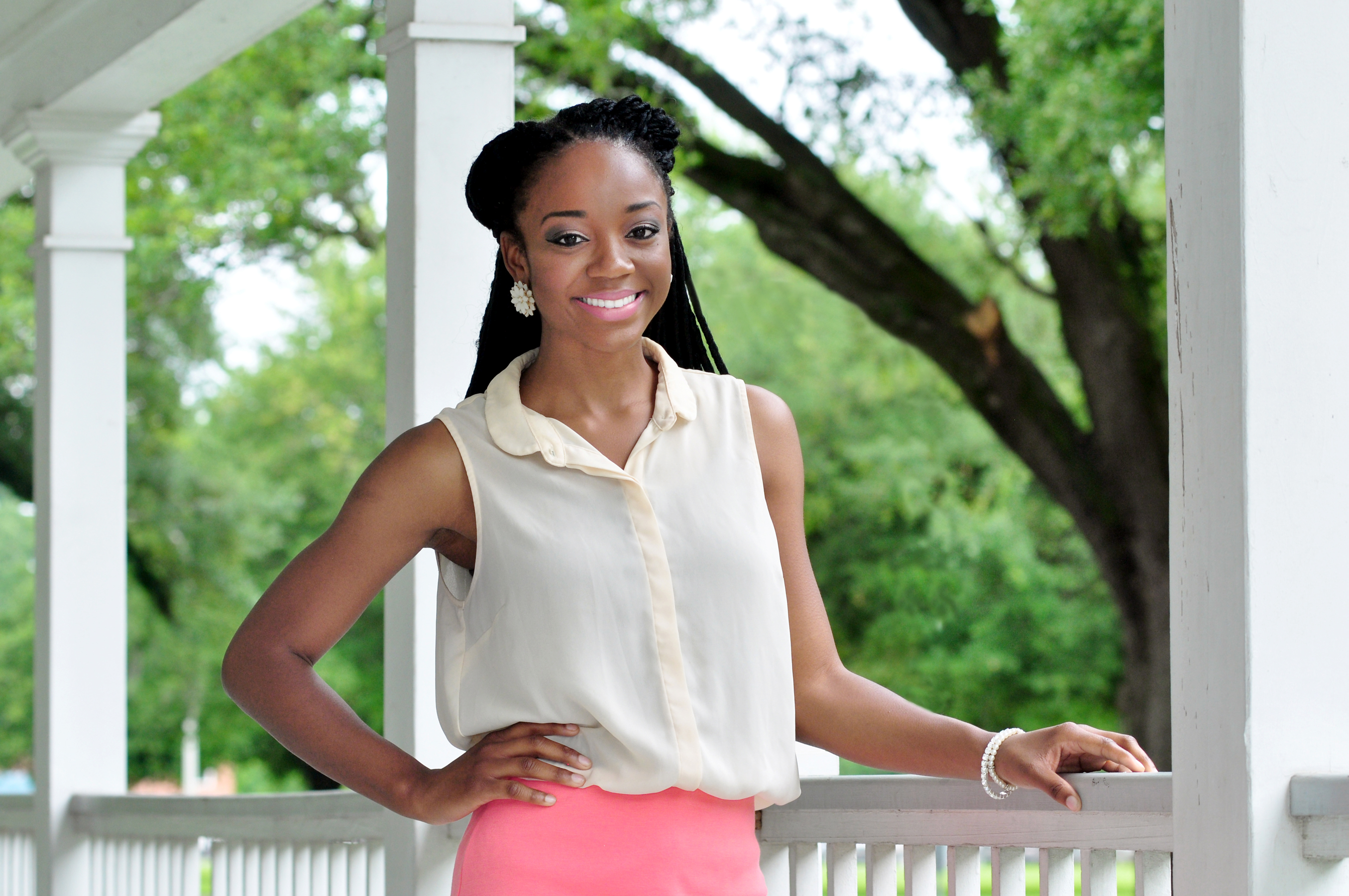 Webster Parish native with perfect GPA to lead spring graduates
Southern University Baton Rouge (SUBR) student Arnedia Wallace is one step closer to fulfilling her dream of becoming a lawyer after receiving her bachelor of arts degree in political science Friday, May 13, 2016, during the University's spring commencement exercises in the F.G. Clark Activity Center.

The 22 year old from Dubberly, Louisiana has a 4.0 grade point average and served as chief student marshal for the 2016 spring class of nearly 600 candidates for degrees from SU Baton Rouge. Wallace was awarded a University Medal for her achievement during the graduation ceremony.

United States Congressman Cedric Richmond, who represents Louisiana's 2nd Congressional District in the U.S. House of Representatives, delivered the commencement address.

"I'm elated. Thankful. Grateful to God! Blessed and so much more" said the Webster Parish native on earning all A's during her undergraduate studies at SUBR.

The youngest of six children, Wallace graduated third in her class from Lakeside High School in Sibley, Louisiana in 2012, and was active in the school's honor society. She was senior class president, senior student of the year, and homecoming queen. An avid basketball player, Wallace also played varsity girl's basketball until her sophomore year in high school and was active in the Fellowship of Christian Athletes.

As a SUBR Dolores Margaret Richard Spikes Honors College scholar, Wallace continued to excel academically, was active in campus activities, and engaged in scholarly work pursuing her undergraduate degree as a political science major.

"I chose political science because I have always been interested in understanding legislation and the inner workings of the government so I knew it would be the right fit for me," said the aspiring lawyer.

The top spring graduate was one of two SUBR undergraduate students from the Department of Political Science to attend the National Conference of Black Political Scientists in Jackson, Mississippi, March 16 -20, 2016. Showcasing her research in a student-dedicated poster session, Wallace presented, "An Issue in Race Relations Today: An Examination of the Disparity in Mass Incarceration and Policy Solutions."

Recently, the Honors College scholar won first place in the behavioral sciences category during research presentations at the 73rd Joint Annual Meeting of Beta Kappa Chi Scientific Honors Society and the National Institute of Science, April 6-9, 2016, in Hampton, Virginia.

At SU, Wallace was a Thurgood Marshall Scholar and a Tom Joyner Book Scholar, was a member of the Beta Kappa Chi Scientific National Honors Society, and the SU Pre-law Society. She served as Pre-Law Society 2015-2016 president.

With a full compliment of extra-curricular involvement and professional development activity, Wallace completed an Honors College thesis for graduation, "An Analysis of Louisiana's Mass Incarceration and the Racial Disparities Within its System." She will receive an Honors College Medallion during commencement and a special citation on her diploma.

A very focused and modest young woman, Wallace acknowledges several people who influenced her and helped her to advance on her educational journey.

At the top of her list are her parents Kenneth and Sharon Wallace and her godmother Darcelle East. Her father Kenneth is a Southern University Shreveport alumnus.

Wallace singled out Revathi Hines, Alphonse Jackson Professor of Political Science, as the professor who inspired and challenged her political science passion.

"Ms. Wallace has had an unending yearning to learn. Her ability to critically analyze complex theories and its applicability within the discipline of political science is commendable. I am so proud to serve as a mentor to this phenomenal young woman," said Hines.

While living in Baton Rouge, a deeply spiritual Wallace attended United Christian Faith Ministries, and credits its pastor Mark Ellis and his wife Mary Ellis as spiritual mentors.

"Finding myself through Christ, everything else became secondary. They [United Christian Faith Ministries and pastor and his wife] helped me come into my own spiritually," said Wallace.

The rising star from north Louisiana says she always wanted to be a lawyer.

"Honestly, I have always wanted to be a lawyer. So when I was in the eighth grade one of my teachers told me that Southern had the best law school in the state; and from then on I was sold," said Wallace.

The Spring 2016 SUBR chief student marshal has been accepted into the Southern University Law Center and will begin her studies there in the fall. Her interest is pursuing a career in corporate law with a focus on mergers and acquisitions.

"I've always been interested in putting things together and building something new from the ground up as a result of a new partnership," Wallace said.

For now, she will enjoy her summer, and during the fall semester merge her knowledge from her immense undergraduate study with her pursuit of a legal career.
# # #